Undoubtedly, 'Baby Shark' is one of the most popular kid's song of all times. The song has been played and sang by many, including adults and kids. The catchy rhythm and the simple lyrics make the song addictive.
The song's popularity is enormous. 'Baby Shark' can be found on all children's TV programmes, YouTube channels and it was even on the Billboard Hot 100.
However, you have never witnessed the song being performed during a brunch! What's even more unusual, the song is performed by a drag queen!
Admit it, a combination that cannot be seen every day!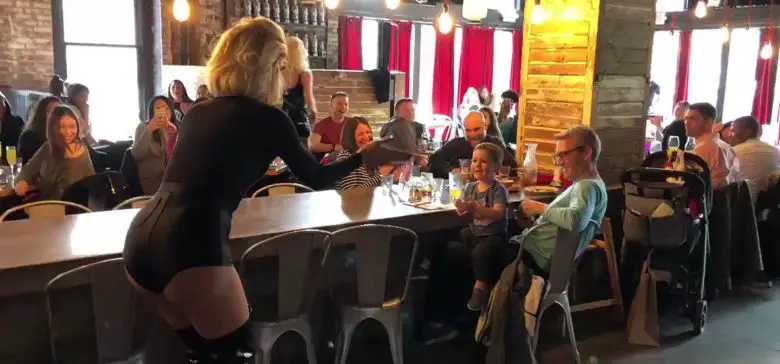 The restaurant Talde in Jersey City is the location where this performance happened. Parents took their toddlers for brunch in order to spend some quality time together. And, they did!
The restaurant Talde is the working place of the drag queen Marti Gould Cummings. He prepared quite a show for the kids. He explains:
"We decided to do a 'drag roulette,' where the audience picks a bunch of songs for us to perform at random," Cummings explained. "I asked the little boy what he wanted to see performed and he asked for 'Baby Shark.' The DJ quickly found the song online, and we added it to the playlist for him."
Everyone had a great time. Almost all of the guests clasped and the kids were more than happy to hear their favourite song in live. The ordinary day turned out to be a show to remember.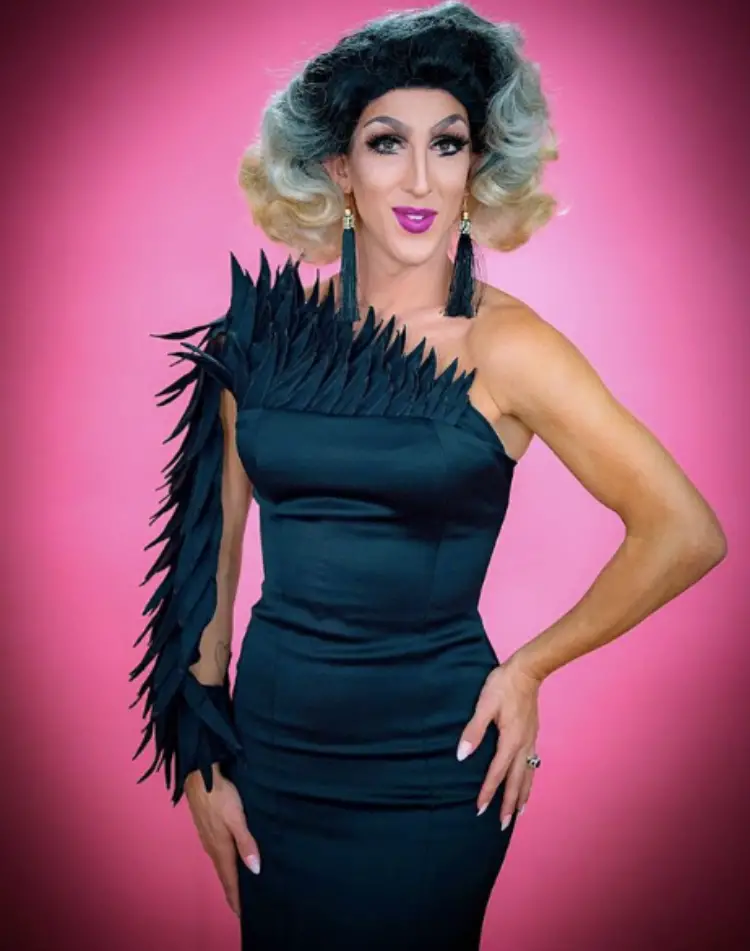 A video recording was uploaded on the Internet of this unexpected show. With more than 650,000 views, the show is obviously very amusing even for the people who weren't  present in the restaurant.
"So many people have responded to the video with so much love," said Cummings. "The internet can be such a toilet for negative, toxic behavior and misinformation, so it feels incredible to be part of this one moment that is using the internet to spread so much love and joy."
As it is expected, some people do not agree with bringing kids to a show of that type. To this, Cummings says:
"Anyone who thinks drag isn't for children is wrong," Cummings said. "Drag is expression, and children are such judgment-free beings; they don't really care what you're wearing, just what you're performing."
He also adds:
"It would be nice if us adults could let the child inside of us out for a little bit, so maybe we could all be a little more accepting of others ourselves."
When a 2 year old comes to brunch you perform baby shark for them!!! pic.twitter.com/Ikx94mlTxO

— Marti Gould Cummings (@MartiGCummings) March 16, 2019
Play the video and see what kind the fun they had together.