Military career requires a lot of dedication and sacrifice. It is not unusual for the military personnel to spend substantial amount of time on military base or some other defence camp. This automatically means spending less and less time with the family and the dearest ones. This affects the personal lives, and families have been experiencing difficult times dealing with such a situation. Enduring those difficult moments is a crucial for keeping the family together.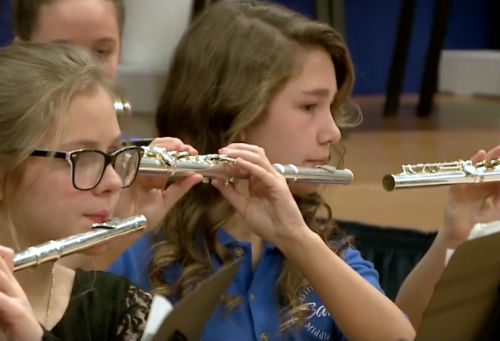 Young Haley from Missouri is aware of all of these things. Her father, a soldier, has not been home for some time due to his professional engagements. However, when he comes back home, he does not show up in front of her daughter as well all do. He prepares a touching surprise.
While Haley is playing her instrument during the school's Veteran Day's show, she is asked to drop the instrument and step forward. Unaware of what is happening, she obeys the requests. She stands up and she starts reading the paper she got from the organizers. At the beginning she thinks it is just another paper prepared for the Veteran's Day, but she soon finds out it's her father she is reading about. That astonishes her. By the time she finishes the paper, she sees her father in front of her. Haley cannot believe what she sees.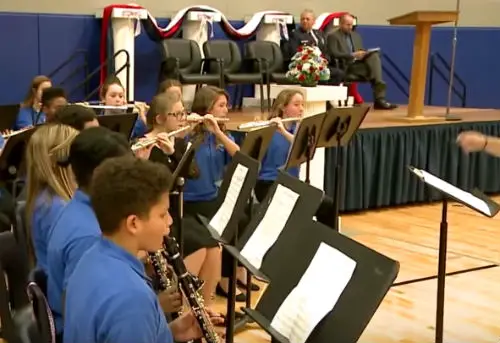 The emotional meeting in these unusual circumstances is just adorable. The father-daughter hugging and overflow of emotions warmed millions of people's hearts. Even though the surprise made her cry in front of the camera, she does not regret it, and she is more than happy to see her father in person. A moment to remember for the rest of her life!
See the surprise for yourself by clicking the 'play' button below.