Some couples become parents in a blink of an eye, for others, the road to parenthood is filled with struggles, a bunch of fertility treatments, and lots of prayers. An Idaho couple, Chad and Amy Kempel, didn't have it easy trying to conceive. Luckily, after going through intrauterine insemination (IUI), they became proud parents of two children. And just as they believed that was it, Amy became pregnant again. This time, however, the ultrasound showed five babies.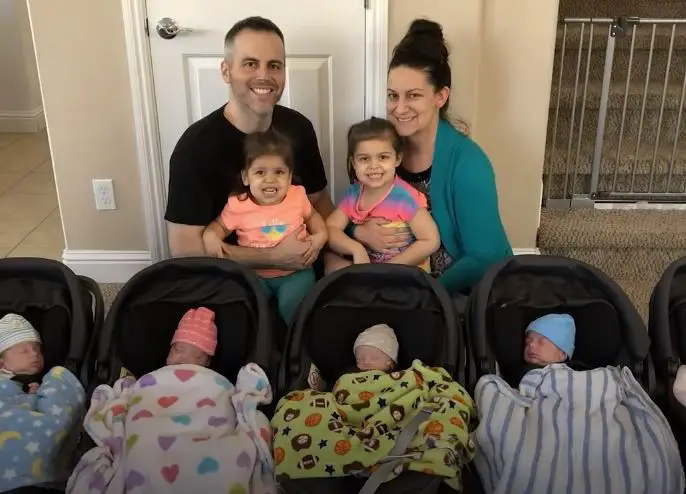 It was awesome news, but the Kempels weren't overly excited. In fact, Amy suffered several miscarriages before and they lost two babies previously, who were born at 22 weeks and didn't make it, so they feared and wondered if everything was going to be just fine with the quintuplets.
"…when the ultrasound shows up on the screen, every couple should be happy and thrilled about that moment, and not have their heads go exactly where our heads went. Which is like, 'Oh no, this isn't gonna end well,'" Chad said in the NowThis video.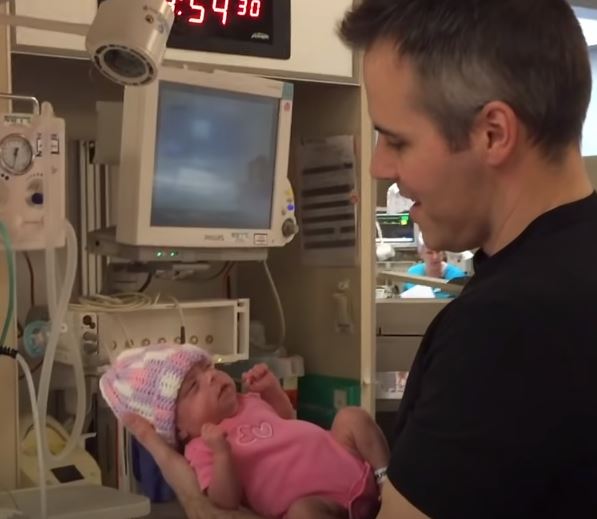 The babies were born via C-section at 27 weeks and spent 73 days at the NICU before they arrived home to their parents and their two older sisters who were eagerly waiting to meet the little ones.
Well, having seven kids isn't easy, so Chad came up with some brilliant parenting hacks he shares for other parents to get inspired. Among the rest, the parents got rid of the furniture in order to create a "play room" in the house. Chad found a clever way of feeding all five babies at the same time. If you wonder how, just take a look at the photo below.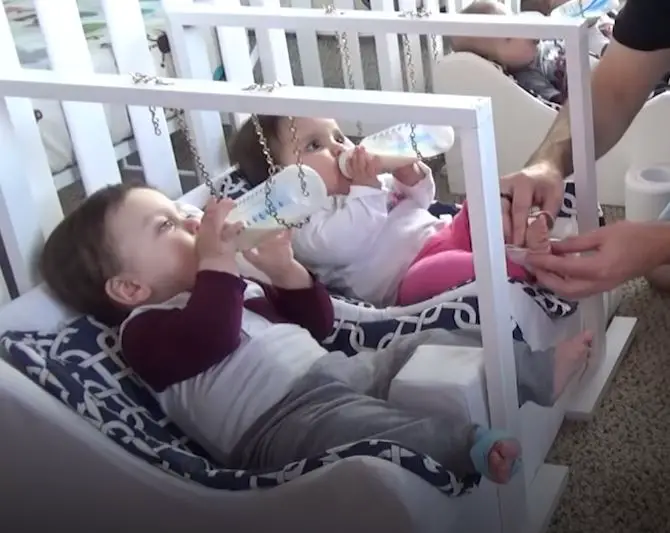 Further, he customized a table to fit all the kids at the same time once they started sitting and eating food. His tips are posted on his YouTube channel "Chad Kempel – Faith, Hope and Chaos – Quint Hacks." He hopes his hacks would make the life of other parents easier. "Whether singletons, twins, triplets, quadruplets/quads, quintuplets/quints, or sextuplets we hope our parent/parenting hacks, tips, mistakes, and successes make your life a little easier," he says.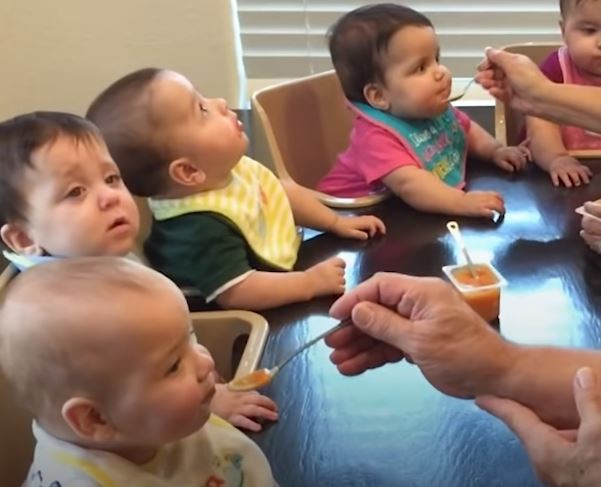 If you want to learn more about this awesome family of nine, make sure you watch the video below. It will definitely make your day.