We are constantly being surprised by kids and their abilities to do special things. With their confidence, straightforward thinking and innocent behaviour, they just steal our hearts. The cute little musicians, artists, sportsmen, actors and actresses never stop amazing us. Kids tend to try everything, to find their right hobby and just the perfect means for expressing their views of the world.  Such an expression, very often, is so adorable and cute.
Nowadays, kids surprise us not only with their talents and performances, but also with their creativity of implementing technology while 'doing their things'. Many kids out there take the camera and film their singing or acting, while others grab the microphone and the computer and record their own songs. The imagination of the kids is enormous, but their creativity is just marvellous.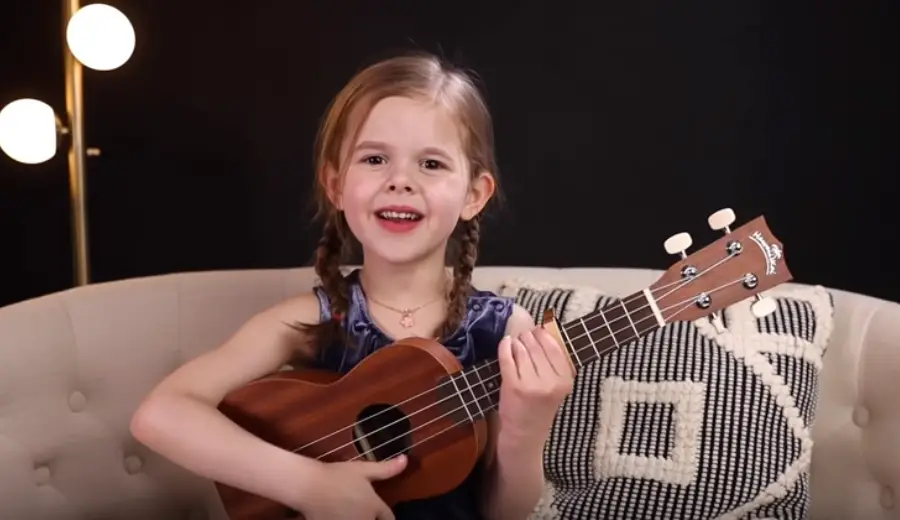 Claire Crosby, a young talented girl, possess all of these. She's extremely talented musician with charming voice and huge courage. Not all kids, even those that sing like angels, grab the camera, record themselves and show the others what they actually do. Claire did not think twice, actually, she was eager to record the show that she prepared for all us.
The happy introduction and the calm voice say all. Claire is more than prepared to present us what she can do with her ukulele and her voice. This pretty little girl with two ponytails and in a normal setting that does not promise anything, turns into a real talented performer. Her brave choice of Elvis' 'Can't Hel Falling in Love' is stunning. You would not even considering this kind of combination on that age. Simply awesome!
Without a bad tune, without a single forgotten word or a beat, Claire proves that she is a  possible future music star. She is not just  a kid that tries to be noticed on-line, but she is a kid that got all of our attention.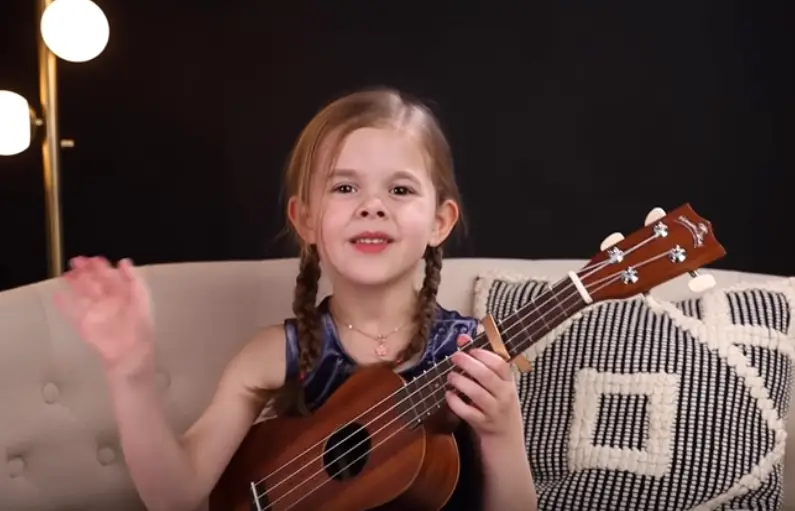 Take a look at the great performance, listen to the excellent ukulele and enjoy Claire's marvellous voice. Well done Claire!