Claribel really has the look of being the absolute height of fashion, like she is from Hollywood, however, her boyfriend Brandon look about as casual you can get. The couple were really soul-mates, destined to be with each other, but at the same time, seemingly opposites.
The couple grew up together so know each other really well, their fashion, well, they accept each other the way they are. As their relationship matures a little, it's time for a change-up!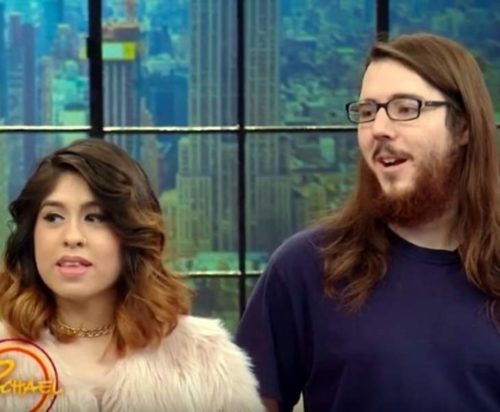 Brandon wanted a look that was a little more professional and trendy, a really laid back kind of style; He would like to get his hair fashionably short and ultra professional.
Brandon is about to get a new look and Claribel really is looking forward to finding out what her 'new guy' is going to look like, she is excited about a drastic change!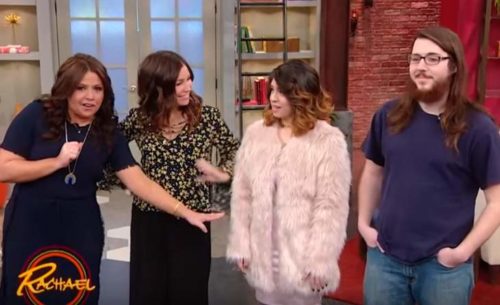 Gretta Monahan, a makeup artist, share the secret plans for them with the audience:
"I just want to warn you all that your jaws are gonna drop"
"I have something in store for him that you're not going to believe!"
Brandon goes backstage for his transformation, Claribel's anticipates impatiently the result of his big makeover. When Brandon come back out the audience erupts with his amazing look!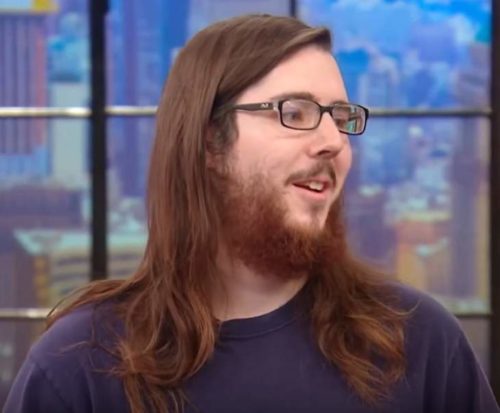 The smart gent comes onto the stage, with his fashionably short hair and professional looking suit and shirt with a tie he looks like a start from Hollywood. But no one knew that he had a secret of his own too! He is going to reveal it after his beautiful girlfriend sees his new look.
When Claribel walks on stage, he can't wait any longer! He gets down on one knee, in front of shocked Claribel, who is now overwhelmed by her amazing boyfriend, it's the surprise of her life!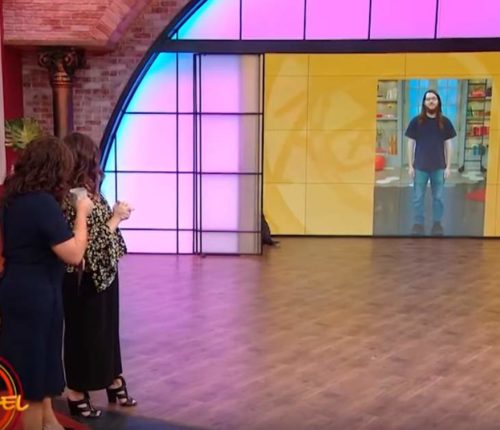 Nobody could hardly believe Brandon's new look, and the icing on the cake was what he did after that, what an awesome way to remember not only his makeover but the start of forever together!
Have a look at the video, his unveiling plus his special request of Claribel has gone viral with in excess of three million views: