Rory Feek's wife sadly passed away when she lost her struggle with cancer, at that time her fans were completely dismayed and saddened, everyone wondered what would happen about their favorite duo, the next couple superstars.
A full year and a half after this, Rory didn't feel the same without his one and only and had found it so difficult to perform again. 'This Life I Live', his website, has kept his fans busy though!
Rory blogs as if he is writing an open diary, recounting his life after the terrible loss after Joey's death. There are good reasons why the fans keep coming back, one is Rory's daughter Indiana.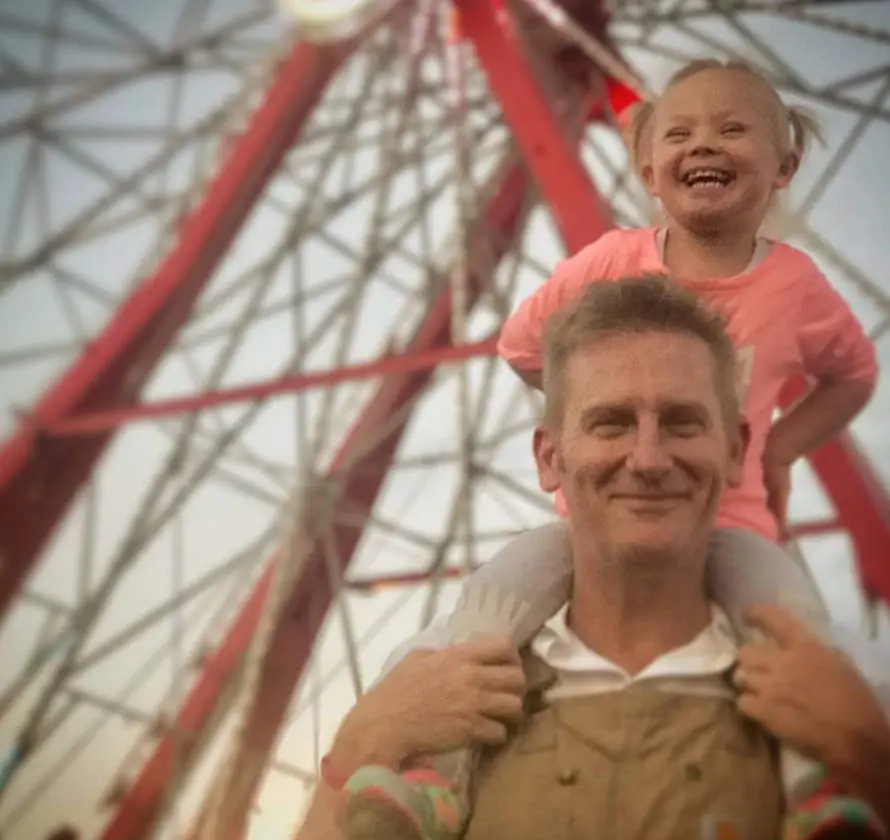 Three years old and with special needs she is full of energy and smiles and keeps Rory grounded and happy when he needs it most. Just to show how much show is his latest blog post, he surprises his fans by telling us how deeply his love is for his daughter and her mom.
At school, there is an awesome team of people, teachers and therapists right by Indiana's since the first day she started to help her learn everything that other children the same age do. However, Rory thinks this isn't what Joey would have desired…
Rory said:
"If Joey were here … she would be homeschooling Indy … she would be way more interested in Indiana learning to be a good person than being a good reader. To love God and the life that He's given her, more than what a lot of the world is telling us to love. And in her mind, home is the best place to learn those things."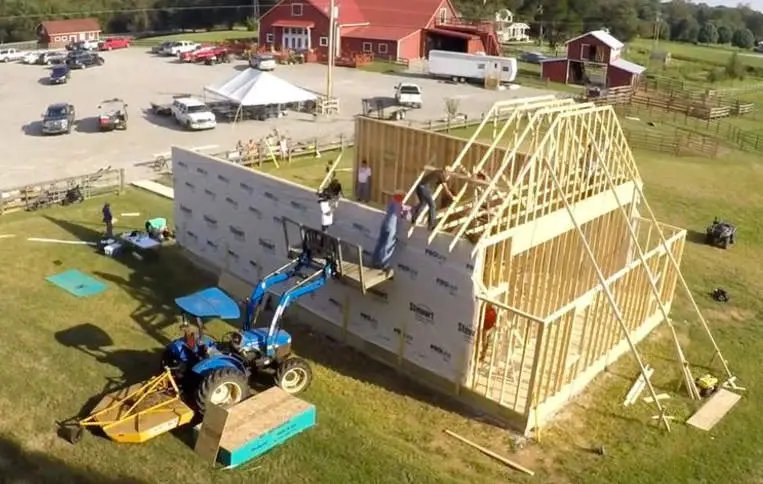 Rory really wanted to fulfil Joey's dream, so much so that he deiced he was going to build a school on his farm, and give Indiana the best of both! He used an old schoolhouse built around 1892 in Kentucky as his inspiration, Rory has started constructing his one-room schoolhouse, right there on his land!
Rory said:
"Fifty or more people… descended on our parking lot at 7 am this past Saturday morning with hammers and saws, hamburgers and hotdogs and hearts full of love. They were here to help build something big for someone little."
The school when finished will have the room for about twelve children and as well as teaching the kids to read, write and mathematics, rural skills will be a big part of the curriculum.
Rory said:
"… the kids will have a playground and their own garden … a hen-house/barn with chickens and other animals to raise and woods to build a birdwatching hut and make trails that the teachers can take them for walks in. And across the pasture, we have horses that they can care for and learn to ride and a concert hall where they can learn about music and put productions on the stage."
This will definitely be great for three year old Indiana, just look how the community comes together to realize Joey's dream and see it materialize!