Let us introduce you with Avett Ray. He is a cute six-year old boy that has one passion in his life – music. His interest for music is not a rarity. Many people love music, play musical instruments and sing with various different qualities. However, Avett is a special case. This little musician is legally blind.
Just imagine his life. This little boy is not able to see the faces of his loved ones, cannot see the beauty of the life with all of its advantages and disadvantages. This condition stops people from enjoying the life as we do. Their activities and scope of interests are limited and they cannot freely express themselves.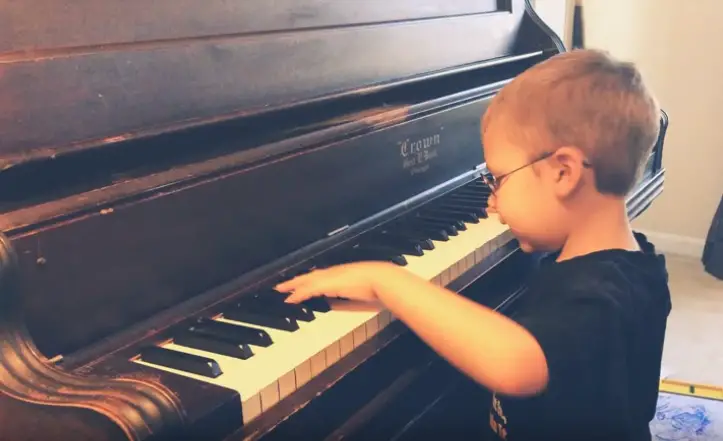 However, Avett is a fighter. This talented boy decided that the loss of sight will not stop him to do the thing he likes the most. His desire to become a musician is just too great to give up. Avett's determination not to drop everything out is so strong that this desire is slowly becoming reality. He started playing the piano and he does is marvellously.
Avett showed to all of us that the impossible can become quite possible. His intention of mastering the piano and producing some lovely tones paid off. The video that has been shared on-line features his excellent performance of Queen's 'Bohemian Rhapsody'. His singing and playing the song are just wonderful.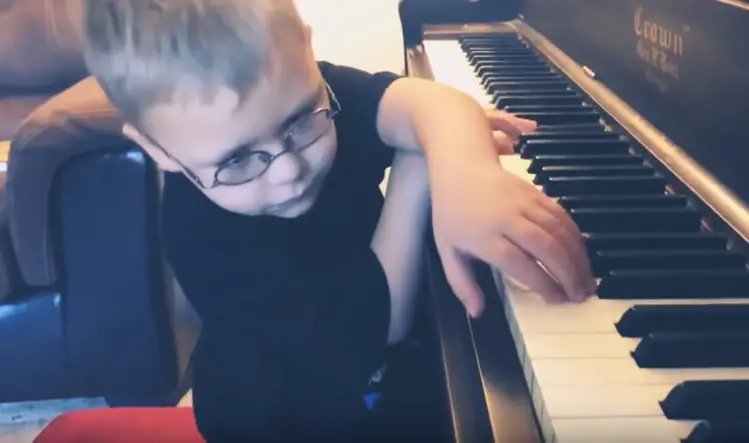 This inspiring boy teaches us a lesson. We cannot give up the dreams we have. No matter what kind of difficulties we face up with, we can always try and overcome them. The results of these efforts are just too satisfying. Avett's case is an excellent example. Playing musical instrument with no visual representation of the world around you is not an easy thing to do. It required talent, dedication and strong will.
Avett knows that becoming a musician will not be an easy task. He will always struggle with the disability but the talents he possesses may make this road easier. The passion for music is too great to give up now, especially since he mastered the piano quite well.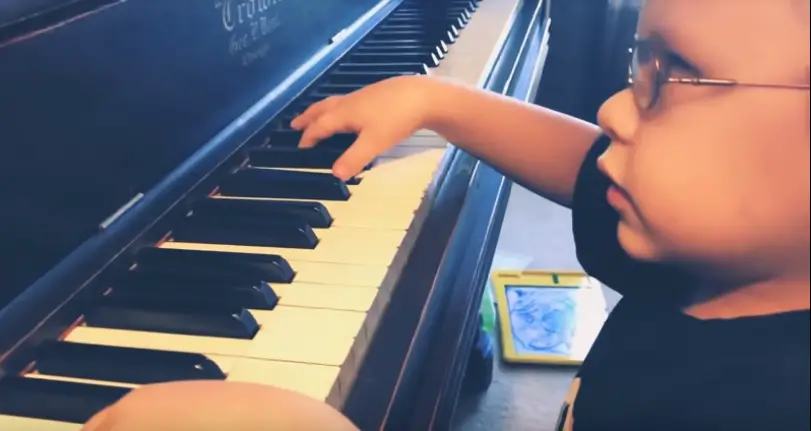 All of us should learn a lesson from Avett's accomplishments. Giving up on something, even in perfect physical and mental state, is a terrible thing to do. We all know that the road to success required lots of work and effort, but the final goal is too good to be left unachieved.
Avett's story  is the positive inspiration we all need. The little boy with great spirit is the motivation we need to take some actions and make our dreams come true.
Take a look at Avett's performance and enjoy the music.