It can be very difficult to stay organized around the house with more and more "stuff" piling up. When kids and pets are added to the equation the storage space is even more limited! Before you throw everything in a box and keep it hidden away somewhere, have a look at these clever storage solutions! These genius storage hacks will make organizing your home so much easier (and more fun)! And the best part – they're simple and will keep your home clutter free!
1. Hanging a shoe organizer in your closet is a great way to organize paper towels or cleaning supplies!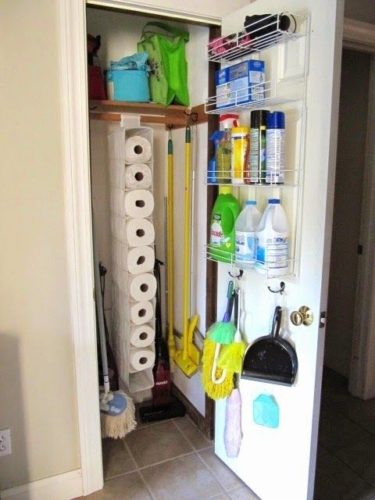 2. Add double hooks to the inside of a closet door to hang dusters and dustpans.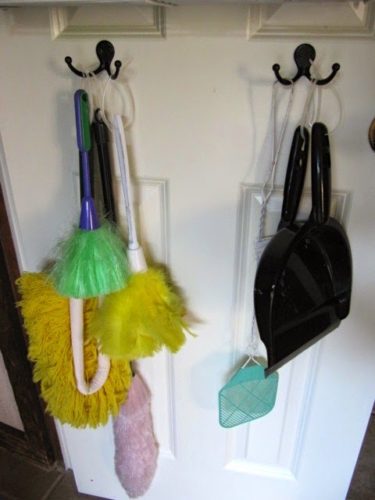 3. Don't waste any space! Covering exposed beams with wire shelves is another storage solution to use when organizing your home.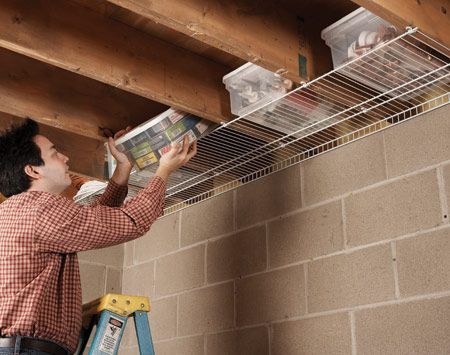 4. Have your clutches perfectly organized with a simple lid rack!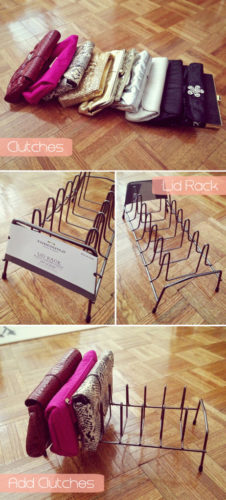 5. Turn a low hanging coat rack into a great hanging shoe storage!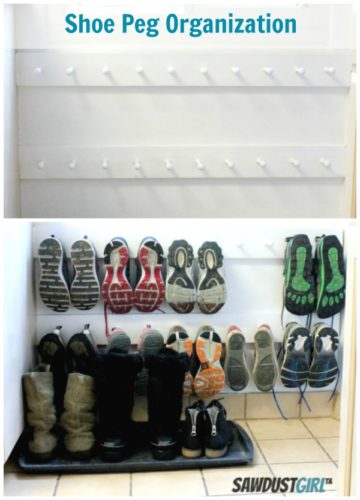 6. Declutter your desk using velcro to fasten your hard drive under your desk.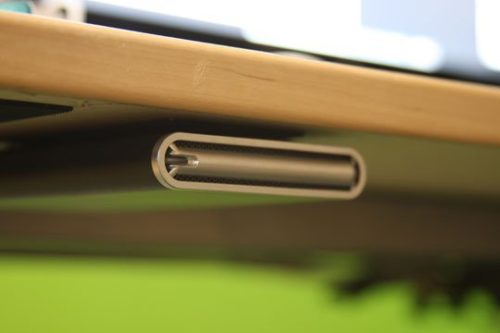 7. No more cluttered cabinets using hooks in the shelves for hanging teacups and mugs. This looks so organized!


8. Fruits and vegetables that don't need refrigeration can be stored in baskets hung on a Pegboard.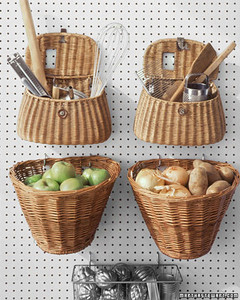 9. Store plastic grocery bags (or dog waste bags) in an empty wet wipe container.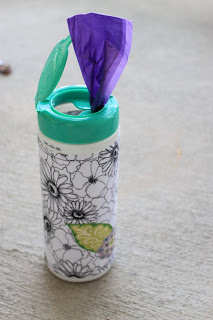 10. Ice cube trays are great for organizing jewelry or craft supplies.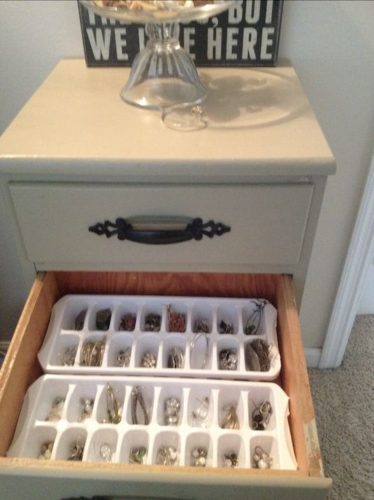 11. Don't know where to store your towels? Repurpose a wine rack – use it as a beautiful towel rack.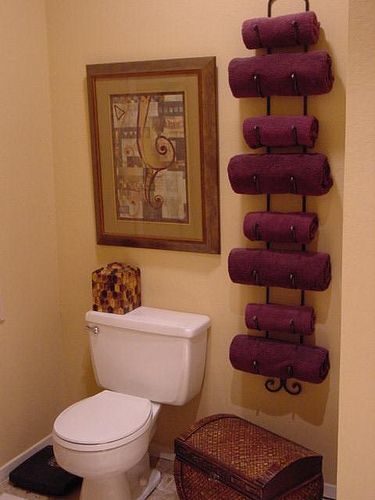 12. Use small baskets in drawers to organize and store different types of makeup.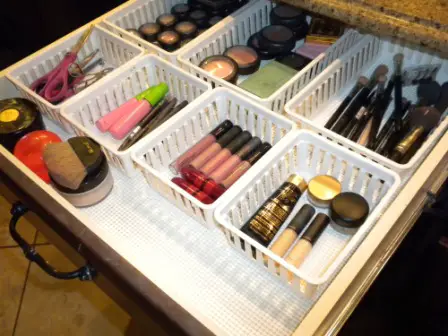 13. Declutter your bathroom using PVC pipes for storing your curling iron. Measure your curling irons and pick a PVC pipe accordingly.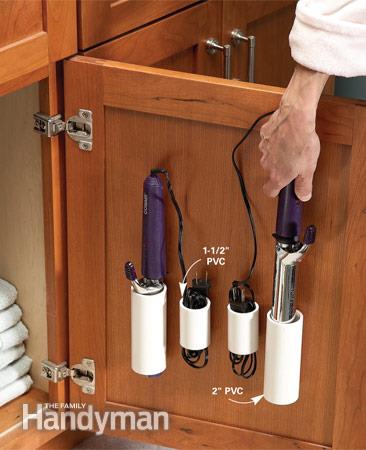 14. Tired of not finding your tweezer? Install a magnet inside your medicine cabinet to hold onto it.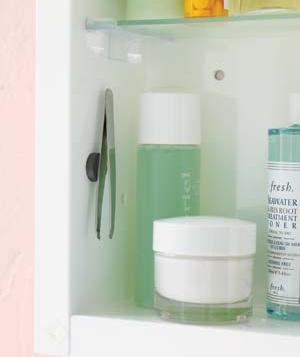 15. Or, use a larger magnetic strip to keep track of all bobby pins.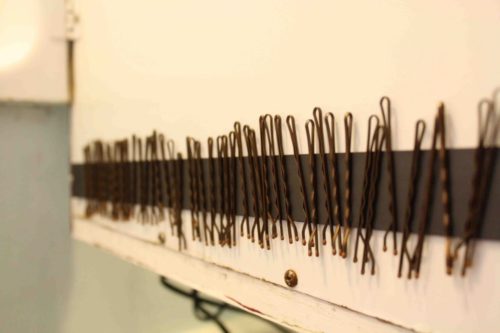 16. Use empty baby wipe container to store crayons for when you're on the go.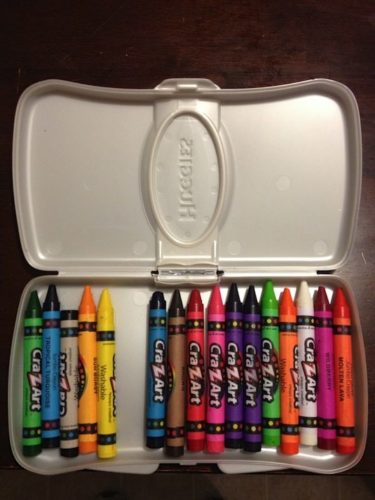 17. Declutter your pots lids by storing them behind a towel rack inside of a pantry door.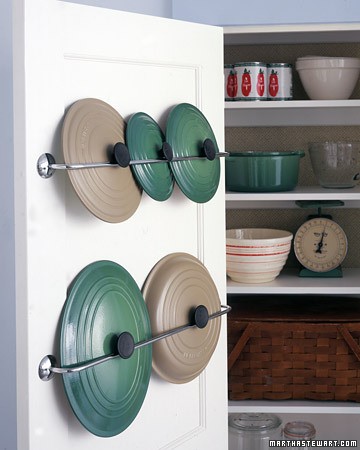 18. Find a beautiful vintage frame and use nails to keep your sewing thread neat and organized.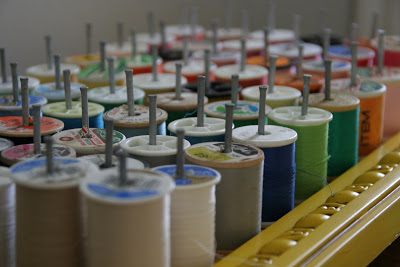 19. Use egg cartons to store smaller christmas ornaments.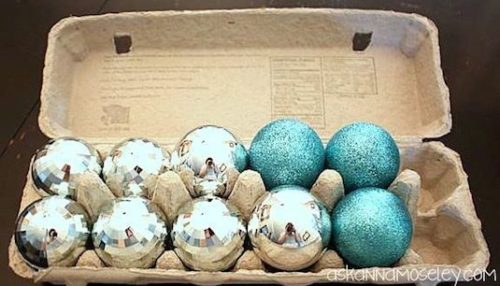 20. Keep your batteries organized in a tackle box.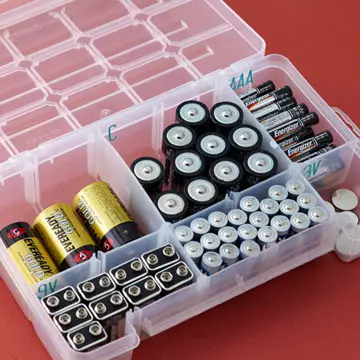 21. Place screws, nails and picture fasteners inside of different jars or canisters.

22. Organize tights neatly on a clothing hanger.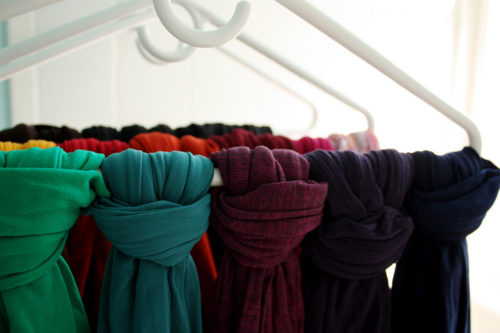 23. Place all Christmas and present wrapping paper in a garment bag for an organized and easily accessed storage.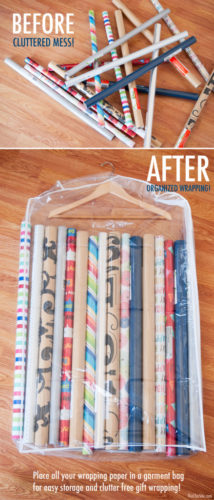 24. Create a simple, yet beautiful, jewelry organizer with tacks and a piece of wood trim.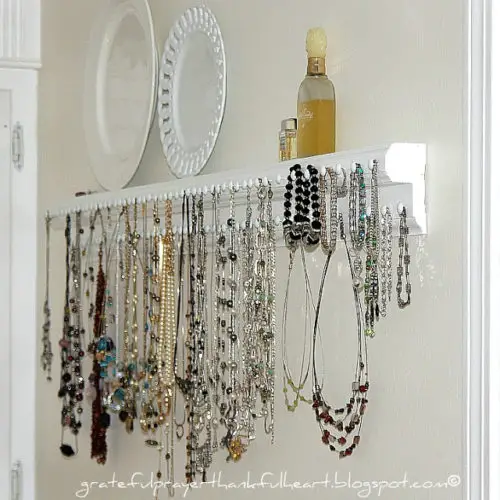 25. Use unwanted wire hangers to hang your flip flops and free up floor space in your closet.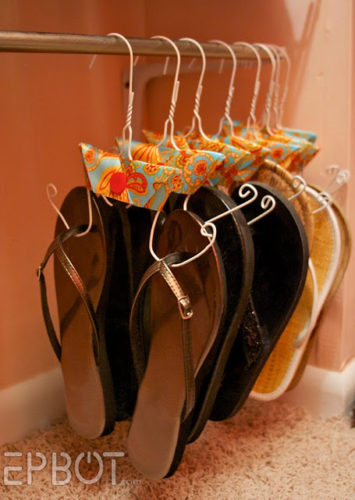 26. Cut a shoe organizer in half and place one half under the bathroom sink and the other under the kitchen sink to get some extra storage space.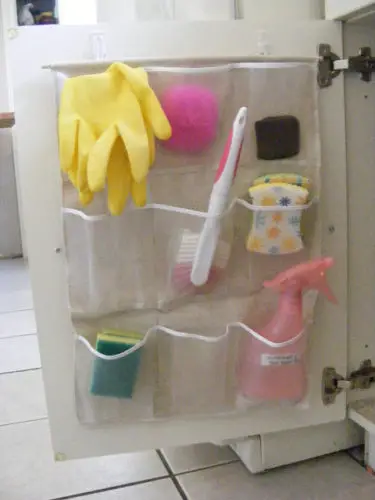 27. Place a metal magazine holder inside a drawer for an easy way to store aluminum foil and saran wrap.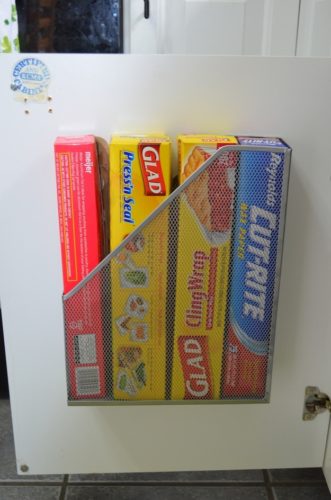 28. You can also use magazine holders to store canned food.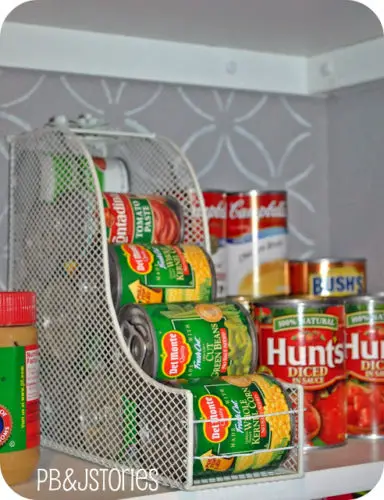 29. Attach a command strip behind the high chair to hang baby bibs.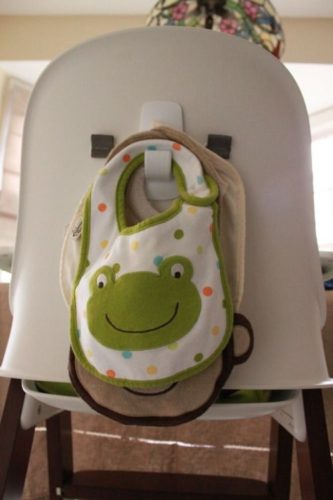 30. Paint your inner cabinet with chalkboard paint and add key hooks to store your meausring cups.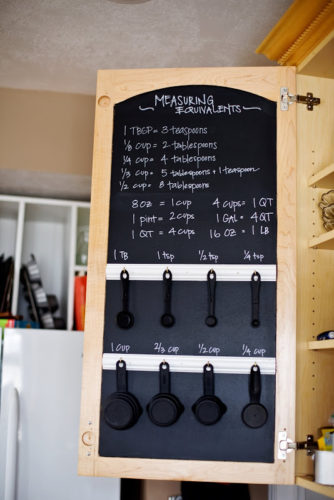 31. Attach magnetic strips on spice jar lids and use your fridge as a spice holder.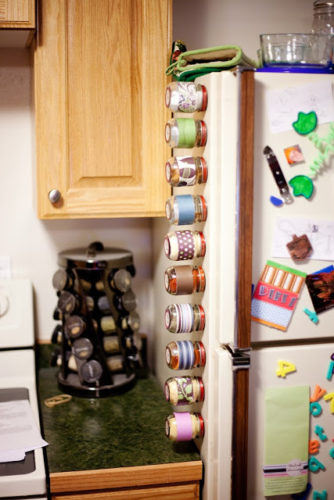 32. Make the most of empty spaces by adding shelves, small areas are great for storing glasses!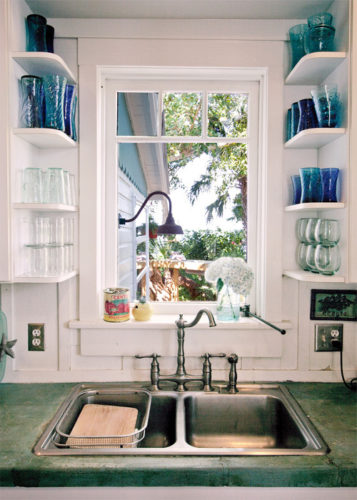 33. Add a few bars and hooks for organized and easy to access utensils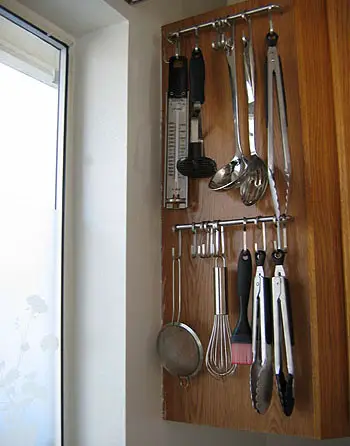 34. Easily organize baseball caps uwing shower curtain rings and a hanger.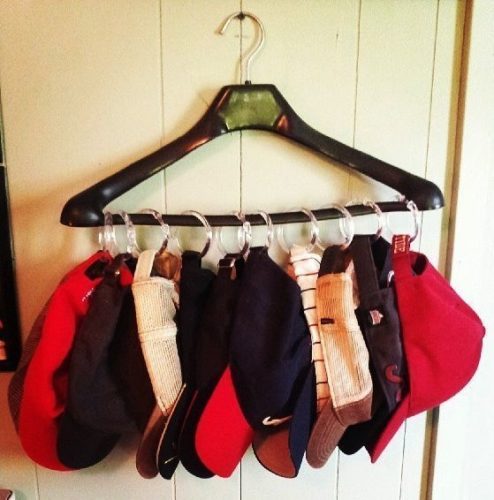 35. Use clip hooks to hang your bath products if you run out of room in the shower.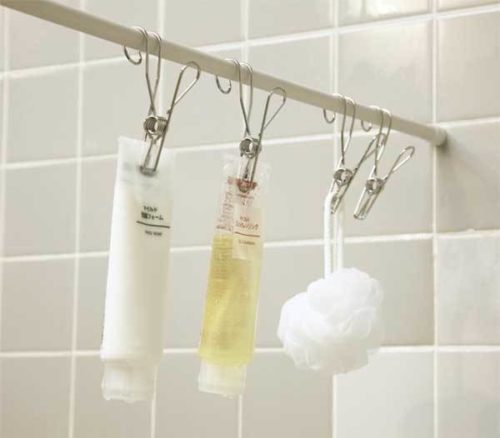 36. Put wet toys in a fruit basket after bath time.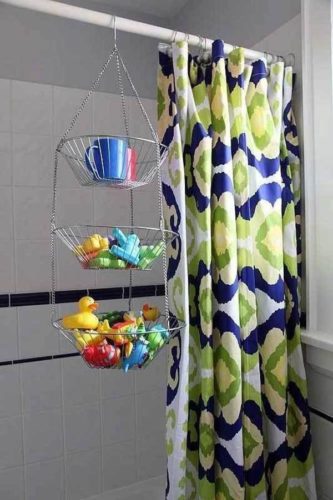 37. Keep your desk organized by creating a one of a kind key and cable holder using LEGO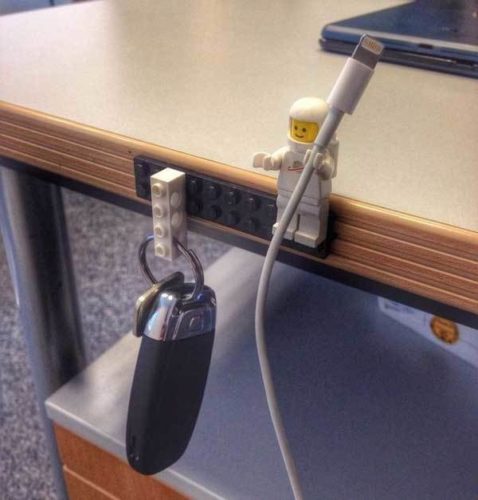 38. Tired of having basketballs, footballs and soccer balls lying around in the garage? Use bungee cords to create a great storage place for them!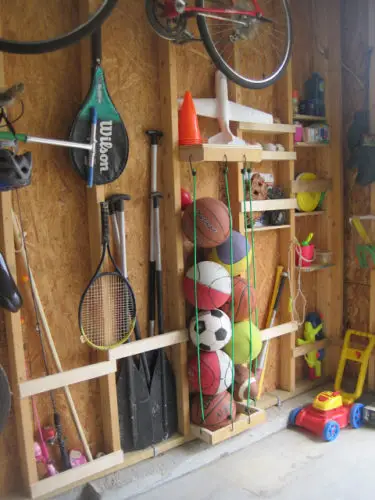 39. Placing your washer and dryer on top of a shelf gives you room for laundry baskets underneath.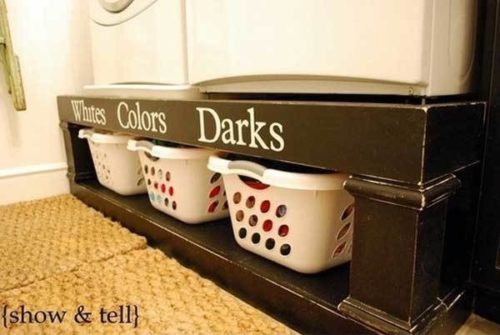 40. Use empty glass bottles for organizing your beautiful bracelets and watches!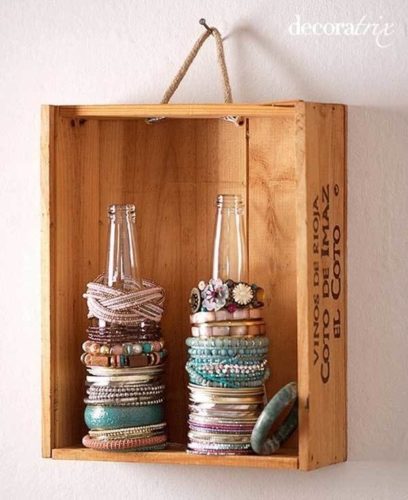 41. Use crown molding to organize shoes in your closet.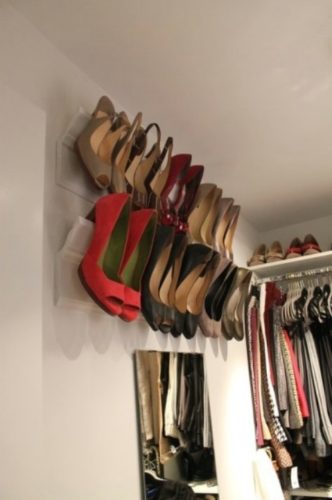 42. Add velcro to a dish towel to stop it from falling from wherever it is hanging.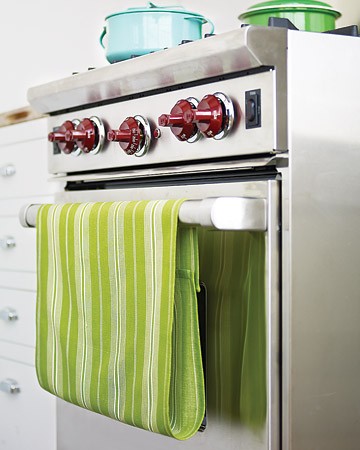 Everyone loves a clutter-free and organized home. Please share these useful tips with your friends and family!