Update:
Daniil Chernenko, the baby boy from Ukraine who was fighting for his life, has lost the battle. Daniil has fallen into a bucket of hot water, while his mother was preparing him for bath.
This accident did a terrible damage to the boy's skin. Almost 80 per cent of his skin was burnt. The doctors were trying very hard to save the boy's life, but the damage was too great.
Eleven days he has been in the hospital. The critical condition did not improve. Just two days after his first birthday Daniil lost the battle.
The family's shock is obvious. Their sorrow and grief for the boy cannot be explained with any words. Tatyana, his mother, cannot forgive herself for the accident and the death of her boy.
A tragedy that brought tears to our eyes.
Original Story:
Tatyana knew what to do and how to take clean her baby. The 11-month old baby boy Daniiel was Tatyana's son. His tragic fate devastated the whole family.
One day, while Tatyana was preparing the boy for bath, a mistake led to a terrible accident. This accident later proved to be deadly for Daniiel.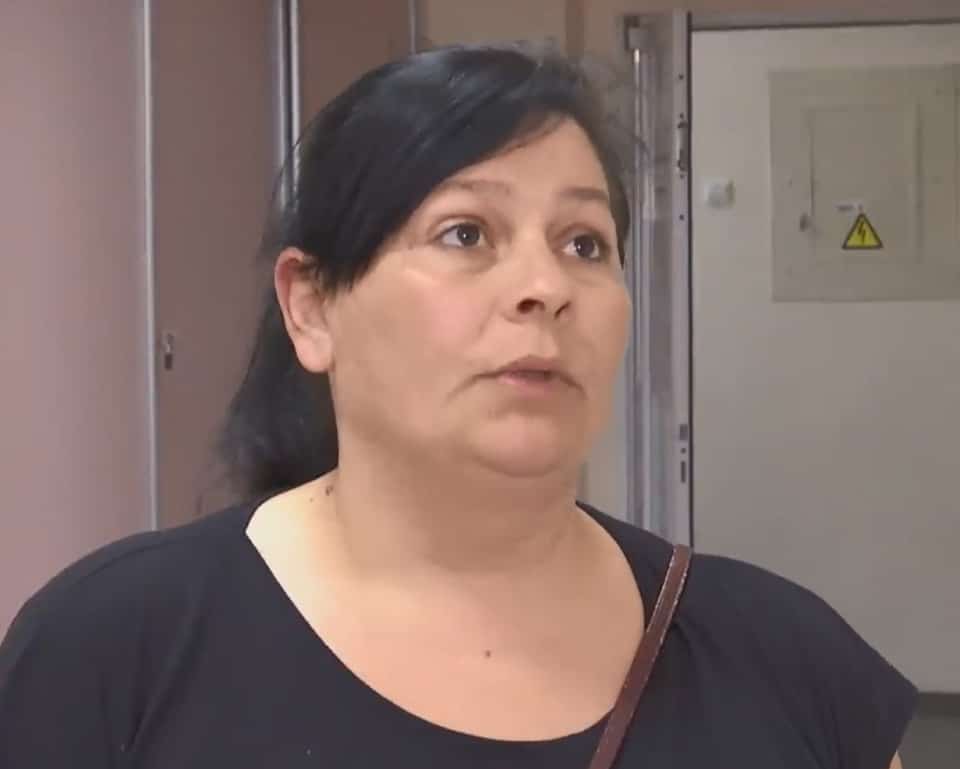 The boy fell into a bucket with hot water. The accident happened during the process of mixing hot and cold water. While Tatyana was taking the cold water, the bucket with hot water was next to the table. Daniiel was very near it.
"I TURNED AND SAW HOW HE FELL IN THE BOILING WATER," THE DISTRAUGHT MUM TOLD THE SUN.

"I RUSHED TO THE BUCKET AND PULLED HIM OUT.

"I HUGGED HIM, THEN WRAPPED HIM IN A COTTON CLOTH.

"WHEN I UNWRAPPED HIM, I SAW HIS SKIN WAS PEELING OFF."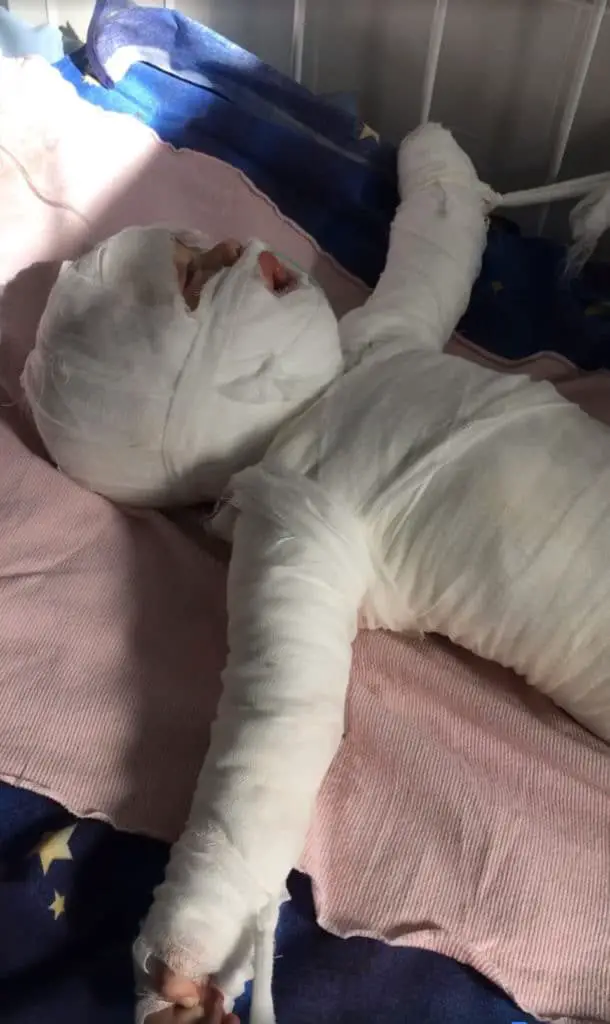 As soon as the deadly accident occurred, the boy was sent to the hospital in Odessa. The boy's condition was critical.
80 per cent of the boy's skin was horrible burnt. This life-threatening condition was known to the doctors and they were trying to give everything they could just to save the boy.
The only body parts that weren't burnt were his toes, fingers and his forehead.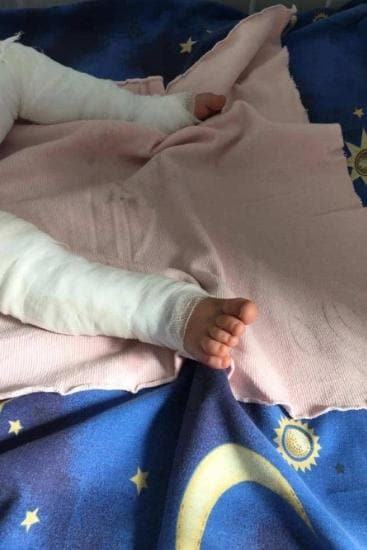 Later reports say that the medical team did everything they could just to save Daniiel's life. However, they knew that the injuries are terrible and this may lead to certain death.
The hospital representative said for the media said:
"HIS CONDITION IS VERY SERIOUS," VADIM SHUKHTIN, THE HEAD OF ODESSA REGION CLINICAL HOSPITAL, SAID.

"HE IS RECEIVING ALL POSSIBLE TREATMENT AND MEDICATION."
The accident devastated and crushed Tatyana. She refused to leave the boy's bedside and she was always blaming herself for this accident.
Nevertheless, police said that this is an accident and they will treat it like that.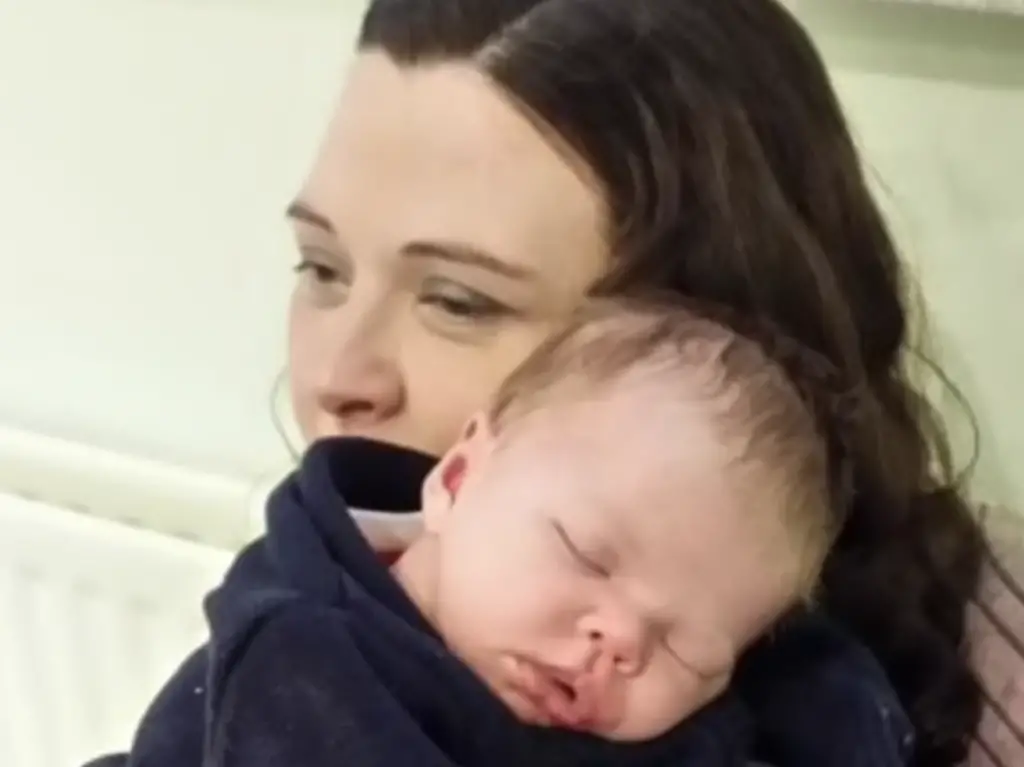 We can't imagine the parents' pain. The loss of a child is a nightmare for every parent out there. Our prayers and thoughts are with Daniil's family. May he rest in peace.