South La Brea Ave in Los Angeles, California is home of the well-known vintage store – 'The Way We Wore'. The owner of this unique store is Doris Raymond, a person that knows the vintage style and clothing the best. Since early 2000's she has been looking for old clothes and accessories, storing them and later selling the fabulous pieces of clothes.
In Doris' store you can find clothes in various different styles and from different time periods. From sportswear, casual everyday skirts, to elegant ceremonial night dresses, her selection is huge. 'The Way We Wore' Store offers unique chance for people to be special and one of a kind.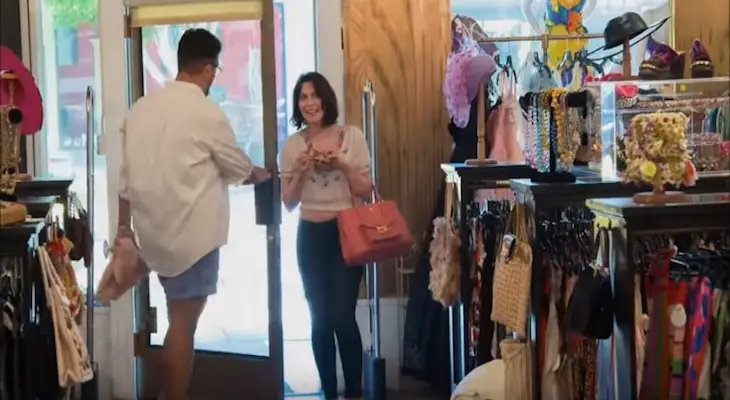 The two-story store is adding new things every day. It's interesting story and the intriguing concept earned Doris and 'The Way We Wore' a TV show – The LA Frock Stars. One episode, the one featured on this page, would not have been that exciting if it wasn't for Amanda's story as well. They offer their quite uncommon experience to the audience.
Amanda' story, as shown on 'LA Frick Stars' is amazing. She is having a wedding in just three days and, believe it or not, she doesn't have a dress! Amanda explains that she did have a dress, but somehow it was destroyed and left her nowhere. Though unprepared, she does not worry that much and gets into the Doris' store. Luckily, she found just the right place for her!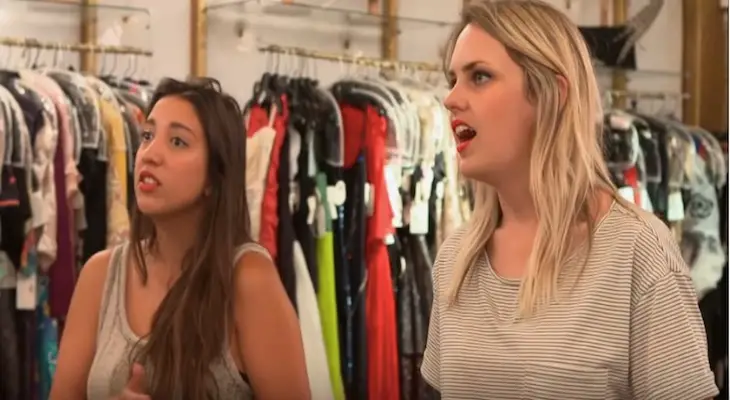 As Amanda gets into the store, she is warmly welcomed by 'The Way We Wore' staff. After explaining her unusual situation, the team is more than happy to accept the challenge. They immediately start the search for the Amanda's perfect wedding outfit.
Initially, Doris' team offers two sets of outfits based on Amanda's vision and wishes. Once Amanda sees the 70's metallic dress, she knows that she's entered the store that will save her life. Nevertheless, they move around the store and other designs and accessories are shown to Amanda. The tours moves to the second floor and Amanda sees some more wonderful pieces. She can't believe what's really happening. Fortunately, the second floor is the place where she found the dress she fell in love with.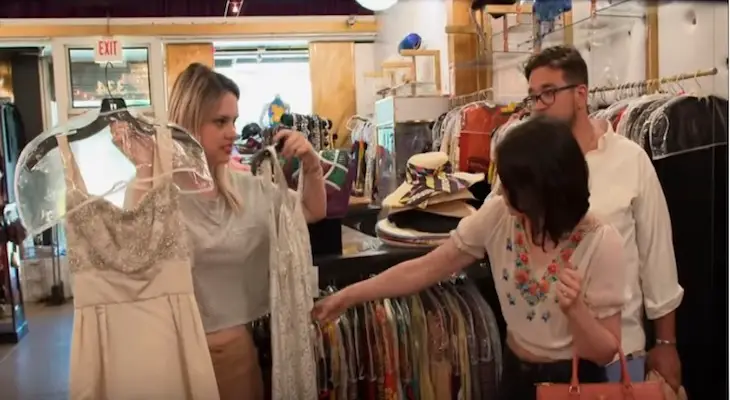 Once the dress is chosen, Amanda tries it on. She does not hesitate expressing her amazement and happiness. Feeling like a princess, Amanda is more than pleased to say that she solved her problem. But, unexpectedly, she sees another pretty silk dress. The second one is equally beautiful and provocative. Now Amanda faces another problem! Having two dresses that she likes, which one is the one that will serve the purpose?
Enjoy watching this video and see Amanda's decision!