Music is an inseparable part of everyone's life. It's really amazing how we turn to our favorite tune whenever we feel down, as well as when we celebrate our successes and the best moments of our life. However, what is interesting about music is that not only it comforts us and cheers us up, but it helps in the process of brain and intelligence development too. This is why many mothers-to-be expose their children to notes and melodies while they are still in the womb. It is also said that music boosts the little ones' confidence and creativity. As for this amazingly talented pianist, we can't say for sure whether she started listening to music while she was just a baby, but we do know her talent is out-of-this world. 
When Diane decided to treat the random passersby with her piano skills, she left many wondering how is it even possible for someone so young to be such a professional. This young lady moves her tiny fingers over the keys so smoothly that it looks as though she isn't even touching them. And the sound she produces resembles that of a piano master. People weren't even sure if the girl was really playing the instrument or the pleasant sound was coming from a speaker. 
She started off with "Hallo" and proceeded to "Rolling in The Deep" before she switched to "The Pirates of The Caribbean's" main team.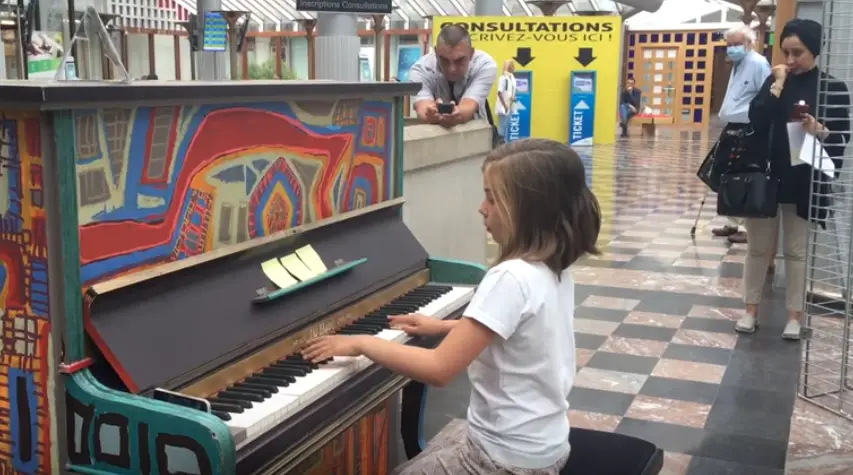 Sweet Diane perfected her talent over the years of dedicated practice and genuine love and passion towards the instrument. She didn't even hesitate, nor felt any stage fright before she started playing, because doing so comes to her in a natural way. This mini concert took place in front of a hospital, and it's obvious that no matter how strangers felt before they heard Diane performing, they were now both touched and cheered.
Switching from one song to another, she lighted everyone's mood. And as some would say the hospital isn't really the place for a performance like this to take place, we say it really worked as a stress relief therapy not only for the patients and the passersby, but the nurses and the doctors who have so much on their plate, too.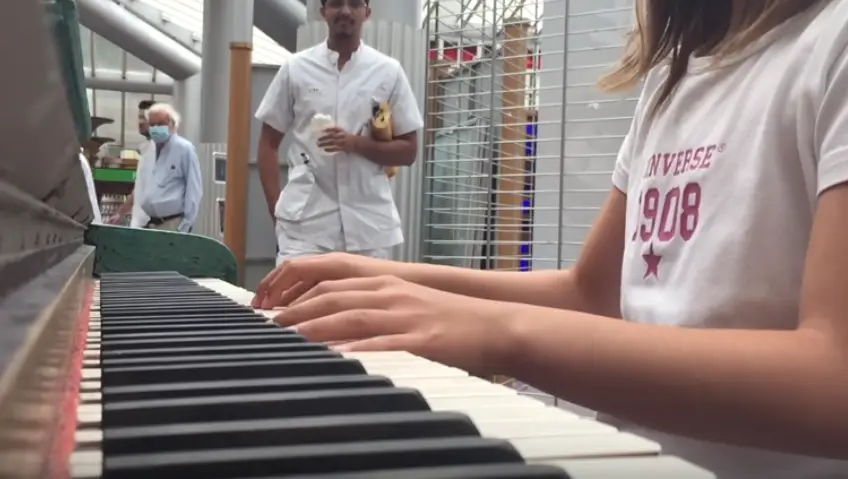 This is really something you don't want to miss.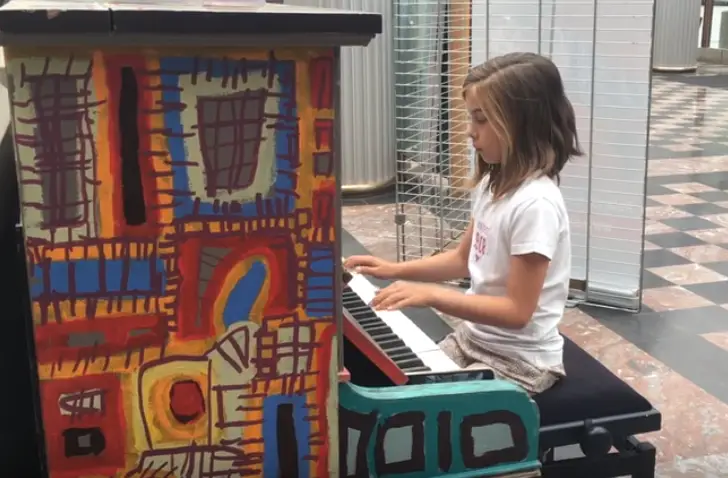 Take a look at the amazing Diane in the video below.