It's safe to say that The Fresh Prince has built an astounding career in film. The world first learned of Will Smith when he conquered the music scene as part of the hip hop duo with DJ Jazzy Jeff. He, however, achieved wider fame with his fictionalized self-portrayal on the sitcom The Fresh Prince of Bel-Air which ran from 1990 to 1996. Ever since, he starred in a number of acclaimed movies such as Bad Boys, the sequel Man in Black opposite Tommy Lee Jones, the thrillers Independence Day and Enemy of the State, as well as I, Robot, The Pursuit of Happyness, and a lot more. Over the years, he has received a number of awards, including an Oscar for his portrayal of Richard Williams, the father and coach of famed tennis players Venus and Serena Williams, in the biographical sports drama King Richard.
During the Oscars, host Chris Rock made a joke about Will Smith's wife Jada's alopecia, which made Smith get on stage and hit Rock. As a result, the actor has been banned from attending Academy functions, including the Oscars, for ten years.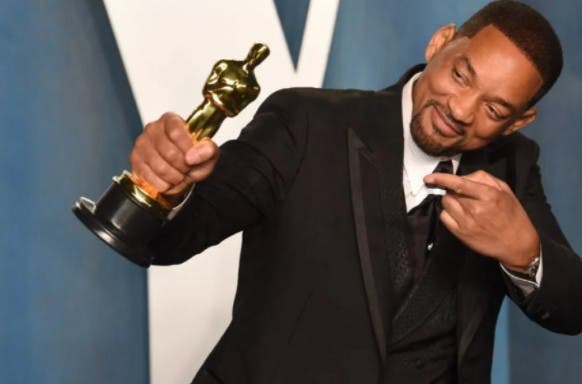 Back in the day, during an appearance in Variety's "Actors on Actors," Smith revealed to Benicio del Toro what made him pursue a career in music and later in film. "When I was 15, my girlfriend cheated on me," the 53-year-old actor said. "And from that moment, in this bizarre psychological twist, I wanted to be the most famous entertainer on Earth."
So, we have his ex to thank to for Smith's career and all the roles he has treated us with over the years.
Today, Smith is happily married to Jada Pinkett Smith. The two have been together for 25 years. They have two children together, who are celebs in their own right, Willow Smith and Jaden Smith. The actor has another son, Trey, with his ex-wife Sheree Zampino.
Speaking of what keeps their relationship of many years going strong, Smith says it's perseverance.
"We've been married 20 years and we've been asking ourselves [what's the secret to marriage] and really at the end of the day it's just not quitting," Smith revealed of his wife back in 2015. "You can't expect it to be easy, it's like our marriage was the most difficult, grueling, excruciating thing that we have ever taken on in our lives. And, you know, were just not quitters."
Magazines have been writing about Smith and Pinkett's open marriage many times, but they don't pay attention to what people say of the way they decided to live their life.
"We only ever worked on ourselves individually," he said, "and then presented ourselves to one another better than we were previously."
Please SHARE this article with your family and friends on Facebook!