When we speak of the Buckingham Palace, we can't help but think of the queen's guardsmen, who are considered to be one of the most disciplined servicemen in the world.
When they visit UK and some of the most iconic Royal locations, visitors can't help but snap photos of the Queen's Guard. They do look special with their tall bearskin hats. But what is even more special about these people is that they can't get easily distracted, no matter what is going on around them.
Many people try to make them smile or react in any way, but that sounds like a mission impossible.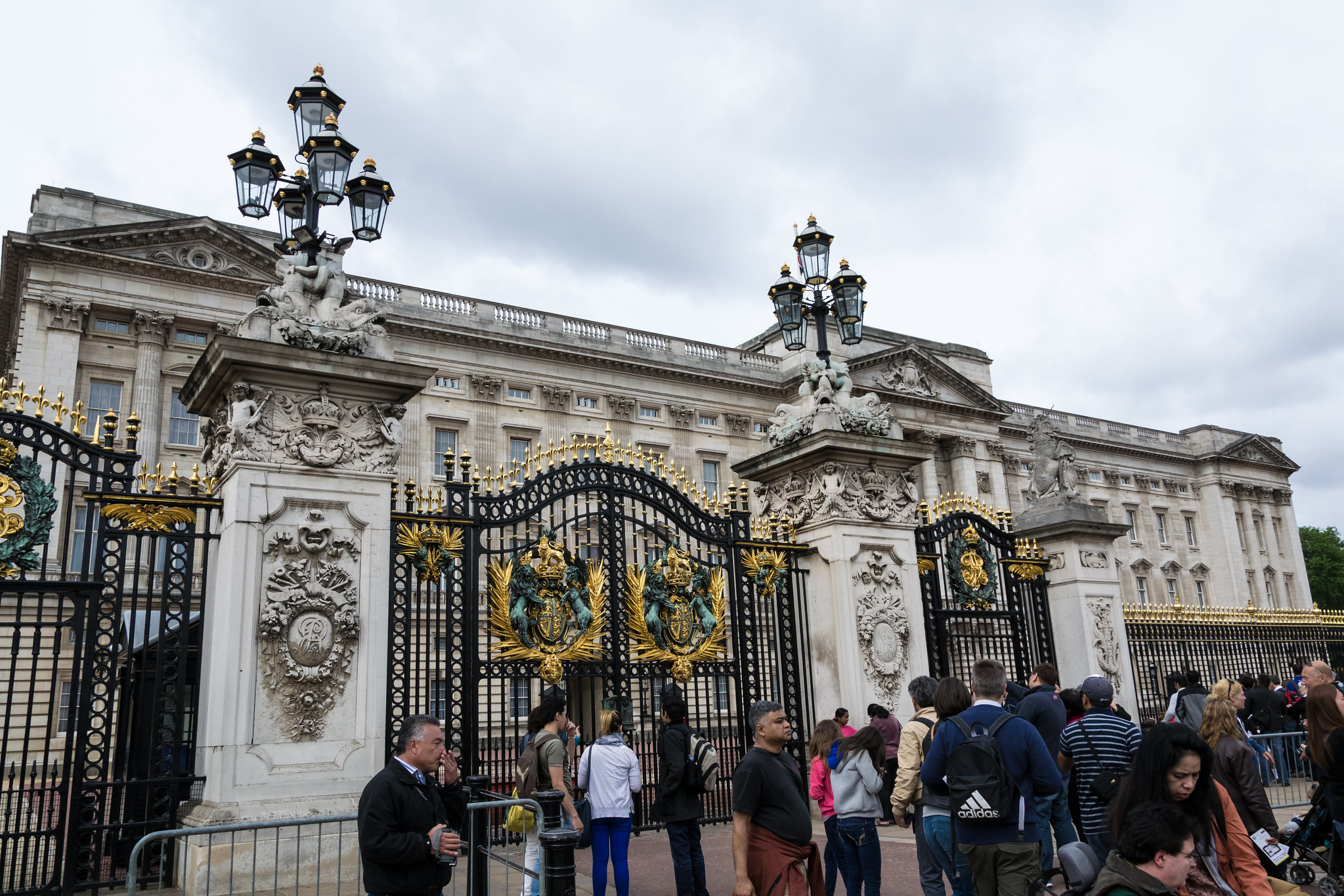 Well, one little boy named Marshall Scott did the incredible. He made one of the guards approach him and salute him, and we are so glad the heartwarming scene was caught on tape.
According to Marshall's mother, her boy has always been fascinated with the Queen's Guard, so, for his fourth birthday, his parents decided to treat him with a visit of the Palace. During the special occasion, the sweet boy was dressed like a guard himself, including the tall bearskin hat.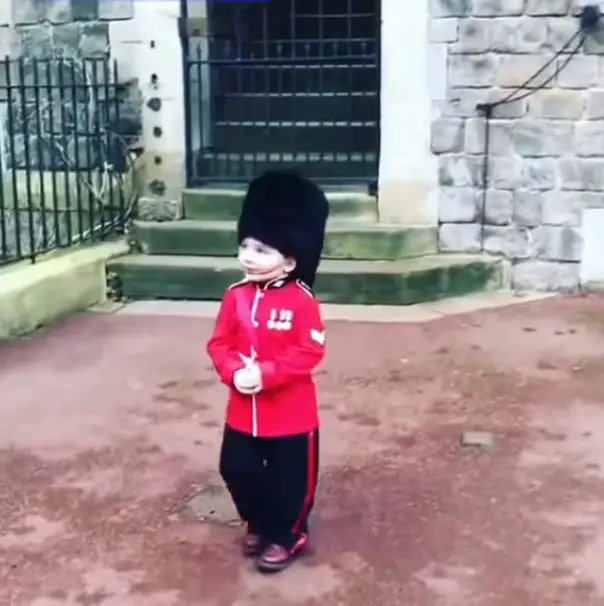 As she was starring at them, some members of the guard started marching towards their barracks, but then, one of them marched back and saluted the boy. Marshall was so fascinated that he rushed towards the guard and stood next to him, doing the salute himself. The guard then stomped next to the boy as a sign of respect and marched back inside.
What this guard did sure meant the world to Marshall. His fascination with these servicemen only grew bigger because of this incredible experience.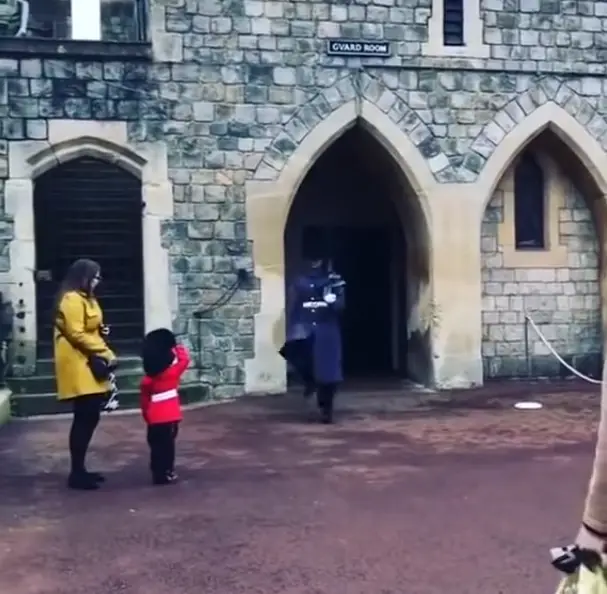 The video of the beautiful encounter has been seen more than 28 million times to date, and all for the right reasons. People couldn't help but praise the guard's act.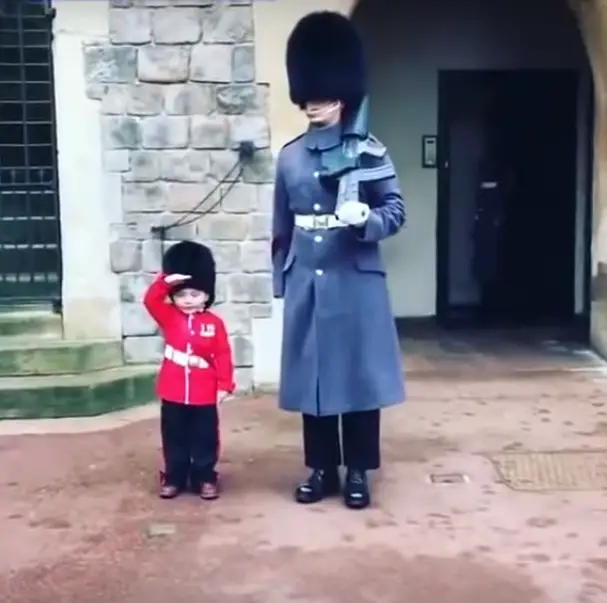 Later, it was revealed that the guard who took his time to salute Marshall was Lance Corporal Paul Edden who explained why he did what he did.
"It's not the usual thing to happen while on guard. Usually, I would just take the guardsmen in the guardroom as normal. But my wife and I are expecting a baby boy, and I remembered standing at Edinburgh Castle when I was younger, hoping to get a picture with a soldier."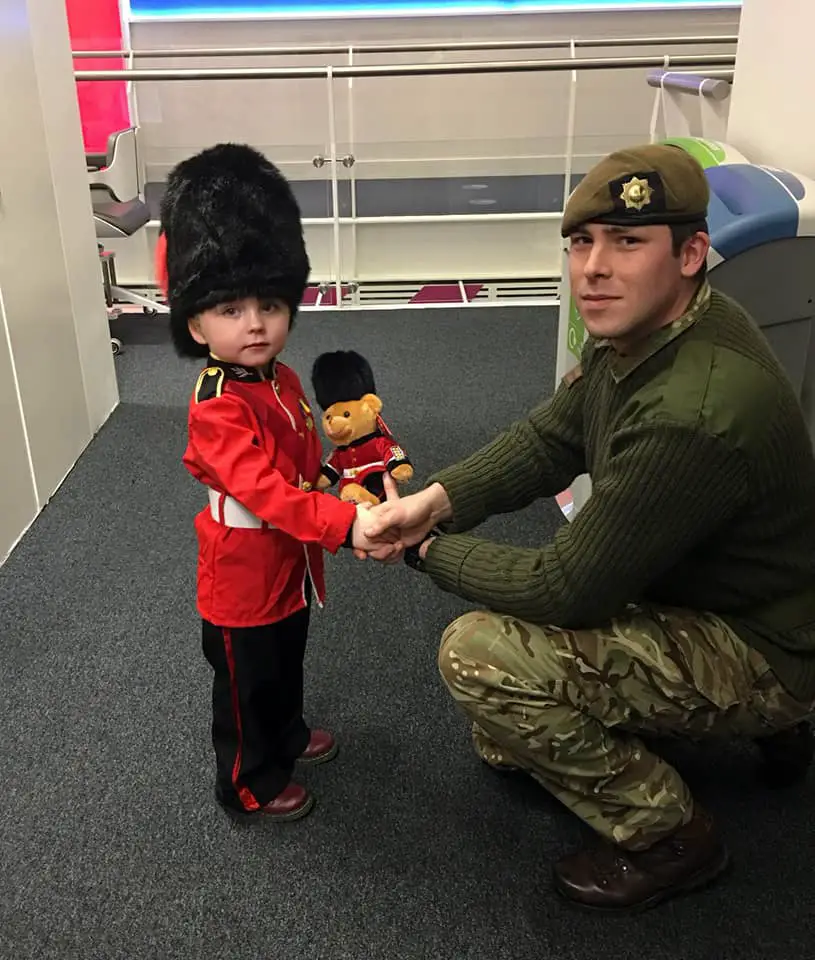 We are sure this man is going to be the perfect father. He didn't only made Marshall's day, but ours too.
For the cute act go to the video below and don't forget to SHARE it with your family and friends on Facebook!