How we treat the elderly and those in need of help speaks a lot of the kind of people we are, and judging from her incredibly heart-melting and selfless act, one Walmart worker could easily get the employee of the year award for going above and beyond for her customers.
This story was shared by a person who witnessed the employee helping an elderly man finding the perfect shoes. Namely, the man had troubles walking and was using a wheelchair cart so the woman picked a few pairs of shoes for him and then sat on the floor and helped him try on each pair until they found the perfect fit.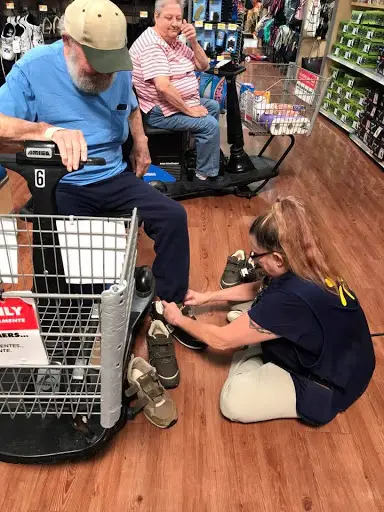 The person who witnessed the employee's kindness thanked her for going an extra mile and asked if she could take a picture and share it online.
"My hands go up to this kind lady!! It just goes to show some people do still have love and compassion in their hearts!" she wrote along with the touching photo. "If you recognize this kind soul please feel free to tag her she deserves to be recognized!"
Small but meaningful acts like this one are what make this world a better place.
For more stories that tug at the heartstrings please check out the video below.