Getting married is a big responsibility, it's sometimes a little daunting, but when the person your marrying has children too, then there are also, even more, responsibilities that come. Through good times and bad, you're committing to being there for each other!
Katie Hild and her fiancée Jeremy had some plans to make that would consider their commitment to each other and their children, Landon the son of Jeremy and his son's stepfather and mother, called Tyler and Casey. The family was going to be all brought together one way or another!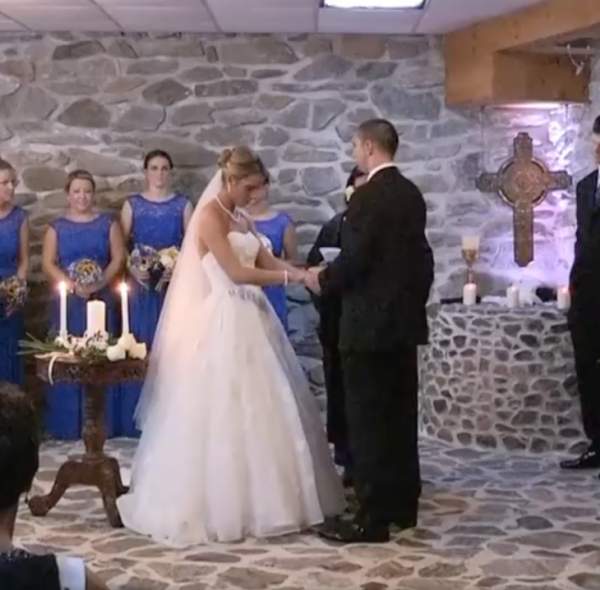 So taking the bull by the horns, so to speak, Katie boldly asked Tyler and Casey to come to the wedding and wrote vows to let them hear how much she appreciated their love and support, how amazing, what a really lovely thing to do!
Parenting in these circumstances can be very challenging, to say the least, however, they all look to keep Landon's best interests to heart. Katie was going to be around and part of the family and that responsibility was taken seriously.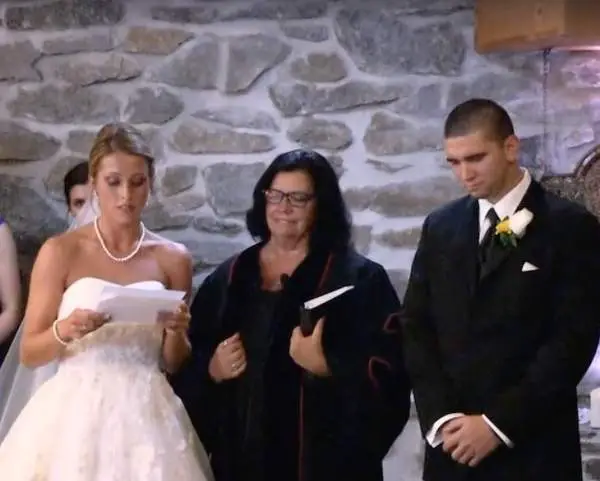 Katie firstly read her own vows to Jeremy, but after that, she then looked to Tyler and Casey to continue with another set of touching vows, to the children she would be parenting along with Tyler and Casey. Katie was bath forward thinking and selfless, with a strong sense of responsibility without even giving it a second thought.
The most important day of her life and Katie happily moves attention beyond herself and included Tyler and Casey, then to Landon!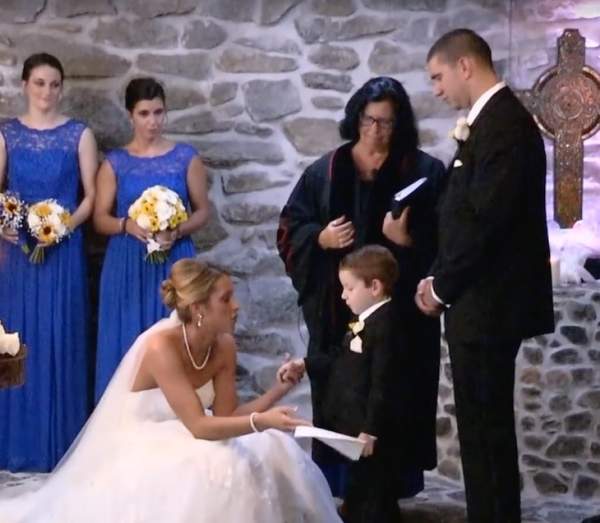 Katie gets down on the floor and vowed to Landon to love him for the rest of her life, she promised him that she would also be his best friend for many years to come, decades! Even that she would be a good parent to him, especially when he didn't like it. She took the responsibility seriously…
Such was the deep feeling of the whole situation that as Katie finished her vows the guests wept with tears of joy. It really does look like this one big family are going to have a very long and happy future together.
The adults here really did set an amazing example for their children, the best example you could have ever thought they could achieve.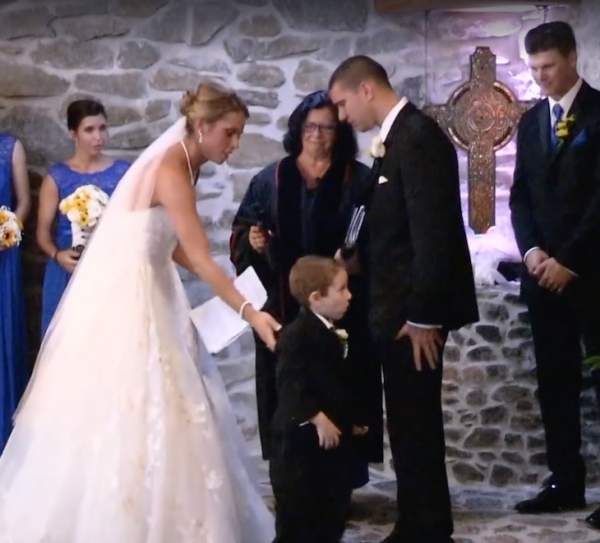 Have a listen for yourself to the vows: