Until recently, people had been very judgmental when it came to non-traditional families. It's not that they've accepted it as a norm over night, but many realized that everyone should live their life as they please, even if that means two daddies or two mommies raising a child together. 
That is pretty much the case with this little princess' family. The five-year-old Willow shares two loving fathers who love her to the moon and back and will do anything for her happiness. 
The world learned of this unusually beautiful family just recently when the photos of the sweet photoshoot of Dylan Lenox and David Mengon with their daughter saw the light of the Internet. 
Dylan is very happy he got the chance to welcome beautiful Willow in his life. She is the daughter he always wanted and now he proudly goes with the name of "Bonus Dad." "Daddy David" on the other hand is happy his daughter will have another male influence in her life. Both David and Dylan agree how meeting each other means meeting their best friend. 
The thing is that the two really are just friends. Dylan will soon marry Willow's mother, Sarah Mengon who is David's ex wife. All the three adults agree how this "union" that they have created has a positive influence on the girl. Double the fathers, double the love, don't you think so?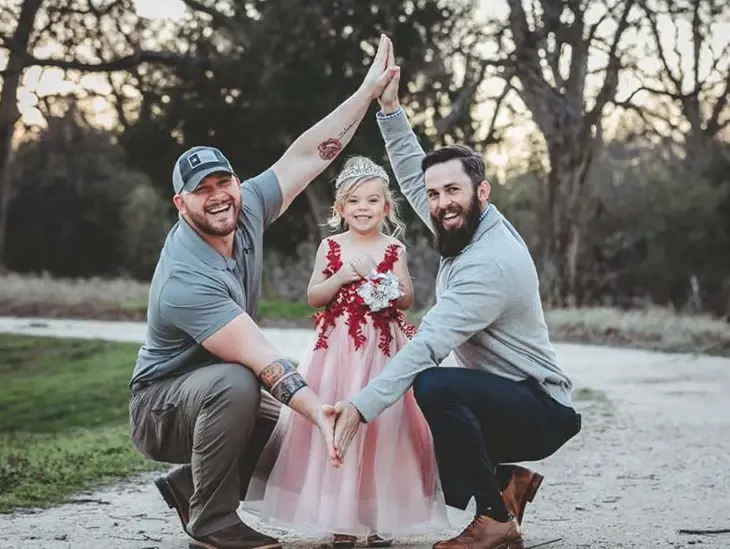 Everyone agrees how co-parenting can be exhausting and affect children's happiness, especially if the parents went through rough divorce. Untying the knot is usually followed by harsh words being spoken to one another and long and costly custody battles. Luckily, not every couple that decides to go separate ways goes through these inconveniences. 
This family is a proof of how things can be done another way when children are involved. 
After Dylan posted the photo of the two fathers posing with their cute princess, people realized that not every relationship of happy people conforms to the norm. 
"When we care more about our children (on both sides of the party) than the way society has taught us to be towards (ex's/baby mommas/daddy's) then walls will fall, life will be free of hatred and remorse, and our children will conquer the foolish "norms" that media has shoved in our faces. He stays at our home when he visits, because family is always welcome. He is not an outsider, he is and will always be a part of my life for the simple fact that we share the same daughter!"
One would expect for a situation like this to be perceived as awkward by both men, but Dylan and David know better than that. They say how Sarah is the one to blame for the harmonious relationship between the three.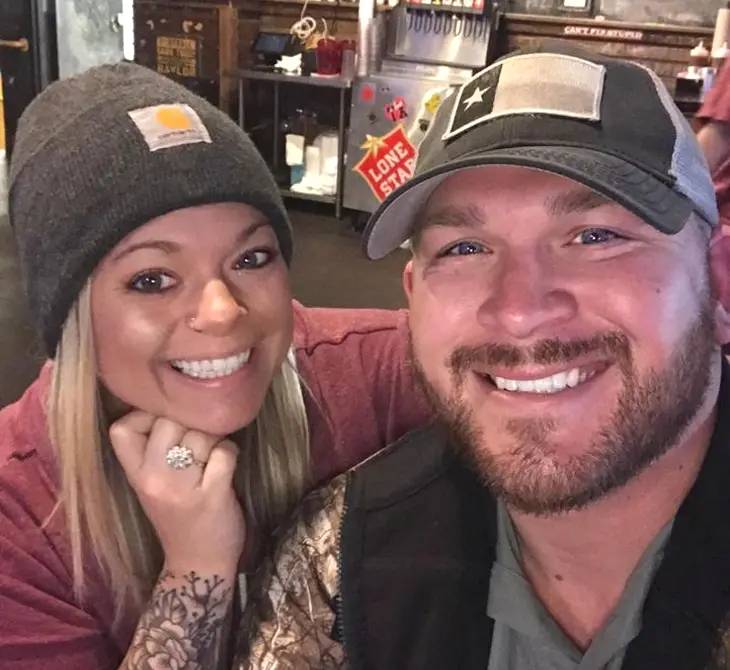 Actually, Sara was the one who took the picture of her ex and future husband and their daughter. It was a daddy-daughter dance day at school and guess who stole all the attention? 
It's amazing how three grown ups managed to put the girl's well-being on the top of their list of priorities. We are sure Willow is one lucky girl, because she is surrounded with some extra love.