Getting to the finals of the Tournament of Champions meant so much to the dedicated basketball players and everyone at the Dodge City High School. But no matter how excited the guys were to be taking part in such a competition, someone else stole the show. 
As the school was both taking part and hosting the 76th tournament, they wanted to make sure the visitors have enjoyable time so they came up with what turned to be one of the best half-time dancing performances ever.
There is something mesmerizing about these synchronized movements that easily capture people's attention. And although we are sure you've seen many similar group dances, we assure you this one is unlike anything you've stumbled upon.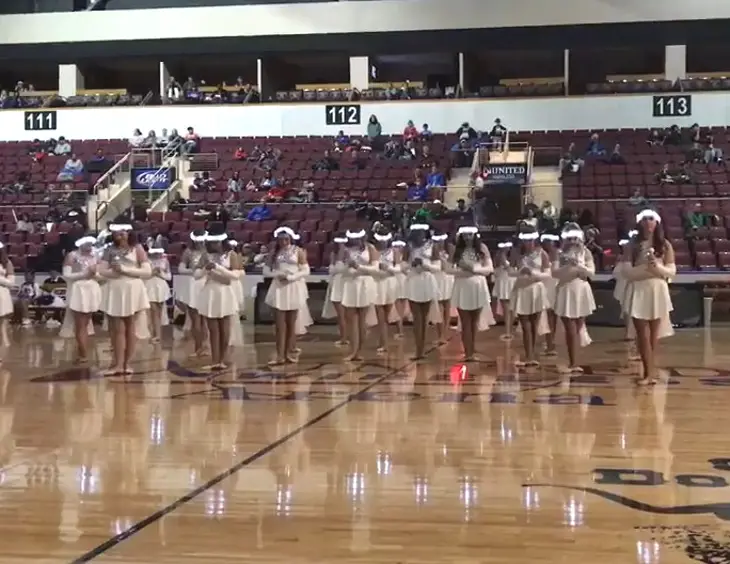 Once the video of the performance was posted on YouTube, this dancing crew became an internet sensation.
With a million views and that many positive comments, this is really one-of-a-kind show. Sue Kidd, a fan of the drill team, wrote on the school's Facebook page:
"A bit of background for Dodge City HS, located on the western plains of KS. Total enrollment is 2000 students, 81% are minority and of that 76% Hispanic, and with low unemployment in the community."
"The school is focused on academic success AND respect for all students through a strong focus on character development. This is an example of that success. Congratulations!"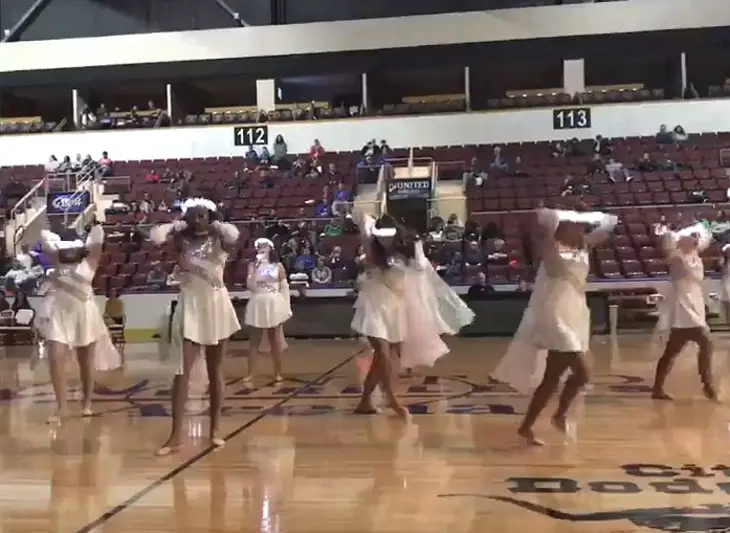 After the first spectacular halftime, dancers took the basketball court and everyone assumed a nice choreography would relieve the stress of the tense game, but what unfolded in front of the audience's eyes was way more than just a dance.
This was definitely something to remember. 
The girls started moving along the melody of the famous "Hallelujah" and then all of a sudden the lights went off and people were left wondering what was going on.
The dancers' matching outfits consisting of white dresses, capes with angel wings, and crowns on their heads started glowing in the dark, creating an amazing scene. The music went from quiet to vivid and these girls were dancing in perfect sync. 
Many people say how this performance is Super Bowl half-time worth, if not better. Great job ladies and Coach Conrardy!
Take a look at it in the video below.