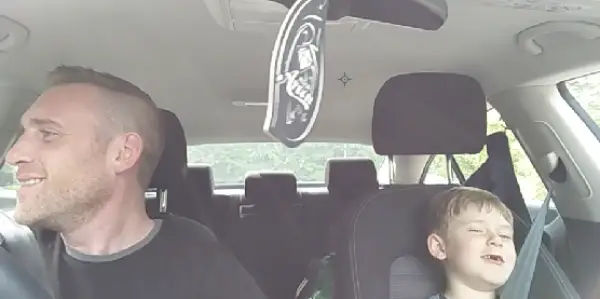 According to psychologists, the father figure plays a crucial part in the process of raising children the right way. It's not like those growing up without a dad end up being less successful than those who do, but having a male influence in the house certainly makes childhood a bit easier. 
The video below shows a very special moment shared between a father and his little boy. These two not only know how to have fun together, but they made our day more enjoyable too. It's amazing how a dull car ride can turn into one of the most memorable experiences that help make the bond between these father and a son even stronger. 
At the end of the day, small but meaningful occasions like this one are what make life worth living.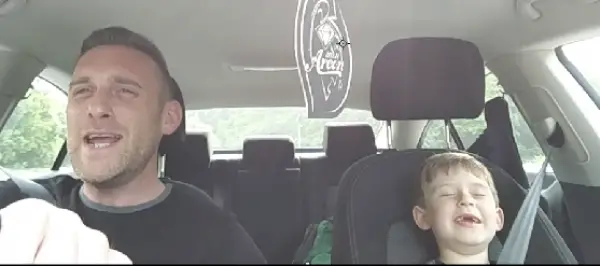 We are sure you've stumbled upon many videos of this type before, but once you take a look at this one you'll know why many agree it's by far the best one out there. Get ready for your heart to be melted.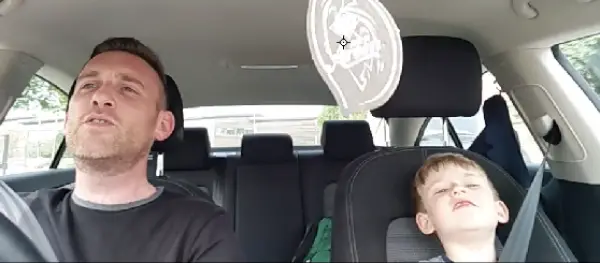 It's pretty obvious that both this father and his lovely son are used to having enjoyable time together. Once they get into the car, they turn the radio on and everything is ready for their performance. Their duetting is on point as the boy starts singing and welcomes daddy to join him.
The love between them is undeniable. We do hope they remain this close even after the boy grows older. Nothing's wrong with your dad being your best friend, that's for sure.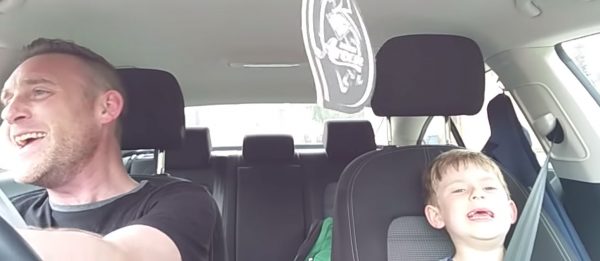 However, what caught the attention of most of the people who got to witness this very unique moment is the choice of song. Honestly, not many young children have ever heard of Frank Sinatra or Sammy Davis Jr. yet this boy knows every word of their legendary hit "Me and My Shadow."
Their vocals blends just perfectly. I do hope you are going to enjoy this video as much as I did.