Many people just love small houses. Those of us who find these types of houses very convenient pinpoint a lot of advantages of such houses. The possibility of relocating these houses is a huge advantage. Moreover, the idea of living a simple lifestyle is also present.
Small houses are really amazing. These tiny roofed spaces can provide a comfort equal to the comfort of the huge houses. It's unbelievable that with a careful planning, these houses can have all elements of the big mansions. You can have a bedroom, bathroom, kitchen and even storage room.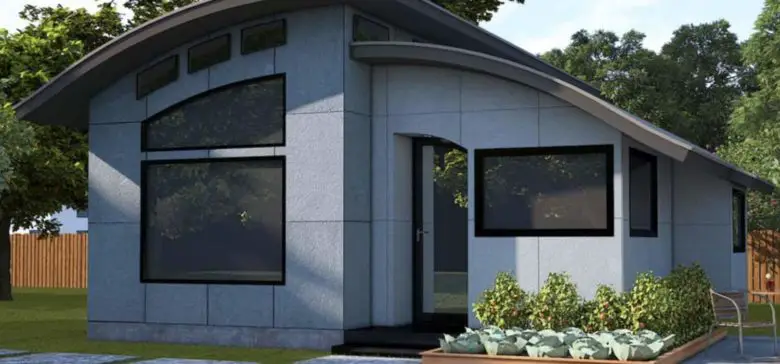 However, small houses are more convenient for small families, or couples. Having children and living in such houses may be a real challenge.
Usually families with children are into search of a bigger house with enough space for all family members. The notion of a family living into 400 sq foot house is usually unreal.
No matter how much we like to live green, all of us want to have enough space for comfortable and relaxing life.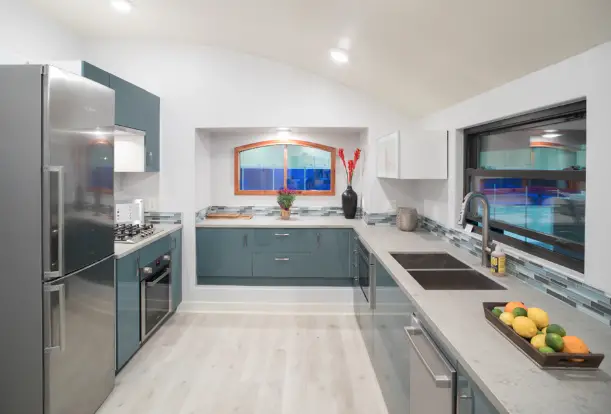 Fortunately, there is a solution for such kind of people. Having a small house and enough space. Meet the Flex House! A tiny house with lot of space!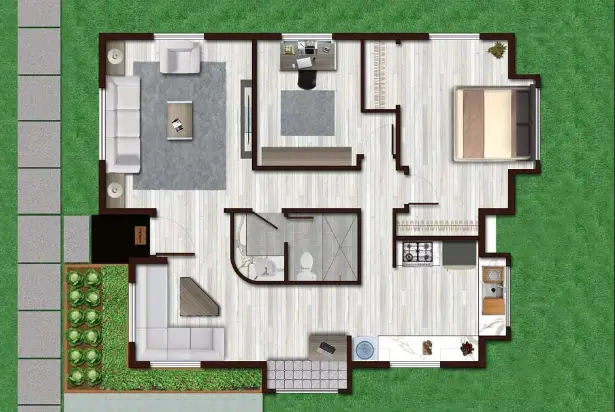 Flex House was introduced at the Consumer Electronics Show. The Green Builder Media and Shelter Dynamics presented this 760 sq foot house as a mansion in a small shelter terms. The Green Builder Media CEO, Sara Gutterman says:
"We live big here in America, but at the same time there's a growing awareness about resource conservation. What I like about the Flex House is we're not asking people to sacrifice; we're just asking people to not use any more room than they need."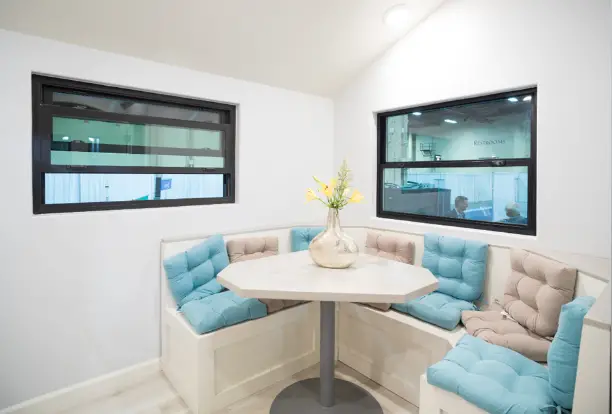 It turned out that the house provides a lot of space. The Flex House has got a fully equipped kitchen, including washer and dryer. Moreover, it has got a dining room, two bedrooms and an office. Of course, there is the bathroom and the living space. Everything planned within the 760 sq feet.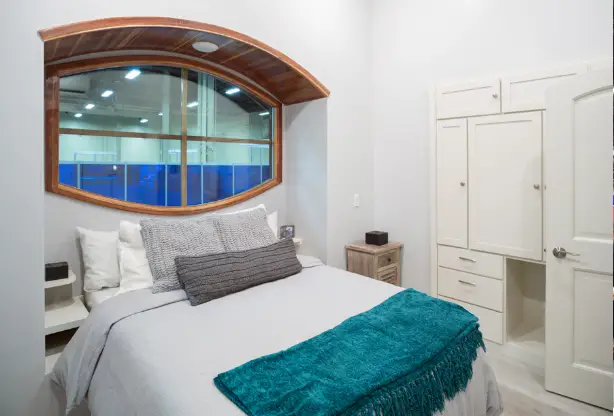 Since we are living in the period of smart technology, this house has got smart gadgets as well. The Flex House has got smart doorbell, smart lock and a smart thermostat. Very useful indeed!
The low-flow plumbing system and the electric vehicle charging station are one of the best features of the house. The future owners of these type of house will find the Jinko solar system particularly useful and economical.
Flex House basic model is $85,000. Once you purchase the house, it can be delivered to you in period of 8 to 12 weeks.
Great idea, right?