Little People, Big World has helped raise awareness about people with dwarfism and made many realize that those who have this condition are just regular people like you and I.
If you are a fan of the Roloff family, you know that things have changed drastically since the show first aired years ago. Today, Amy is married to Chris Marek, and the patriarch, Matt Roloff, is engaged to Caryn Chandler.
Recently, Matt opened up about a health scare he experienced when he went for his routine endoscopy but things turned complicated.
"Turns out i have some unexpected twists n turns leading down to the stomac(h). good news is …i didn't need the computer chip and monitor installed! scary news is more work to be done. worst news is i had to take a few days off working and lay low…," he wrote.
Without going into details of what "more work" might mean, he posted that he's "Back in action today!"
His fans were quick to wish him a speedy recovery. "Never a fun ride to the hospital to only stay there— You'll fly through the next visit though, too! Keep well buddy!" Another fan asked for further information: "Hey Matt, I wanted to thank you for sharing this and keeping us up-to-date and posted what's going on so you said you're back in action today does that mean you're all better? What exactly were you diagnosed with?"
A third said, "Thoughts to your kids, always stressful when your parent has complications like this. Hopefully this will help mend some bridges and extend some olive branches."
This comment referred to the feud between Matt and his son Zach that took place during season 22 of the show.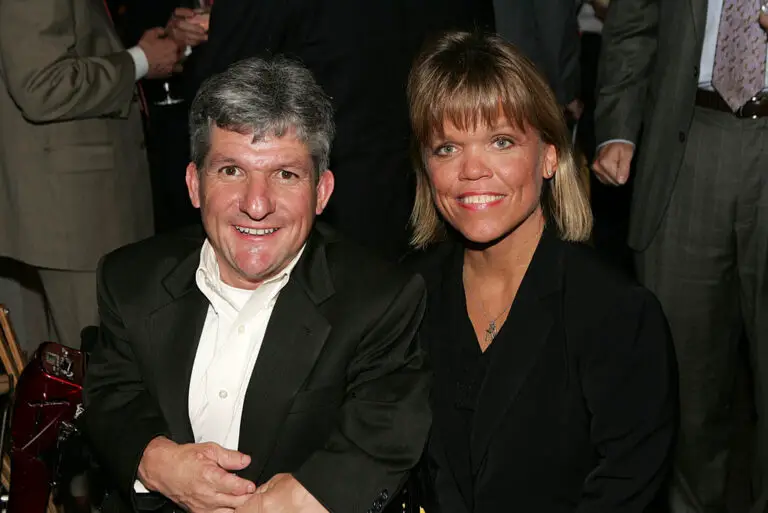 What happened was that Matt blindsided his son and made it impossible for him to buy the family farm, which angered many.
Seeing the comments fans posted online, Matt decided to share what he thought of those comments and wrote: "I caught up a bit on recent social media posts … it's very apparent that people are frustrated and angrier then normal. I understand. But getting on the internet and being a mean person is no way to live your life." He also posted a photo of him and Zach and his family.
In one of the episodes, Zach was heard saying how he was looking forward to raising his children on the farm. "…we want to be somewhere that we can see our family a long time and where we're at right now is not that place," he said.
Thankfully, it looked like the father and son managed to smooth things down between them thanks to Zach's young son, Josiah.
Wishing him a happy birthday, Matt wrote of his grandson, "What a whirlwind month. I can't believe April is already over. Life is wonderful but always moving sooo fast. Today we celebrated Josia's 1st birthday—- are you kidding me. Never mind April… where did the past year go??"
Then, on May 11, Matt shared yet another set of adorable photos. This time, of his children from the time they were still very young and wished his twin sons a very happy birthday. "Happy Birthday to my Twin boys @jeremyroloff and @zroloff07 I bet you don't remember your first mule ride off the farm down Groveland Road." Matt continued, "Zach having a ball. Jer thought he was driving in London (ie wrong side of the road). Happy birthday!!! Enjoy this trip down memory lane. I have so many fun clips to share."
However, as most of the comments underneath the photos were of well-wishers, there were also those who slammed Matt.
"So you make money off of your children in order to be on a show for the majority of their lives, cheat them out of their childhood dreams of staying on the farm, want them to pay a ridiculous price to even remain on the farm, cheat on your wife with an employee, build a new home with your new girlfriend on the farm and wanting to sell the home your kids grew up in. Solid dad lol." One user, defending Matt, added to the post, "Mind your business. What goes on is between him and his family." The user added, "Matt has done a lot of back breaking work and dedication on that farm before they had the show and whatever issues they had is none of your business."
We are glad Matt's health scare wasn't a serious one and we hope he and his children will continue getting along just like during the old good days.
Please SHARE this article with your family and friends on Facebook.
Bored Daddy
Love and Peace