Not all heroes wear capes, and brave Khyler Edman is just the perfect example of that. This incredibly devoted young man lost his life while protecting that of his little sister after an intruder entered their home carrying a gun.
When the man pointed the weapon to Khyler and the 5-year-old girl, Khyler tried defending them with a knife but sustained multiple gunshots and died in front of his sister's eyes.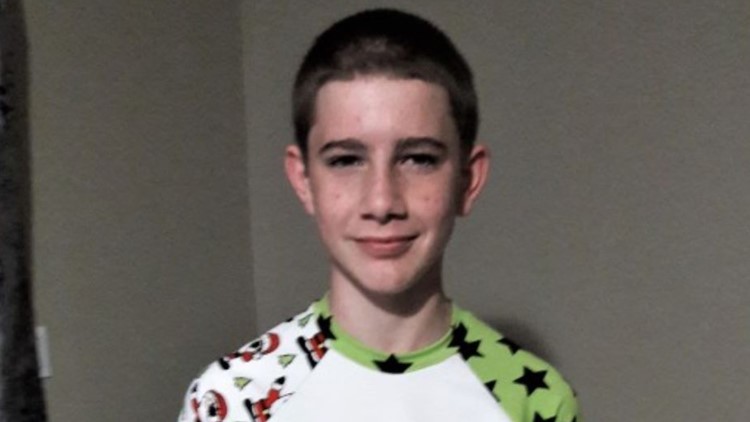 The intruder had broken into other people's homes before he killed Khyler and the police was investigating the armed robberies when they accidentally found the lifeless body of the teen. The killer was later identified as 27-year-old Ryan Cole. He had his victim's blood on his shirt when he got arrested.
Khyler's mom was devastated when she learned her son died in such a senseless attack and wrote on Facebook, "A piece of my heart will forever be missing!!"
In the meantime, the family set up a GoFundMe page, hoping Khyler would get the burial he deserved. "My son had a long life ahead of him, that was taken too soon," the mom said on the page. People from all over the country donated and over $87,000 was raised.
A representative of the school Khyler attended, Charlotte County Public Schools, told CNN, "Khyler laid his life down to save his baby sister and showed his community how much of a hero he was." The whole community paid tribute to the brave young man who stood for his sister and lost his life defending her. Over 100 people lit candles and sang "Amazing Grace" in Khyler's honor.
The killing took place in September of 2019, and Cole was charged with First Degree Burglary with Battery, Burglary of a Dwelling, and First Degree Murder in December.
In January of 2020, State Attorney Amira Fox announced they would be asking for a death penalty for Cole who had been arrested over 20 times for drug abuse and burglary prior to the murder of the teen. This all led to a proposal called "Khyler's Law" which asks repeat offenders to be given stronger sentences.
Our heart goes out to Khyler's family. He died a hero, may he rests in peace.