Some people dream of having a child their whole life but don't get to experience the joy of being parents, while others who are blessed with that gift refuse to take care of their bundles of joy and even dump them as a piece of furniture that has served its purpose. The latter definitely don't deserve to be called parents, but monsters.
A group of women from Curitiba, in the southern Brazilian state of Parana, were taking a walk when they heard strange noises coming from a bush. They were certain someone dumped newborn puppies there, but when they took a closer look, they were shocked to see two newborn babies.
The women called the police, and the twins, whose umbilical cords were still attached, were transferred to the nearest hospital. Tamara Ribeiro, one of the women who found the baby girls spoke to the Mirror and said, "I thought they were a dog and when I looked at them I realized they were two babies."
The girls were in a good condition but stayed at the hospital for some time just to get strong enough before being put up for adoption.
Tamara and her friends named the babies Eloa, which means "God," and Heloisa, which means "Warrior Woman," because as they said, the sweet newborns were real miracles who managed to survive even though they were less than a day old when they were cruelly abandoned.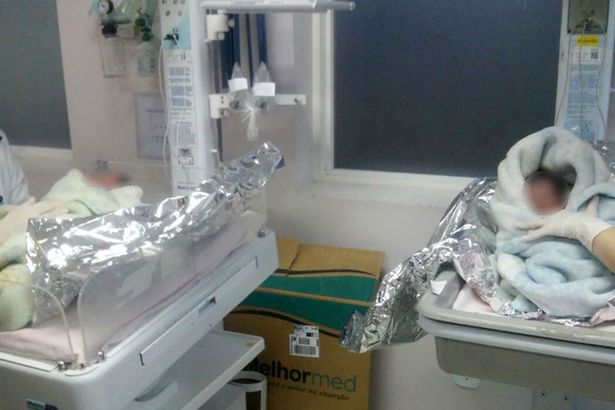 We are very thankful the cute babies were found just in time to be given a new lease on life and we hope they will have amazing lives in the future with families that will love them unconditionally.