The constant argument, even some would call debate about the controversy of teachers giving out homework has been ongoing for quite a long time now.
There are some that think it's not fair at all, giving more work to children to complete at home when they should be relaxing.
Whilst some others think it's completely essential to give this work to children, and that for the education of the child this extra work really solidifies their knowledge and it's essential to have it!
This might well be an argument that is not really gaining traction in a big way, but it has for sure started to gain new heights.
Another teacher has been fired because they did not give credits to students that did not finish a homework assignment they had been given.
According to the news channels Diana Tirado was fired and her contract terminated for not giving the kids 50% when they didn't finish a task she said they had to do.
Dianna said:
"Teaching is a calling for me."
When she began her teaching career and started teaching at West Gate in Port Saint Lucie last month, that what she believed.
She set the kids that were in her class project with an explorer notebook, many of the students did not submit the work.
It was a really hard lesson to learn, she describes it as the school's 'no zero policy' reflected in the student and parent handbook.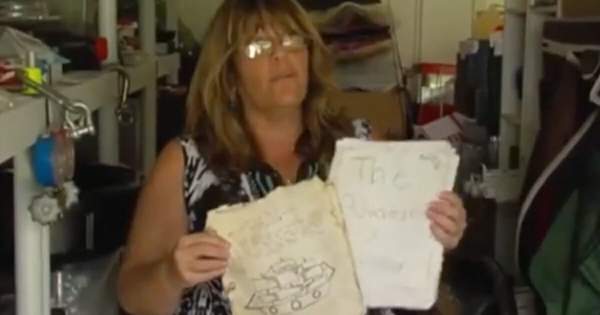 Dianna said:
"But what if they don't turn it in, and they say we'll give them a 50. Oh no we don't"
She was fired for this on 14 September, but still, there is no clause in the letter to say why because she is still in her probationary period of employment.
The very last day of school for her she wrote a message to all the students on her class whiteboard, this is what it said:
"Mrs. Tirado loves you and wishes you the best in life! I have been fired for refusing to give you a 50% for not handing anything in."
She also put the image on Facebook, where, unsurprisingly, it's been getting more and more traction as people start to react and with how many people consider it unfair dismissal!
Dianna said:
"I'm so upset because we have a nation of kids that are expecting to get paid and live their life just for showing up and it's not real"
It is definitely a case to be talked about and discussed, don't you agree?
Was the school right to fire her, was that the right message to send to students and the world?
We would love to know your opinion about it in the comments below…