Andrea West shared her life story with Love What Matters and she starts it be recalling her college years when she met her boyfriend and the two decided to move in together at Andrea's place in New Jersey. By October 2006, the couple was married and over a year later she was pregnant with their first child. The couple now had it all. They were head over heels for each other, had their own apartment, and now a baby was on the way.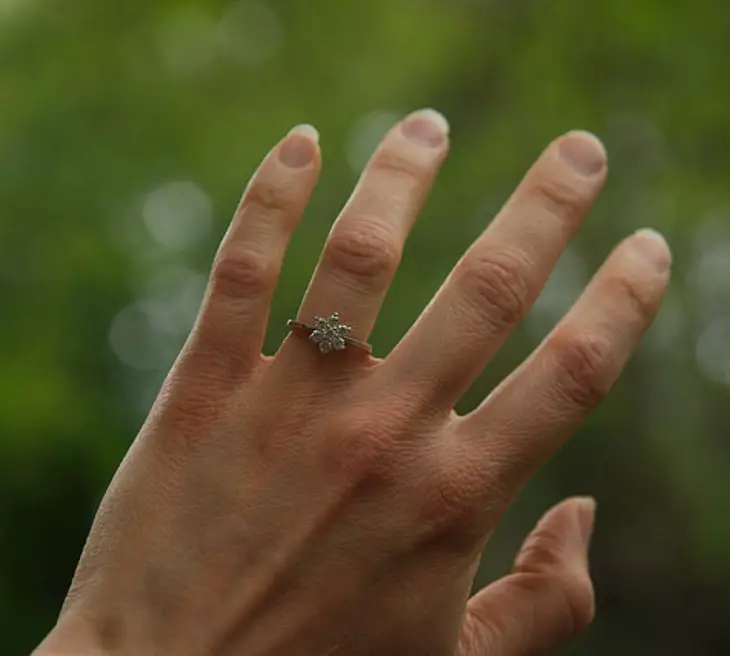 However, things didn't go as planned, and at 11 weeks into pregnancy she ended up in the hospital and suffered miscarriage. Andrea recalls how she felt regarding this tragic event.
"I was an absolute wreck. I didn't know what to do, who to talk to, what was appropriate to discuss, or who could help me. Little did I know that 1 in 4 women suffer the same and people just don't talk about it. I didn't know if I could ever deal with being pregnant again."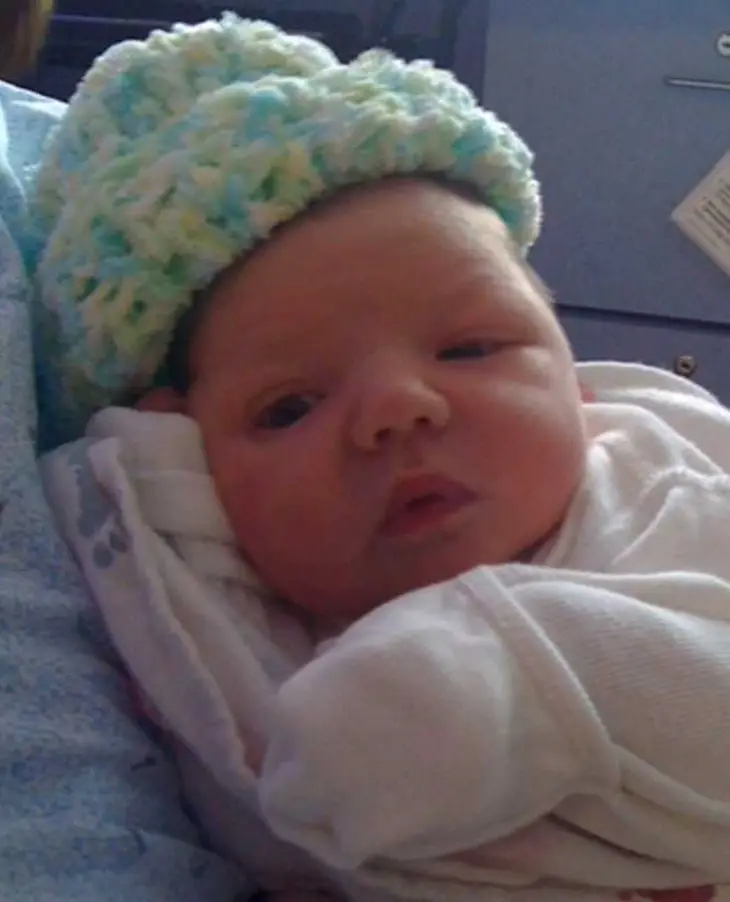 Andrea's anxiety was in full force and she believed she was the one responsible for the miscarriage, mainly because of her weight. Her supportive husband was by her side and he helped her work through her emotions, after which they found out she was pregnant again. But this time she did everything right.
"I didn't drink any diet soda (my life blood), didn't eat lunch meat, soft cheese, sushi … nothing on the 'naughty list.' I followed the blogs and community pages. I read the books and set up my nursery the 'right' way. When I found out I was having a boy, my heart grew 3 sizes. I have always had many guy friends and I couldn't wait to be a 'boy mom!'"
The due date was September 21 and that's when she started feeling contractions. When she got to the hospital the doctor told her she had hardly any amniotic fluid and that she had to deliver her baby until 9.30 p.m, otherwise they would have to perform C-section. But Andrea was determined to have the baby HER way, and she gave birth at 9.38 p.m that same night.
They decided to name their rainbow baby after her husband's college roommate Adam who died at the age of 21 from a brain tumor.
When the baby was born, the doctor didn't call Andrea's husband to cut the umbilical cord, but he was in a rush to do it himself, which made Andrea wonder if everything was ok with her child. And that's when she received the devastating news.
"'Honey, there is something wrong with Adam's leg.' I was exhausted, a bit delirious, and just wanted to hold my baby, but I will never forget my response. 'I'm sure it's just a bruise.' I gave birth in a teaching hospital and before I knew it at least 20 different people were in the room. Doctors, nurses, and students got to see my newborn baby before I got to really see him. They brought him over to me for a few minutes before whisking him off to the NICU. Then… everyone left."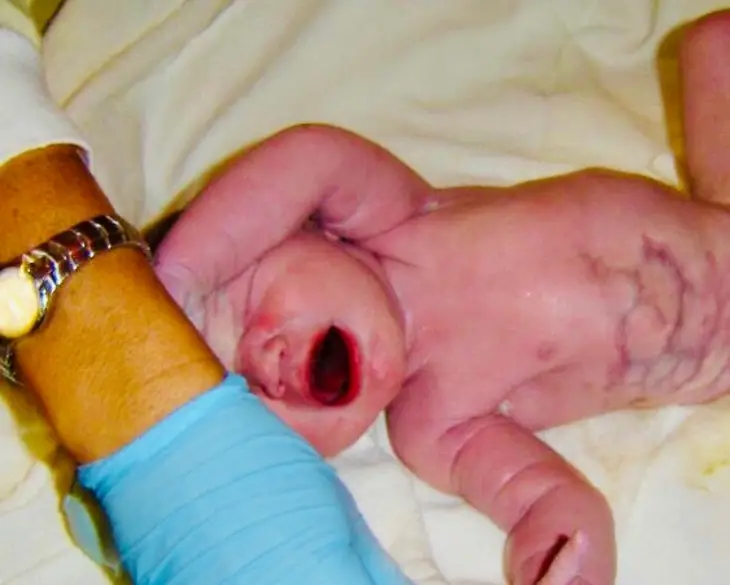 They all knew something was wrong with the baby, but no one had idea what it was. Andrea was left alone to wonder if things were going to be all right.
Part of the baby's abdomen and his whole leg were covered in black and purple markings. Eventually, the diagnosis was Cutis Marmorata Telangiectatica Congenita (CMTC), an extremely rare vascular malformation with less than 500 cases (at the time) ever reported in the world and she didn't know how to process that rarity.
In my mind, he was the most beautiful thing I had ever laid my eyes on. My rainbow baby. But, would he be OK? I was euphoric and crushed at the same time."
All sorts of tests were done to baby Adam during his stay at the hospital such as brain ultrasound, heart ultrasound, and many more, and he passed them all after which he was discharged from the hospital. They've visited other doctors eventually and had many appointments with dermatologist, geneticist, and orthopedist and the tests would always come back 'normal.' They were given a list of things to watch out.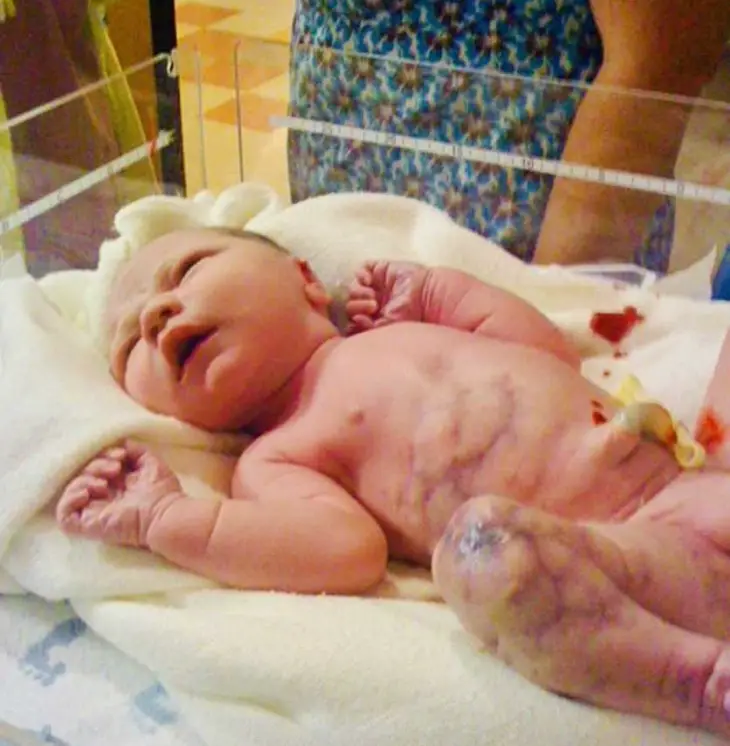 The family attended a conference at Washington D.C. where they met other families with children with the same condition as Adam. Andrea said they have educated many doctors about CMTC, and whenever they would hear someone saying "I've never heard of that" she'll answer back saying, "most people haven't."
The only concern the parents had was whether their son will fit in with the other kids, and they feared that they would treat him as different than the rest, but this boy is outgoing, he is involved in many sports, and has never let his difference keep him down.
What do you think ?
comments