No parent wants to see their child sick. But when it's the c-word, it's even more heartbreaking. However, life is not fair sometimes and these illnesses strike so hard that living is surviving one day at a time.
There's nothing like watching a child lose her hair. To hold your child's hand while he vomits from the chemotherapy coursing through his body that's trying to save his life.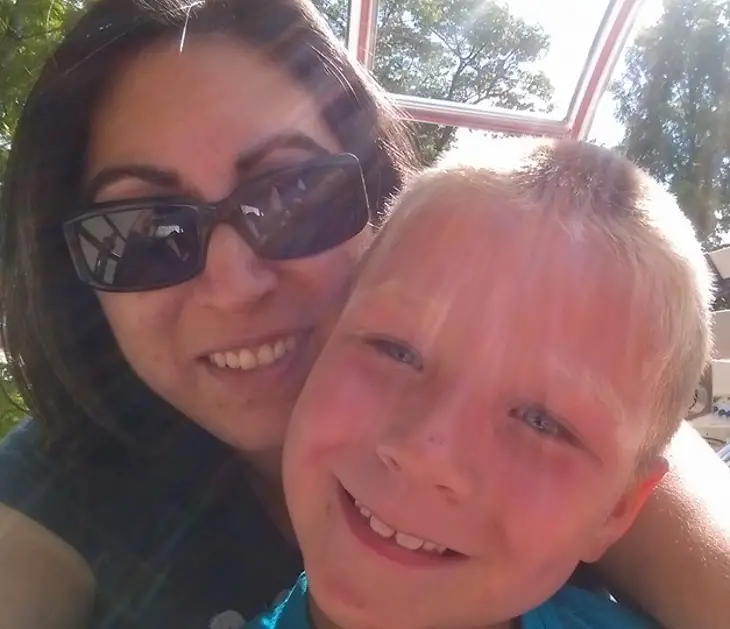 Then, there's processing the news that nothing else can be done. There are no more options to pursue.
How do you tell your child that?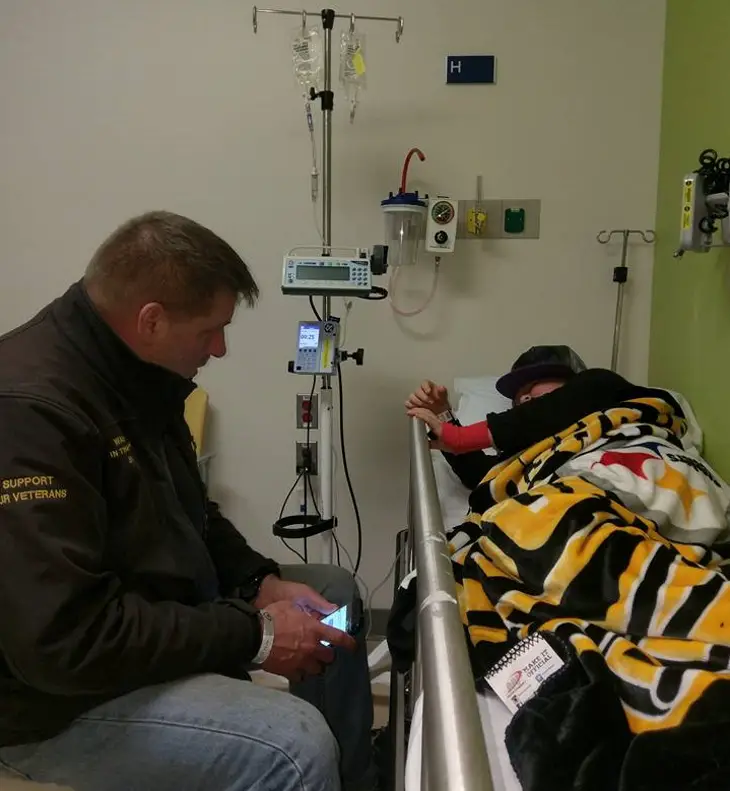 Dad Bill Kohler was a medic with the Armed Forces but found himself unable to help his own child. Ayden suffered from DIPG, or diffuse intrinsic pontine glioma, a rare cancer that affects the brain stem.
Ayden had not one, but two brain tumors. The perceptive little boy knew what that meant.
Bill tried enrolling Ayden into numerous clinical trials to try and battle the disease. But Ayden was rejected time after time.
So to make the rest of Ayden's days on earth memorable, he and Bill made a bucket list. They squeezed in as much fun as they possibly could.
They met WWE wrestling stars, FaceTimed celebrity chef Guy Fieri, went hunting and teamed up with the York Generals semi-professional football team for a fundraiser.
Even though Ayden was having a blast, there eventually came a time where he couldn't walk, eat or breathe well. That's when he said four heartbreaking words to Bill.
"Dad, I gotta quit."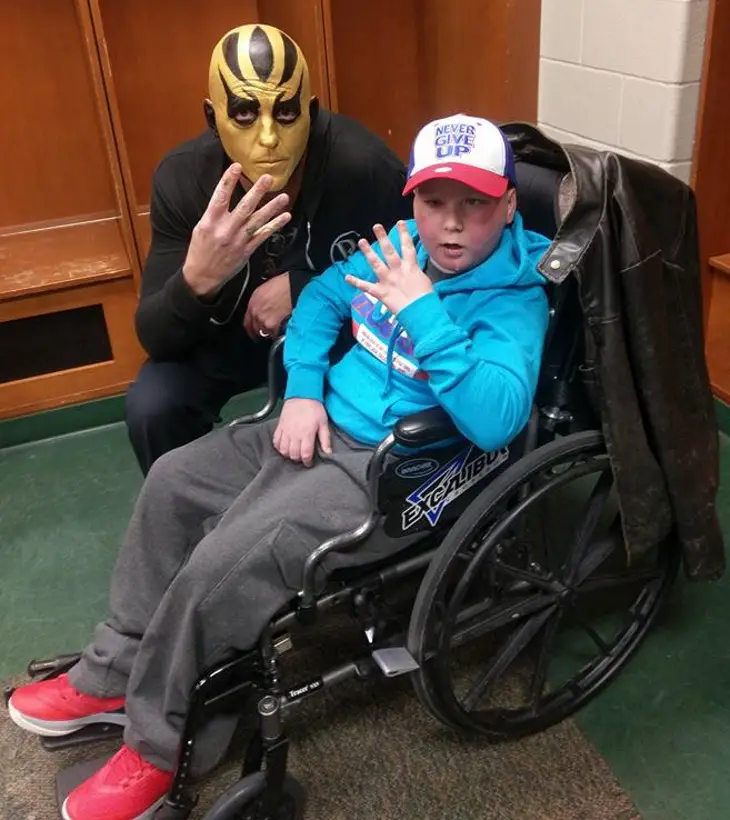 Being a soldier, Bill told him that when Ayden had reached the point where he had fought as hard as he could until there was no more fight left, it would be okay to quit. Ayden pushed on and made it seven months and seven days after his diagnosis, Bill told the York Daily Record.
The 10-year-old had one final request. Bill and mom Jennifer vowed to honor it.
"If people gather to remember me, I want them to dance, sing, and take group pictures. If anyone asks how I want to be remembered, please say happy, funny, athletic, wise, fighter, caring, and selfless."
In honor of Ayden's battle and his life, Bill continues to fight for a cure for the disease that stole his son's life all too soon. He and family members created the 4AydenStrong Foundation that helps other children battling cancer and assists their families when they're struggling to pay the bills.
He has been pushing lawmakers to fund research for pediatric cancer. Bill also answers phone calls in the middle of the night from frightened parents worried about their children, their future and everything in-between.
Bill helps keep these parents moving forward, no matter the outcome they've been told. This strong man has become the rock that strangers desperately need.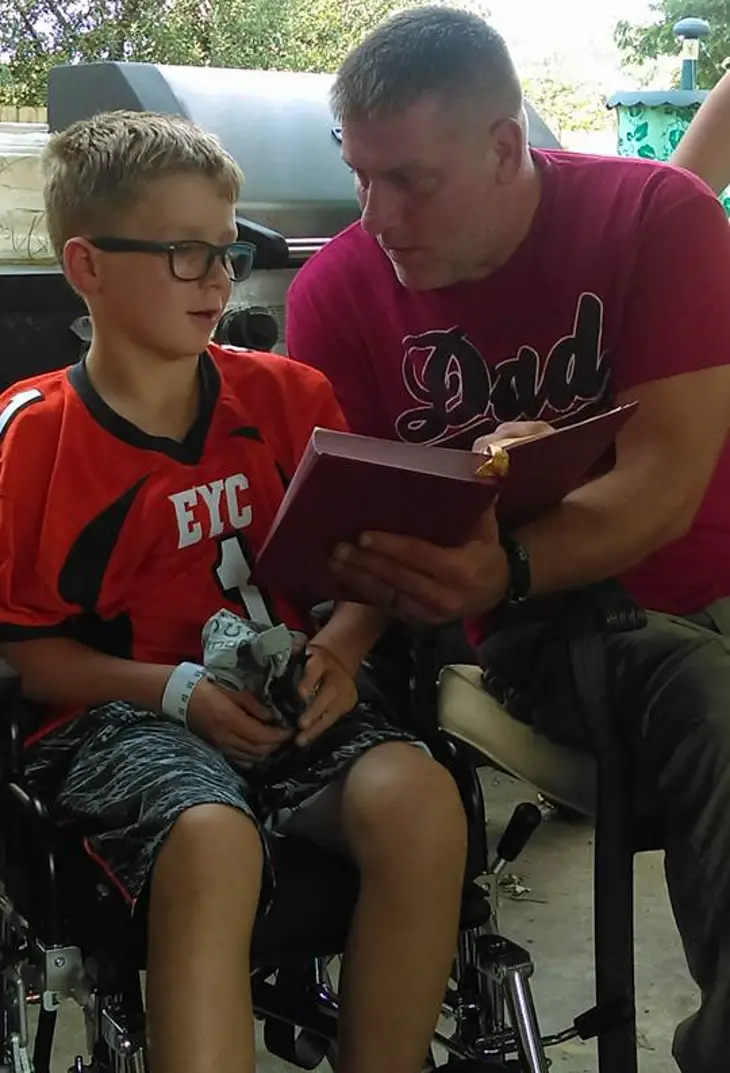 See just how strong Ayden was and learn how you can help.