Sammy Davis Jr. was a versatile singer, dancer, and actor who shone to glory in a much different America than that of today. Being a black man in what many considered a white world forced Davis to overcome numerous obstacles throughout his life. Despite that, he still remains one of the greatest entertainers of all time. What Davis had to offer the world brought him international acclaim and he was awarded a posthumous Grammy Lifetime Achievement Award in 2001.
Davis was born in Harlem, New York, in 1925 by vaudeville performer Sammy Davis Sr. and vaudeville dancer Elvera Sanchez, who separated when Davis was just three years old. With parents who made a living from dancing, it wasn't surprising he chose the same path and followed into their footsteps.
After the divorce, Davis lived with his dad and the two were touring around, with the public falling in love with then very young Davis who debuted by the name "Baby Sammy." Soon after he experienced the world of entertainment, little Davis became part of the Will Mastin Trio consisting of him, his dad and 'uncle' Will Mastin.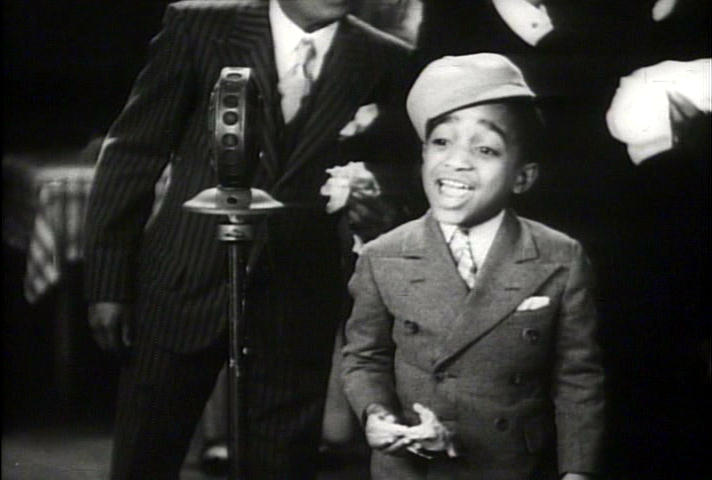 Until he reached 18, Davis didn't really experience any racism as his dad and Will did their best to protect him from the racist comments and people. But then, when the war started, Davis became part of the Army's Special Services branch, which provided entertainment for the troops. Those years were filled with horror for young Davis. He was ridiculed by the soldiers because of his skin color. In his autobiography, Sammy: An Autobiography: with Material Newly Revised from Yes I Can and Why Me? he recalled how he was treated with disrespect. In one occasion, soldiers broke his nose and even painted him in white color.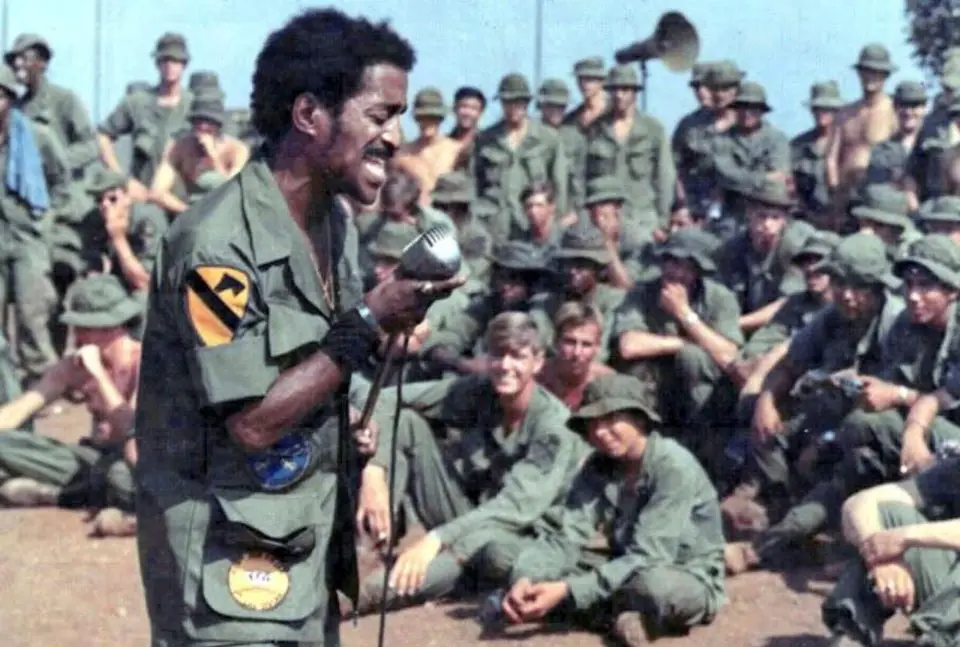 "Overnight the world looked different. It wasn't one color any more. I could see the protection I'd gotten all my life from my father and Will. I appreciated their loving hope that I'd never need to know about prejudice and hate, but they were wrong. It was as if I'd walked through a swinging door for 18 years, a door which they had always secretly held open," he wrote.
At that time, there was this sergeant Williams who stood by Davis' side and taught him to use his talent and powerful vocal in the fight against those who disrespected him for who he was. "My talent was the weapon, the power, the way for me to fight. It was the one way I might hope to affect a man's thinking," Davis later said.
After the war was over, Davis turned to the Will Mastin Trio again which opened for Frank Sinatra at the Capitol Theater in New York. This performance would change the life of Davis forever as he would become a member of the famous The Rat Pack, a club of entertainers led by Sinatra.
Apparently, Sinatra was stunned by Davis' talent and the two became best friends eventually, with Sinatra always sticking to Davis' side and standing for him whenever Davis experienced racism. According to Davis, Sinatra would refuse to sleep in hotels where Davis wasn't welcome because of his skin color and he would tear up contracts if Davis wasn't allowed on stage.
"With all the racial tension I endured, I never turned around and hated right back," Davis once said. "There was always some white guy like Sergeant Williams or Frank Sinatra, who helped me back up."
Besides his huge success, Davis' life was always followed by controversies. From converting to Judaism, to marrying the Swedish-born white actress May Britt, the singer of all-time hits "What Kind of Fool Am I?," "Candy Man," "Mr. Bojangles" and "I've Gotta Be Me," had to overcome a number of obstacles. In 1954, Davis was involved in a car crash where he lost his eye. He also underwent a hip replacement surgery which prevented him from dancing on stage.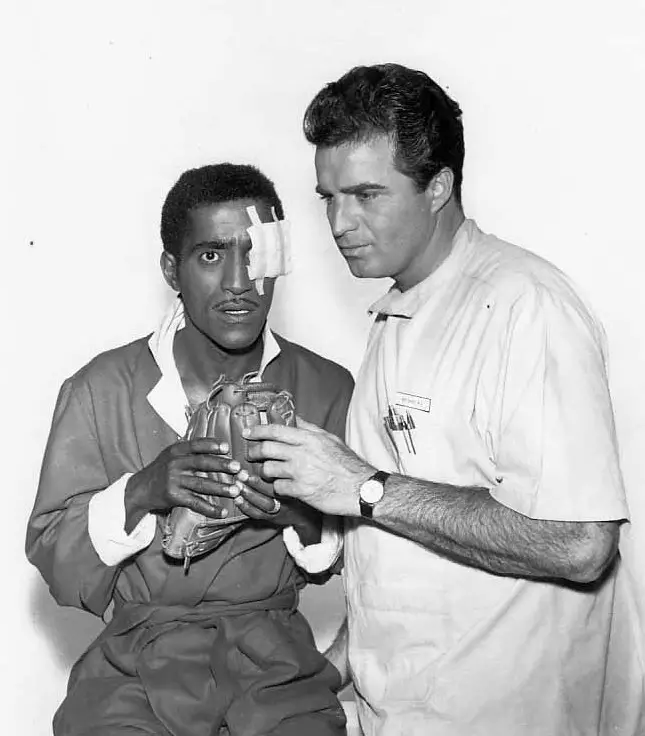 His interracial marriage wasn't embraced by the wide public who believed back then that a black man wasn't worth marrying a white girl. As a result, Davis' performance at the President Kennedy's inauguration was canceled as it was believed it would ruin the ball. This incident was later confirmed to be true by Davis' daughter Tracy who published a book about her father. The book is based on conversations the father and the daughter had over the years. "He wanted me to keep it going. He wanted people to know his music and what he stood for and what he did and what kind of person he was. And I think he knew intuitively that I was the one to do it," she later told CBC.
Tracy was Davis' only biological child, but he had three adopted sons as well.
Davis died of throat cancer on May 16th, 1990 at 64. He refused to have a surgery because he wanted his voice to remain intact. Instead, he had undergone a number of chemotherapy treatments but the cigarettes that he enjoyed smoking, the alcohol, and the drugs took their toll. When he passed away, the city of Las Vegas turned off all its neon lights on the strip in his honor.
Davis will always be remembered as "Mr Show Business" and "the greatest entertainer ever to grace a stage in these United States," and most of all, as someone who dedicated his life to make people happy and fight racism the best he could. Rest in peace, Sammy Davis Jr., you are a legend.