Some people are lucky to be gifted with special skills. We know of very famous singers, actors, or maybe football players, who are the best at what they do, and they do it with ease. Sometimes, watching them singing, or playing, makes us believe we can rock it as well, but as soon as we try we figure out it requires a lot of practice to master it, or simply a raw God-given talent. 
It's always a pleasure to learn how these people are getting a chance in life to make an impression, either by attending some talent shows, or casually showing off at the local Costco store. Yes, you've heard that right.
One such case is when a customer and a salesman sat down on the piano for an amazing duet of "Someone Like You."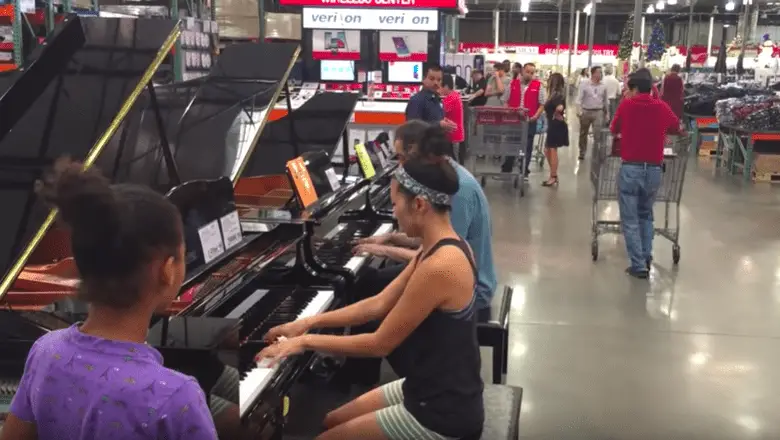 Once they started playing, many of the customers approached and were wowed by what they were seeing and hearing. Luckily, someone though of capturing this adorable duet on video so that we can enjoy it too. They sound so good that a father and a son could be spotted dancing in the background.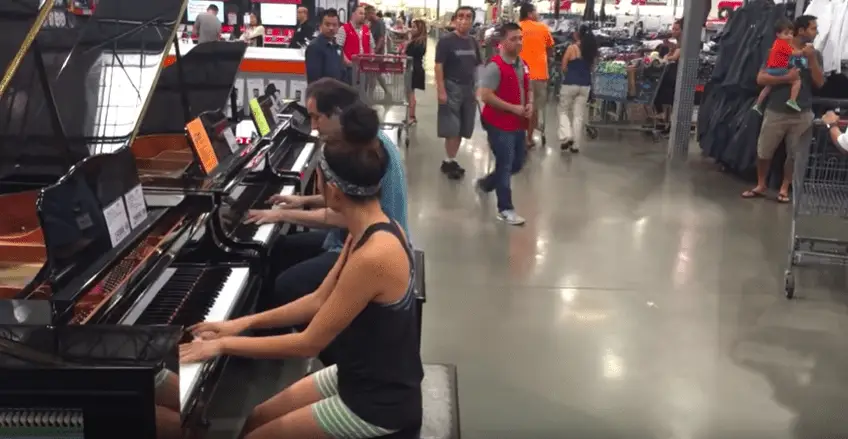 The video was initially posted on YouTube a couple of years ago, but it's so captivating that it vent viral again. Well, it's not everyday that we witness a live piano concert at a store. People from all around the world are adding comments with words of praise. Although some kids could be heard playing on other pianos, it doesn't make the whole experience less magical.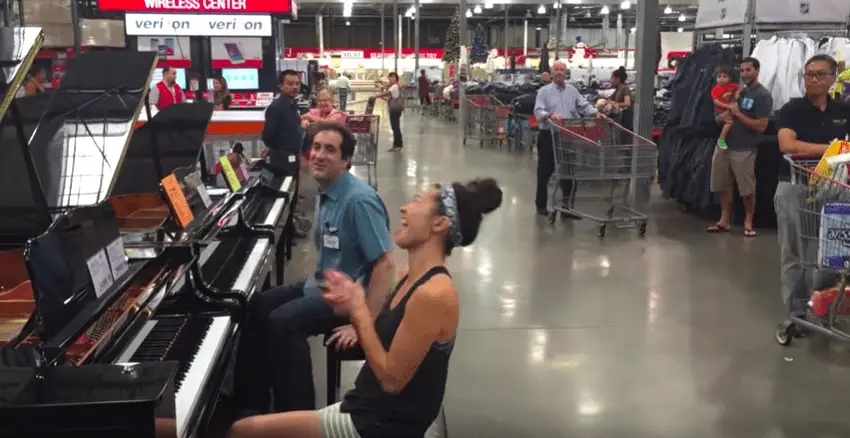 The girl from the video says how this was one of the best days of her life. She even made some more videos of playing the piano after a huge number of people witnessed her talent. 
Costco seem to be the place of inspiration, because this wasn't the first time someone to be spotted playing the piano there. The video shows a young boy playing a song from memory, and it's amazing.
The boy's performance has been seen more than two million times and people sometimes joke how this store might be the perfect place to be noticed and become a star. But it looks like these talent discovering situations can be seen in other similar places where lots of people go in and out, such as Wal-Mart. Maybe you remember young Mason Ramsey who was seen yodeling at one of these stores. 
He became so famous that even Ellen hosted him in one of her shows.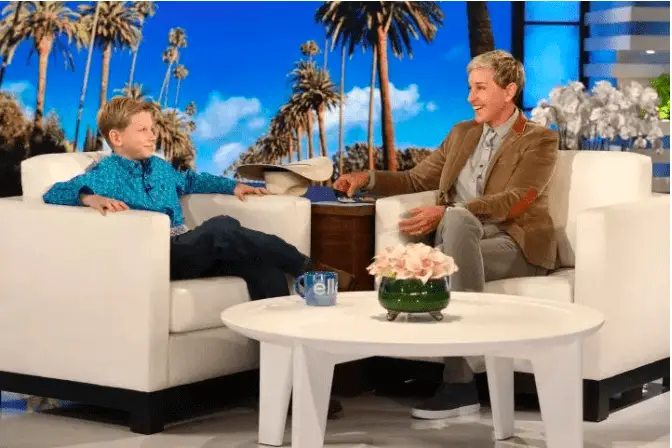 There is another similar story coming from Paris. This didn't happen at any store but a real magic unfolded in front of the eyes of the passersby when a random stranger approached the man playing and asks to join in. The final result is so good that it's a must watch. 
Then there is this random guy who masters Jerry Lewis' "Whole Lotta Shaking Going On" at a hardware store. 
I wish I have the chance to stumble upon a performance of this kind while doing my groceries. I guess it's sort of amazing to witness someone unfolding their talent right in front of you. 
I hope this article and all these stories will inspire you to show your skills, of course if you have them!
Please SHARE this with your friends and family.