A really heartwarming and lovely moment was captured in this video, at dinner in a place called Racine in Wisconsin. This US veteran had a really wired moment chatting with the waiter!
The Guy had assumed that the waiter was just a waiter, of course, who wouldn't right?
You can see in the video that the 90-year-old guy, a veteran from World War II is sat down to have breakfast with his family…
The waiter walks over to them and serves them coffee, then he begins talking to him.
After he has noted what he wants to eat and drink, the apparent waiter says to him:
"Well, you got room for one more?"
A pretty odd question to ask a stranger, don't you think?
the veteran replies:
"I'll let you know"
Then the waiter asks:
"You don't recognize me?"
The veteran exclaims, of course, says:
"No… I'm legally blind!"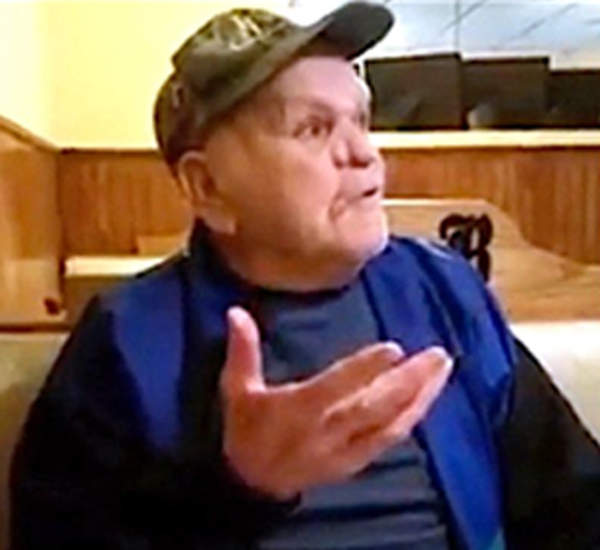 He really doesn't twig that the waiter is really not the waiter at all, it's his grandson and he hasn't seen the boy for months!
The young man said:
"My whole life I've been extremely close with my grandpa, as he is the only male role model that I've had"
The young man then goes on to say that he moved from Wisconsin to Florida and had not been able to see his grandpa in months, so he flew up to give him the surprise of his life!
The message seems to take a little while to sink in though …
Watch the really awesome moment, and please SHARE with friends and family!