Barron Trump, the youngest child of business mogul and former president of the United States, Donald Trump, has always led a quiet life. Unlike his father, who is constantly present in the media, Barron tends to stay out of the spotlight, a trait he apparently inherited from his mother Melania.
The American people have long anticipated Donald Trump's decision regarding the 2024 presidential elections, and he has finally spoken out of his plans.
He held a press conference at his Mar-a-Lago resort in Florida and announced his candidacy.
"In order to make America great and glorious again, I am tonight announcing my candidacy for president of the United States.
"Two years ago, we were a great nation, and soon, we will be a great nation again. This will not be my campaign, this will be our campaign, all, together."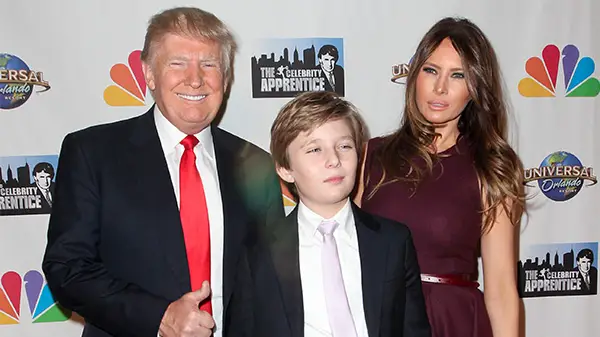 Trump claimed, "I have no doubt that by 2024, it will sadly be much worse, and they will see clearly what has happened and is happening to our country – and the voting will be much different."
And as he is very enthusiastic about his campaign and is looking forward to its start, his wife Melania doesn't seem to be as excited. On the contrary, sources close to the family claim that she doesn't plan on getting involved into politics and is not happy with her husband's decision. Apparently, she was looking forward to leaving the White House as she opts to have a quiet life out of the watchful eyes of the public and the media.
The public believed Barron loved the same. He has never exposed himself, but now that his father would be running for president again, 16-year-old Barron's media exposure seems to be making a very definite switch of late.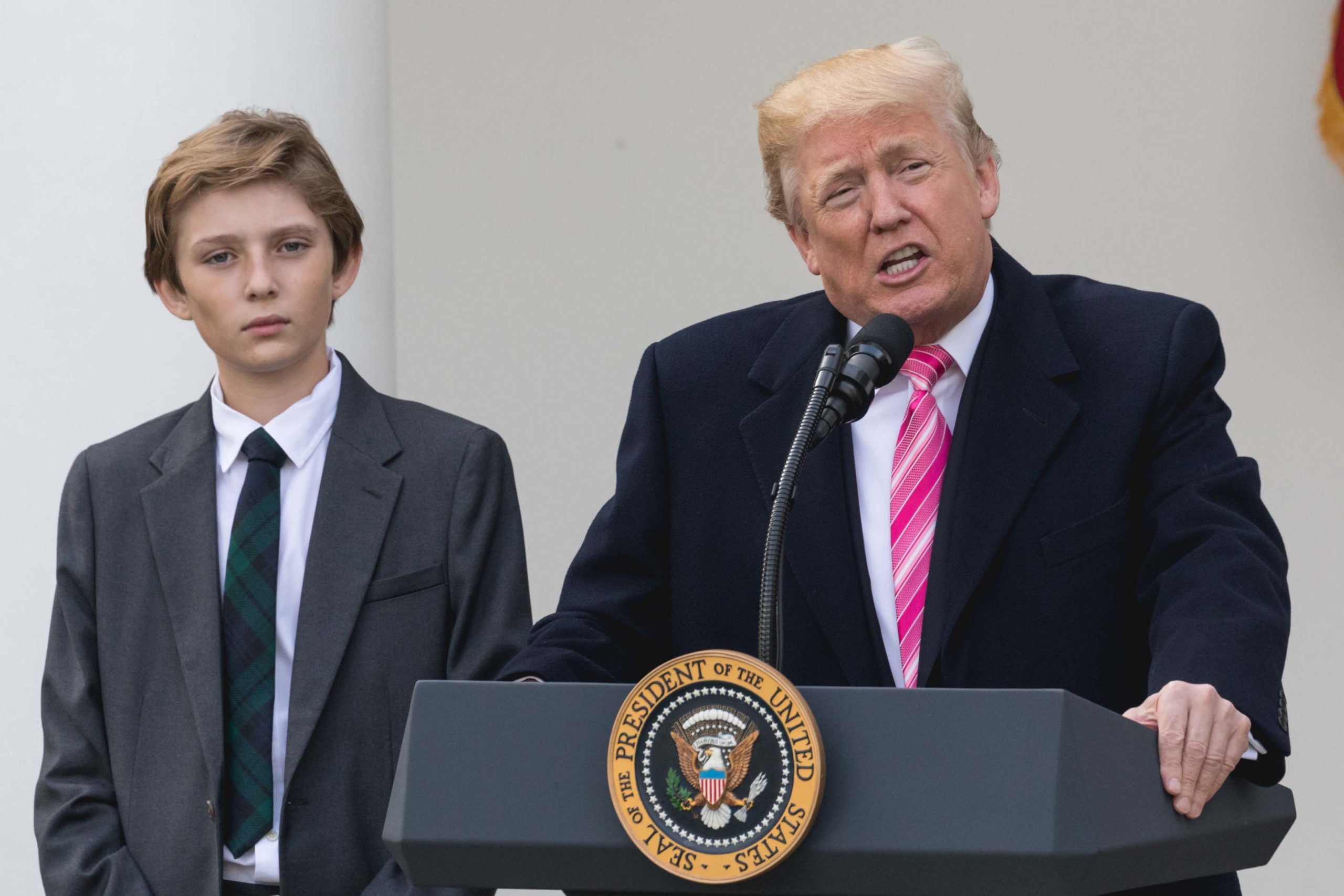 During the press conference, which Ivanka Trump missed, Barron could be seen standing right by his dad's side.
What many noticed is that Barron didn't stop growing from the last time he was spotted out in public, including Ivana Trump's funeral which he attended together with his parents.
Last year, Donald Trump, who stands at "only" 6 feet 3, actually spoke of his son's height.
"Barron is 6-foot-7, can you believe it? And he's 15," Trump said.told NY Post.
"Eric is short — he's only 6-foot-6."
In one clip from Trump's press conference, panning across an entire room of people, the president's son could clearly be seen in the background, dwarfing all others.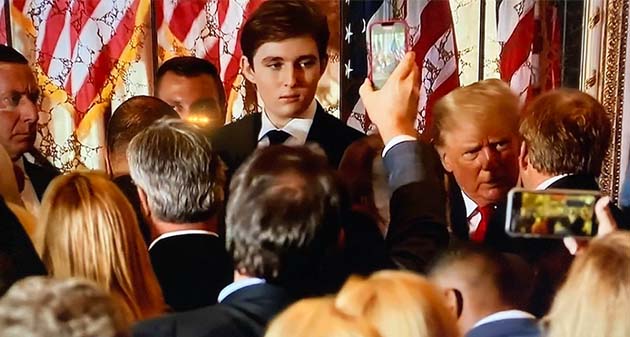 It appears that Barron, although the youngest of Donald's children, is very capable of sharing his opinion regarding his dad's decisions and choices. When Trump and now-president Biden got involved into a heated debate before the elections in 2020, Trump interrupted Biden around 128 times and was scolded off for his behavior not only by Chris Wallace who led the debate, but from Barron as well.
Trump even admitted back then that his son thought he was too harsh on Biden, stating that he "caught wind" of some of the negative feedback.
"People thought I was too belligerent," Trump told Daily Mail.
"I will say my own son Barron said, 'Dad, you were too tough. You didn't have to keep interrupting him.'"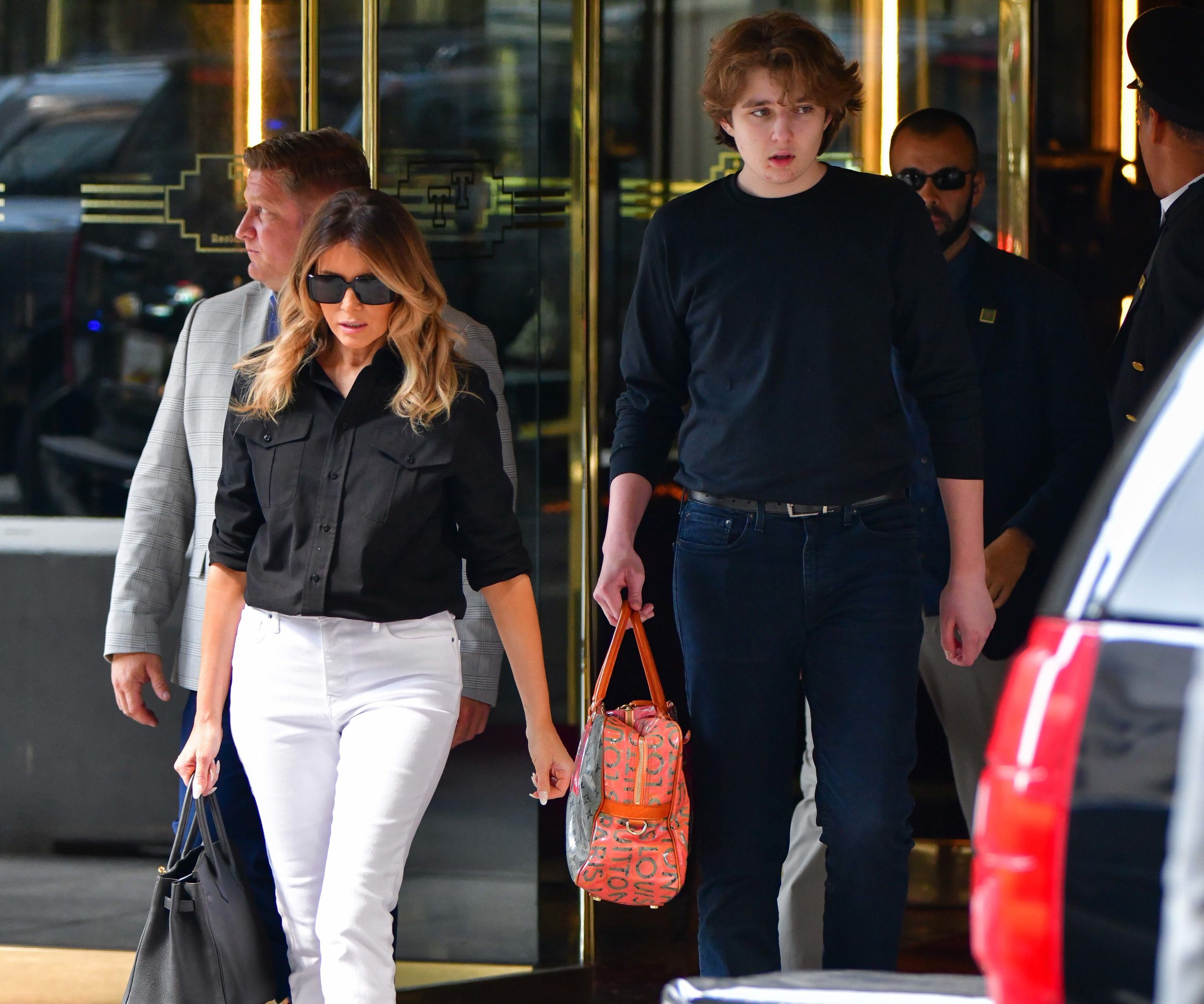 However, as Melania doesn't seem to be happy becoming First Lady again, we are yet to see whether Barron will join his father on his run toward the White House in 2024.
Please SHARE this story with your family and friends on Facebook.
Bored Daddy
Love and Peace