Queen Elizabeth, the longest-reigning monarch, has had quite a turbulent year.
Back in 2020, her grandson, Prince Harry, and his wife, Meghan Markle, stepped down from their royal duties and caused quite a stir. Few eyebrows were raised as all eyes were on the Royal Family. Reports claimed that Prince Charles was the one least happy with the decision by the Sussexes to leave Britain and settle in California.
The Queen herself wasn't glad either, but she received the news with dignity, pretty much as always, and issued a statement which read that Harry and Meghan will always be much loved members of the family.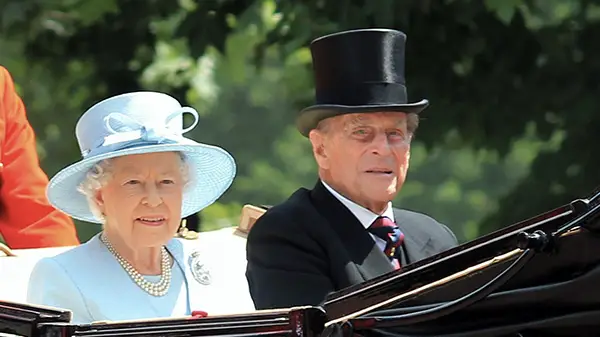 And as everyone believed the family solved the issues that arose from the "departure," Harry and Meghan went on to give the infamous Oprah interview. They came forward with a number of allegations, including that a senior royal was concerned about how dark the color of then unborn Archie would be. The Firm didn't answer to the allegations, except for Prince William who said during an occasion that they are not a racist family.
Further, Meghan claimed she was rejected help when she spoke up of her mental struggles and Harry said his father and brother were "trapped" in the system but were not aware of that.
Prince Harry: "I want to break cycle of pain for my children" https://t.co/VxobhP4JTW

— BBC News (UK) (@BBCNews) May 14, 2021
In April, the Queen faced a huge tragedy. Her beloved husband, Prince Philip, passed away. She always spoke of him as of her "strength and stay."
"It is with deep sorrow that Her Majesty The Queen has announced the death of her beloved husband, His Royal Highness The Prince Philip, Duke of Edinburgh," the Royal Family tweeted.
His Royal Highness passed away peacefully this morning at Windsor Castle."
The funeral was watched by 13 million people in the U.K.
Queen Elizabeth II bids farewell to her late husband, Prince Philip, at a royal funeral restricted by coronavirus rules — in pictures https://t.co/nHUf8lZ27W pic.twitter.com/Q5cbqP5Tqp

— Al Jazeera English (@AJEnglish) April 18, 2021
Now, reports are that the Queen, who is now 95, has been given some news that made her upset. Namely, her doctors advised her to lower her alcohol intake, according to Vanity Fair.
A source told the magazine, "The Queen has been told to give up her evening drink which is usually a martini.
"It's not really a big deal for her, she is not a big drinker but it seems a trifle unfair that at this stage in her life she's having to give up one of very few pleasures."
The source added, "The alcohol has gone, her doctors want to make sure she is as fit and healthy as possible."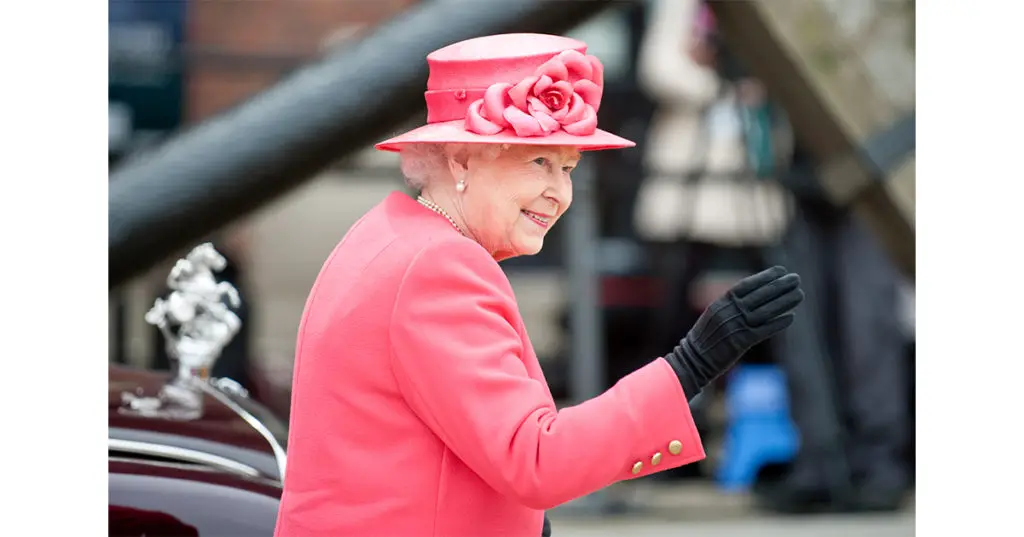 Apparently, the Queen, same as her son, enjoys dry martini every now and then. She also loves to have a glass of wine during lunch occasionally and a glass of champagne shortly before bed.
The Palace revealed that Queen Elizabeth has quite a tight schedule up until Christmas and next year's focus will center largely around her Platinum Jubilee celebrations.
Recently, she has been seen using a cane, which of course doesn't come as a surprise considering her age.