Being a royal means building bridges with other royals from different countries in the world, and as it looks like, the Prince and Princess of Wales are in fact very close friends with other people of their kind.
Among the rest, Prince William developed a bond with Crown Prince Hussein of Jordan who married wife Saudi Rajwa al-Seif this months. As expected, William and Kate were in attendance. The ceremony took place at the Zahran Palace in Amman, Jordan, and among the rest of the guests were Princess Eugene and members of the monarchies from Japan, Belgium, the Netherlands, Sweden, Norway, and Denmark.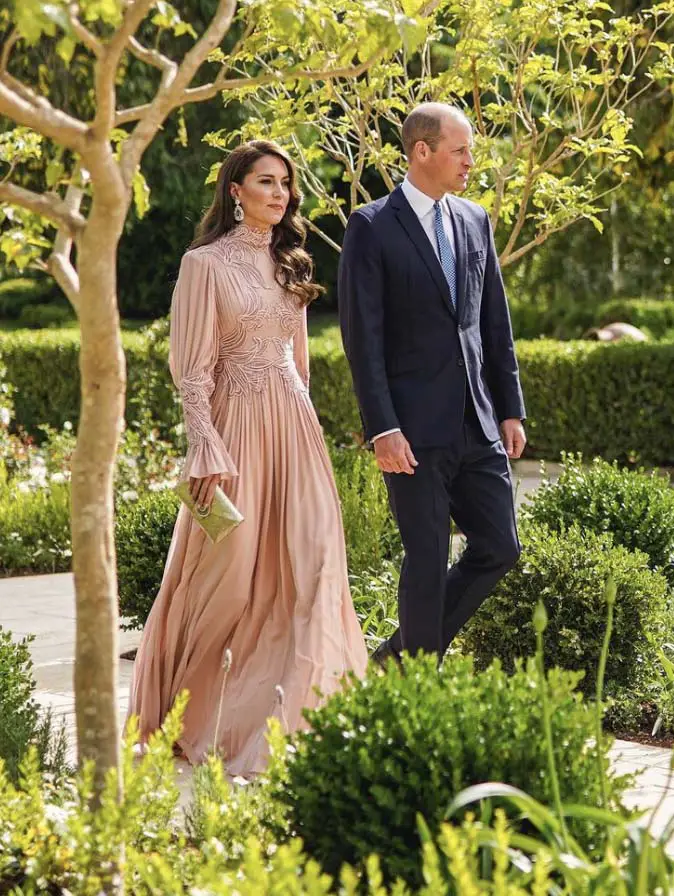 During William's official tour in the middle east in 2018, he visited Jordan where he met the Crown Prince Hussein. The two developed a special bond and remained very good friends. As per The Mirror, William was welcomed with open arms and spent time with Hussein at his residence at King Abdullah's palace, Beit al Urdun, watching a football match.
What's most, Kate Middleton once resided in Jordan when she was just a child after her dad Michael, who was a flight dispatcher for British Airways, was sent to work there. Kate was enrolled at an English-language nursery, meeting new friends from all over the world, including Japan, America, India, and, of course, Jordan.
Recalling those times, Sahera al Nabulsi, the founder of the Assahera Nursery which Kate attended as a child, said in a 2011 interview for The National, "The morning routine was to have all the children sitting in a circle where they would all sing Incy Wincy Spider, both in English and Arabic.
"We would read one verse from the Quran to improve the children's Arabic and tell stories about the Prophet's companions, like Omar Bin Khattab. The idea was to reinforce concepts such as respect and love."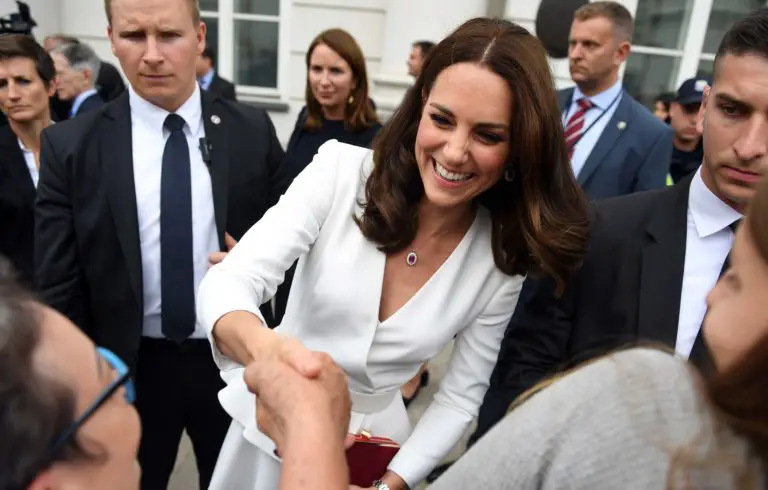 Hanna Hashweh, chief executive of the Hashweh Corporation travel agency in Amman, remembers spending time with the Middleton family and said Kate was a lovely child who was never late.
"They lived in a two-story rented villa, close to a park and the nursery where Kate went. I remember she was a very beautiful little girl," she told The National. "Kate's father used to pick her up sometimes in his work uniform and the kids used to get very excited and run to see him. But most of the time the mother picked her up. She was always on time."
Their stay in Jordan wasn't a long one as the family returned to Berkshire in September 1986.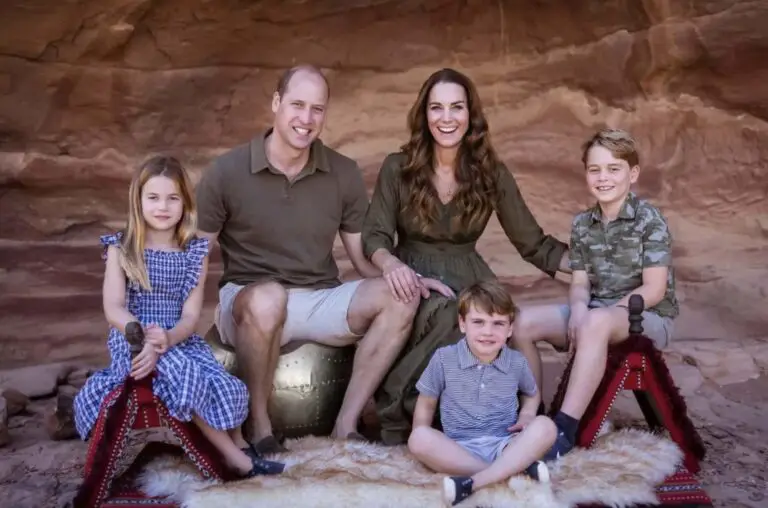 The British royal family visited Jordan in 2021 when they took the famous family Christmas portrait. They posed at the legendary city of Petra, Jordan, which is on UNESCO's World Heritage list and named one of the "New Seven Wonders of the World."
On the wedding day of the Prince of Jordan, Kate wore a beautiful pink dress by the Lebanese designer Elie Saab and the bride wore a wedding gown by the same designer. The newlyweds paid tribute to William's grandmother, late Queen Elizabeth II when they left the wedding for the reception in a 1984 Range Rover, specially customized for the queen's visit to Jordan in 1984.
The day seemed to be an impeccable one, but something happened that caught the attention of many who branded William 'rude.' Namely, he greeted the bride and when Kate did the same she took some time to chat to her, William urged her to be quick by saying, "chop, chop."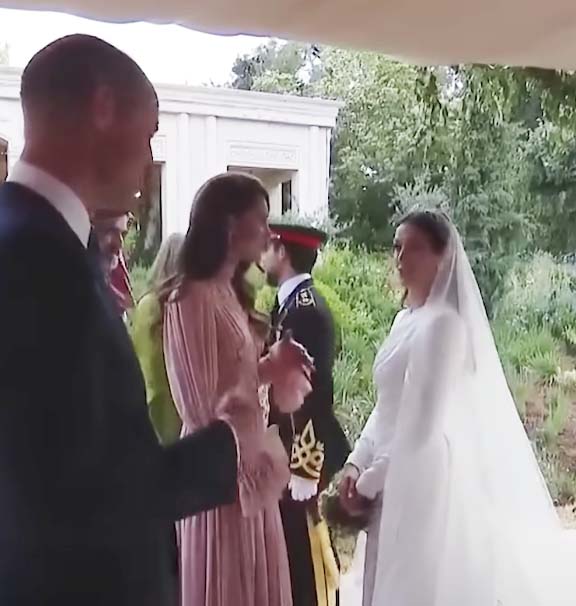 Body language expert Judy James said this wasn't one of William's "finest moments when it comes to ether body language or words."
"While he has clearly moved on from the meet and greet with the bride and groom, Kate stands talking to the bride in an animated and very friendly way," James said. "She is not causing a 'log jam' [by] holding up the queue and the next guests are still talking to the groom, so there appears to be no logical reason for William to hurry his wife along, especially as she only adds a few seconds to the conversation."
James praised Kate for ignoring her husband's rude words but added that "It has to be said that his behavior is overly dominant here, with his critical parent behavior putting her firmly in the implied role of naughty child."
"He could have walked back to stand beside his wife and used a subtle tie sign, like a small pat of the waist or back," she suggested. "Most couples have subtle rituals that they use to communicate silently in public that don't entail any obvious impatience, and the Waleses are normally very adept at these techniques."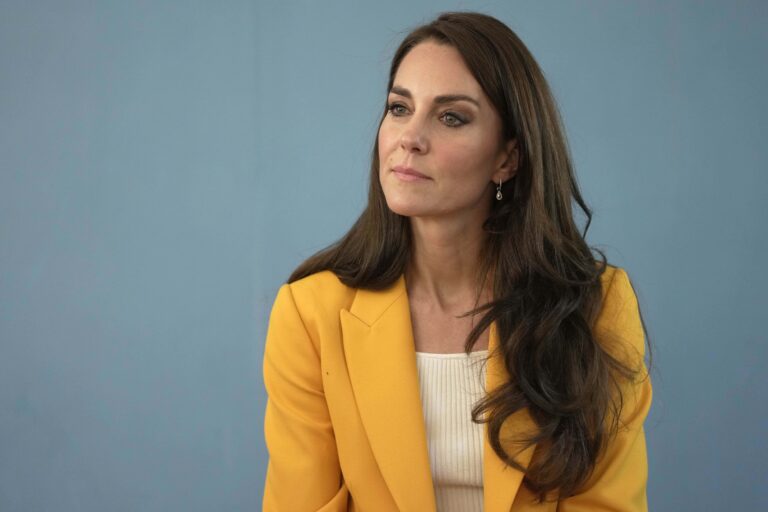 Expert Rachel Burchfield on the other hand said William wasn't disrespectful at all.
"Husbands, do not do this, don't do this. William told Kate to 'chop chop' as she spoke to the bride," she said during an appearance on the Podcast Royal. "First of all William, you were talking to the bride forever, dude, and then Kate gets up there and she's talking to her for like no time at all and then he/'s like chop, chop — no!"
"I know he wasn't doing it to be disrespectful, I don't think so," she added. "But you can kind of sense Kate's tension as they were walking off, or at least I could."
What are your thoughts on this? Do you believe William's choice of words was inappropriate?
Please SHARE this article with your family and friends on Facebook.
Bored Daddy
Love and Peace