Two police officers went to investigate an abandoned house over in Milwaukee, but they really weren't sure what they would encounter when they got there. They found a two-year-old toddler in the house!
They really tried to make her feel super safe and secure, after all, they are both dads too! 
Officers Dan Resnick and Vin Paolo responded to the call where a pregnant woman, with her toddler, who was living in an empty and boarded up two-story house. The House was on 29th Street near West Locust Street in Milwaukee, Wisconsin.
On entry into the house they saw a pregnant woman, she looked young, squatting inside, she said that she had lost her job and she had nowhere else to go.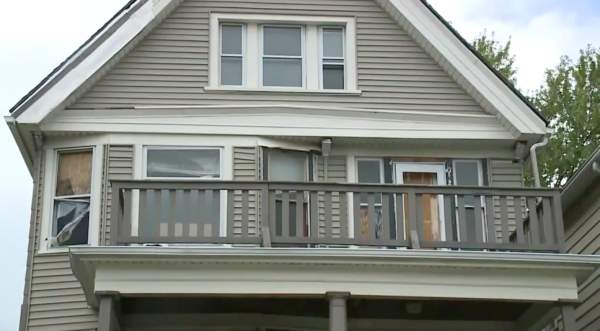 The house was completely freezing cold, with no electricity and no heating at all, it was super cold!
Pablo said:
"[There was a] Broken upstairs windows, draft through the house, clothes and garbage and beds amongst the house"
On entering the bedroom, Resnik saw a 2-year-old toddler under a pile of winter sheets on the bed.
Resnik said:
"I just moved the sheets and that's when I saw the two-year-old for the first time"
The little boy was wrapped in two or three jackets and was deep asleep in the cold room, the only food in the house was a lonesome bag of chips.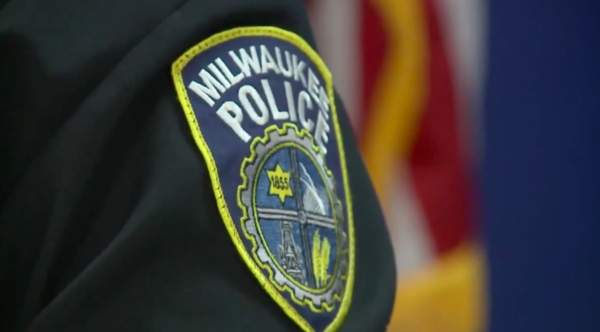 Paolo got the boy and brought him inside his warm squad car, he called a colleague to bring some McDonald's for the very hungry looking boy.
Paolo remembered:
"Oh, he was really hungry. He scarfed it down …He warmed up to us fairly quickly, but he didn't say very many words. He did say mama and that's about it"
"It hurts my heart to see children like this. It's unfortunate, but we see this quite often"
Paolo has five adopted Foster children himself and really feels compassion for children like this, in these unfortunate circumstances.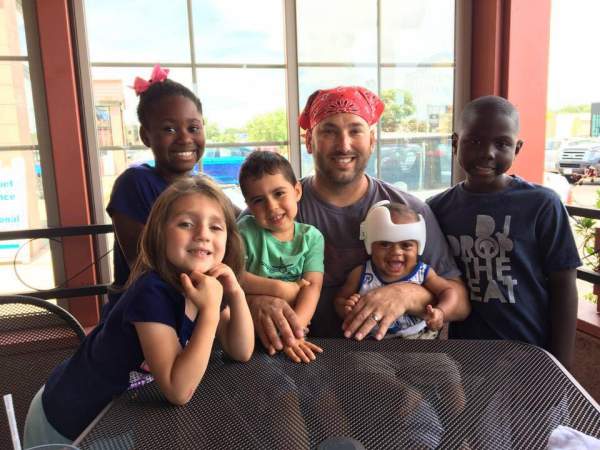 Paolo said:
"Coworkers often joke with me as if I'm going to take home every child that I see, and I really wish that I could"
The boy sat on his knee and ate up his chicken nuggets and fries, Resnick took a photo of them both.
The lovely photo that the Officer snapped and the toddler has been around after being uploaded by a friend of Paolo's, called Paulette Rutter Drankiewicz, on Facebook.
The post has received well over 4,500 reactions and over 2,400 shares!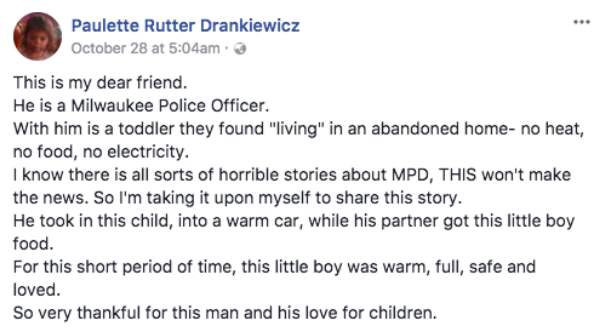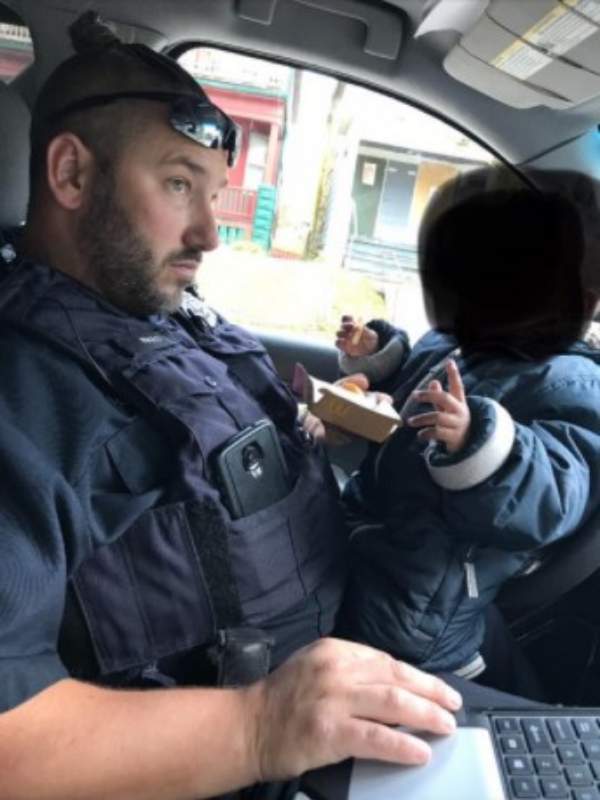 Jennifer Ralston said on Facebook:
"I see this officer at work sometimes daily, he does great work!" 
Paolo's wife, Mel Williams, said:
"He did it because he's a loving, kind, compassionate, great person with a huge heart. He did it because he's a dad, and wants every child to feel loved, safe, and have a full belly"
"We don't want recognition," Paolo told the Journal Sentinel. "It's just what we do because we're dads, we're people."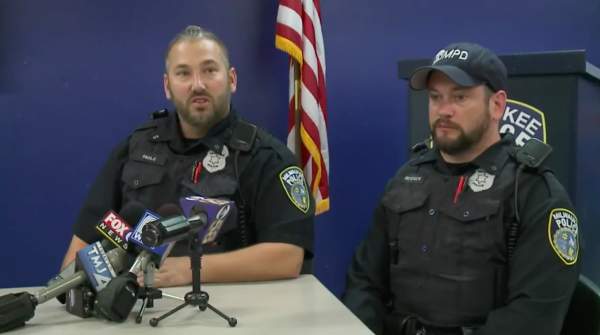 The Milwaukee police have announced that Child Protective Services have custody of the boy and his mother is working closely with social services to find a permanent accommodation.
All in all its great news for the toddler who will now live a much more enriched safer life and a great thank you to the police officers involved too!