Nothing speaks loyalty like dogs, who are the most loving creatures humans have ever had in their life.
Not only they make awesome friends, but many of them serve the purpose of keeping the neighborhoods save of drugs and criminals too.
Finn is one of those brave dogs who spent years of his life as a K-9 officer.
Recently, he and his owner Dave took the stage of Britain's Got Talent and wowed the crowed.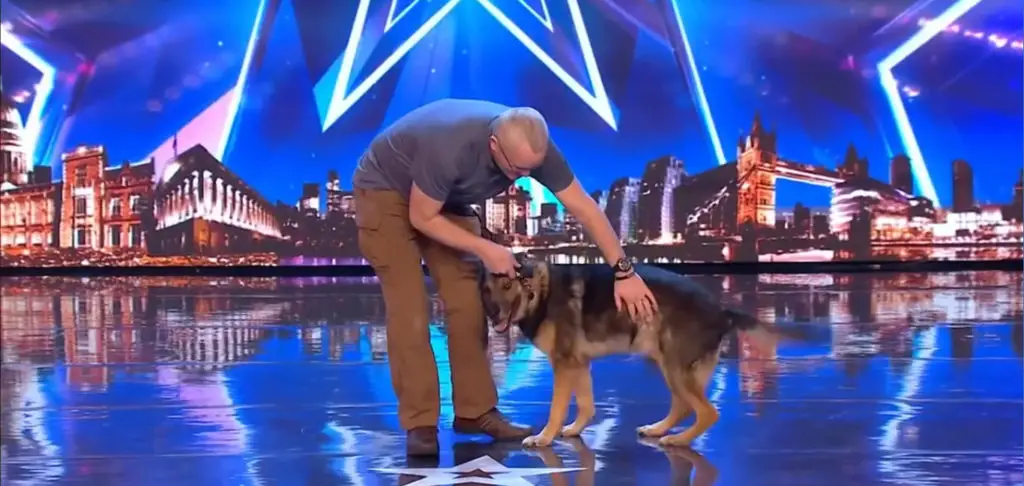 Before they proceeded with what they had prepared, Dave shared the story of how the two became best of friends. He even told the judges that if they get four yeses, Finn will get a juicy steak once they get home.
Well, he's honest and says that the dog will get to munch on the steak anyways as Dave always makes sure his companion gets nice things.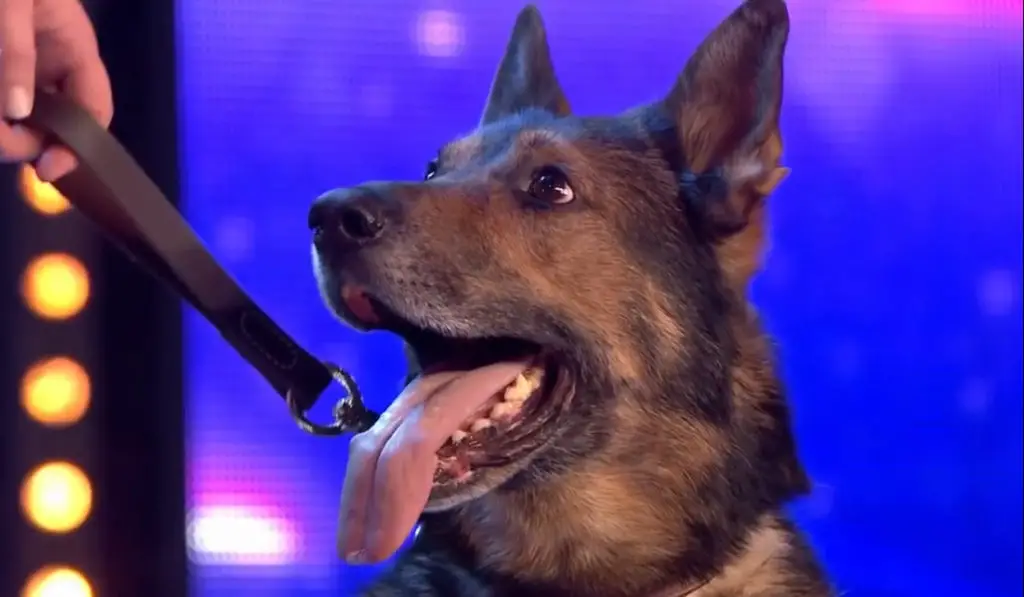 "Now we all think our dogs are magical. But Finn truly is," says Dave, "and for more than one reason."
Dave then asks from judge David Walliams to write a word on a piece of paper and show it to Finn. The smart dog goes to his owner and whispers the word into his ear. Surprisingly enough, Dave says the word is 'table' which is exactly what Walliams wrote.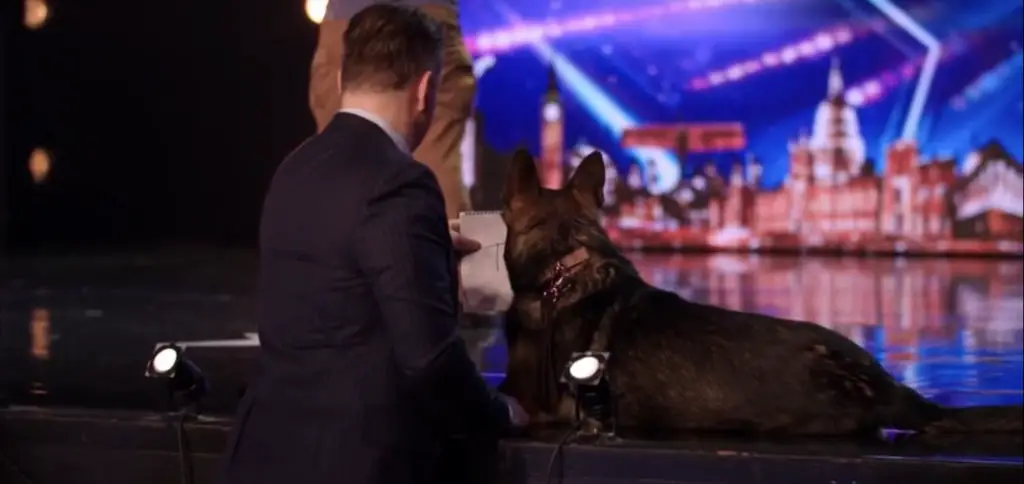 The audience cheers and waits for the other trick. But just before that, Dave shares a touching story.
He tells everyone how he and Finn had been through so much together and how the dog saved his life.
During a chase, a criminal tried stabbing Dave with a 10-inch knife. Seeing his human friend was in danger, brave Finn jumped in front of him and used his body as a shield. It was then that the criminal stubbed Finn instead.
The dog was in a critical condition and the chances of his recovery were slim. But Finn proved once again that he was a fighter. It took a lot of time, but he was able to recover completely.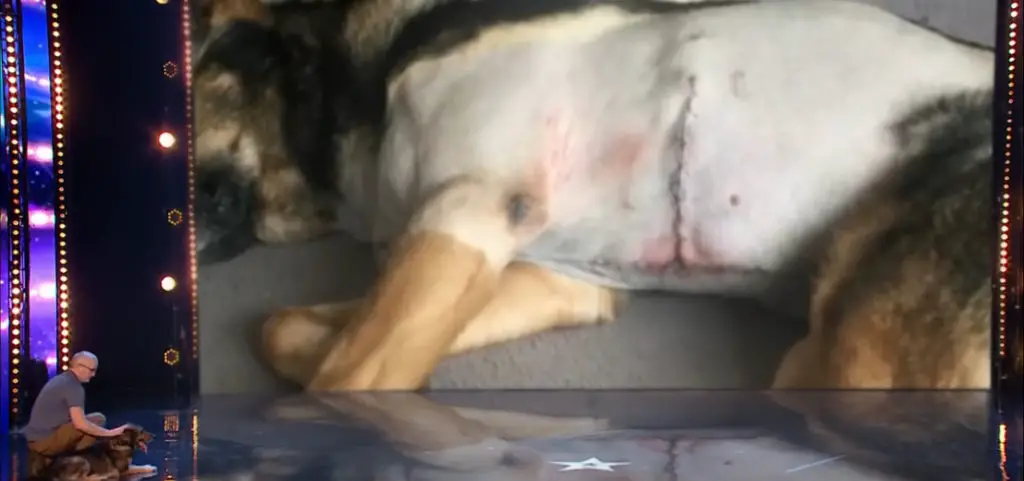 This story made the crowd cry. Simon couldn't help but shed tears, too.
Not everyone is so lucky to have such a great friend in their life, and Dave has so much to be thankful for.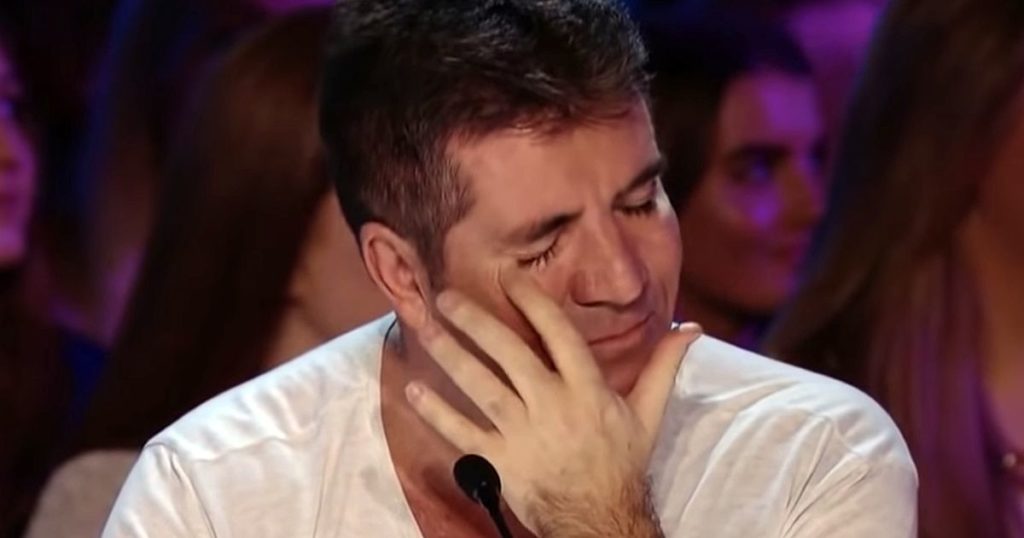 Next, Simon comes on the stage and kneels on his knees looking straight at Finn's eyes. Dave gives him a notebook whose pages are filled with words that describe Finn and asks him to pick one and say it out loud.
The word is 'Heroic.' To everyone's surprise, that's also the word written on the dog's collar.
Of all the words Simon could choose, he picked the one Finn keeps close to his heart. Isn't that amazing?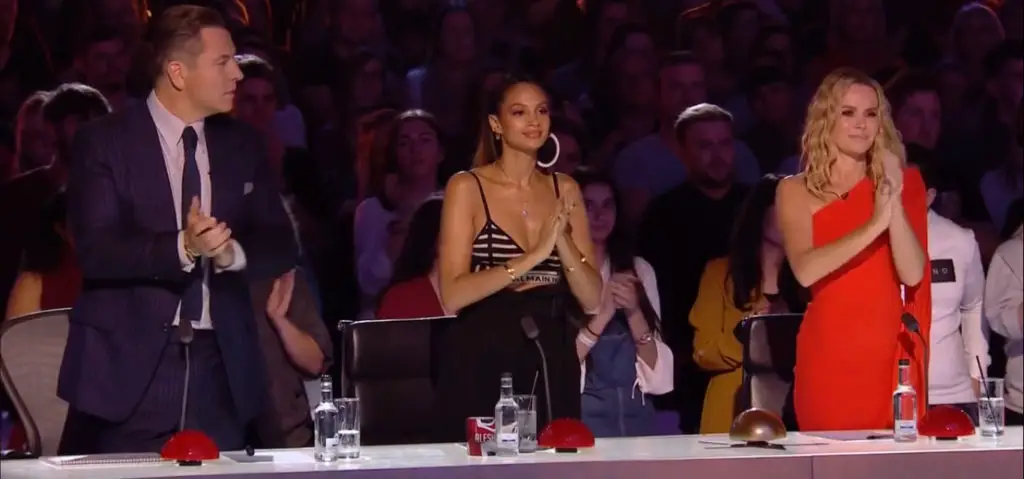 "That was pretty incredible. That's never happened on any show," Simon Cowell says.
Officers Dave and Finn got all the yeses. Their story was a beautiful one. We can't wait to see what else they have to show Britain and the whole world in the episodes to come.
Don't forget to watch the video below. Please SHARE this with your family and friends on Facebook!
Bored Daddy
Love and Peace