The encounter between two complete strangers and music lovers that took place at the St. Pancras train station turned into a memorable experience that was quickly spread all over the social media.
This wasn't the first time for 91-year-old Denis Robinson of London, England to visit this public place. He occasionally stops by and makes passersby's day with the lovely music he produces on the big piano. This time, however, another person joined his performance and what they did is mesmerizing.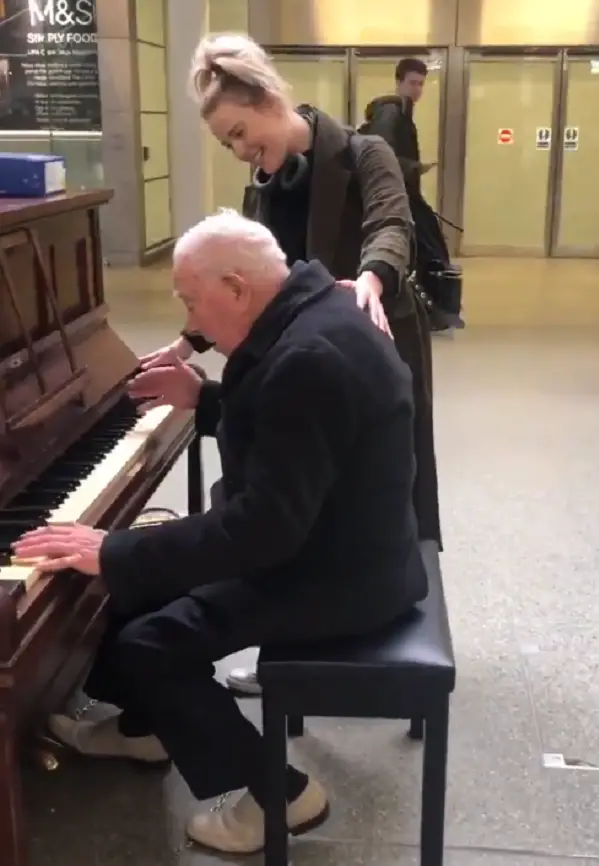 As Denis was casually playing, he caught the attention of Ceili O'Connor, an actress playing Gumbie/Jennyanydots in "Cats." She and some of her fellow colleagues were taking the train as they tour the globe performing the musical. Ceili's friend, Matthew Rowland, who plays Skimbleshanks in the show knew something very unique was about to take place once he saw Ceili approaching the elderly man, so he grabbed his phone and started recording.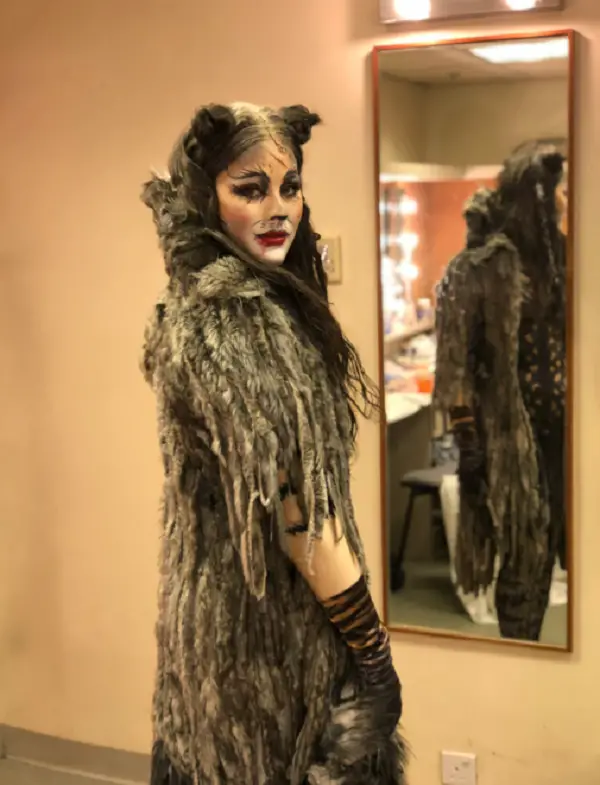 Ceili's vocal abilities are really powerful. Currently, she understudies for Grizabella, the character singing "Memories." She once again showed her talent by letting her voice loose at the open space of the train station. She placed her arm on Denis' shoulder and started singing "Somewhere Over The Rainbow." The old man's music, and this young girl's singing complement each other just perfectly.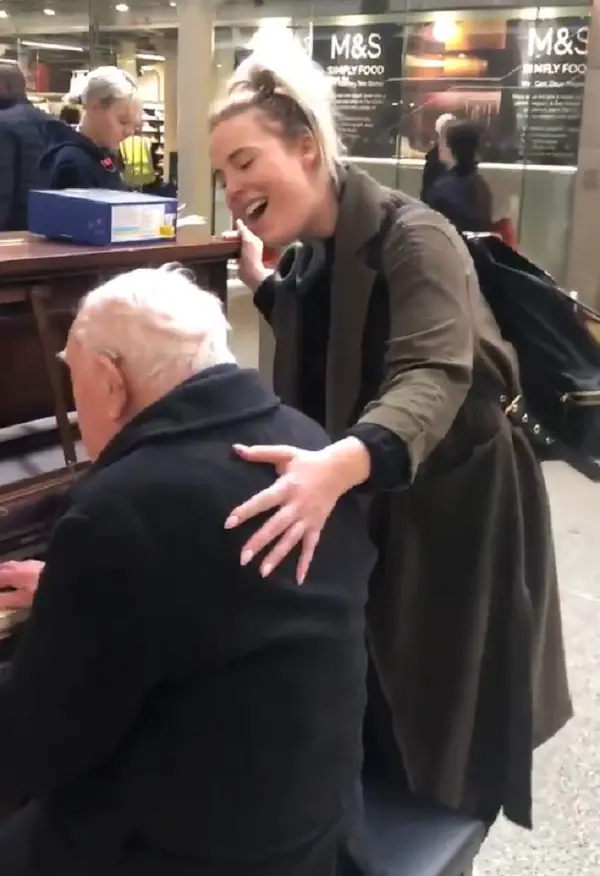 People stopped doing what they were doing and gathered around these two amazing performers. Everyone was having a great time and got to enjoy a great show.
Matthew shared the video on Twitter, writing: "We're on our way to Brussels for the next leg of @CatsMusical tour. I saw this guy playing and called @CeiliOConnor as I knew he needed a singing partner. Captured a bit of the magic here. He was so sweet, saying Ceili 'made his day' and that she must be 'in a show.' Precious x"
He didn't expect for it to go viral in such a short time. Tweeter users were praising Ceili and Denis for bringing so much joy to everyone that day.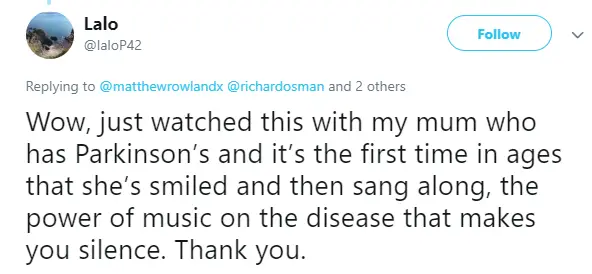 Ceili was flattered so many people saw the video and took their time to comment. She took to Twitter to thank everyone, writing:  "Thank you for all the kind responses but the real star is my lovely new friend on the piano who lifted us all up by sitting down and playing his heart out. I could have sang with him all day."
"I wanted to share this wonderful man with you because he certainly loves later life and is proving you can still spread joy and do what you love later on in life," she added.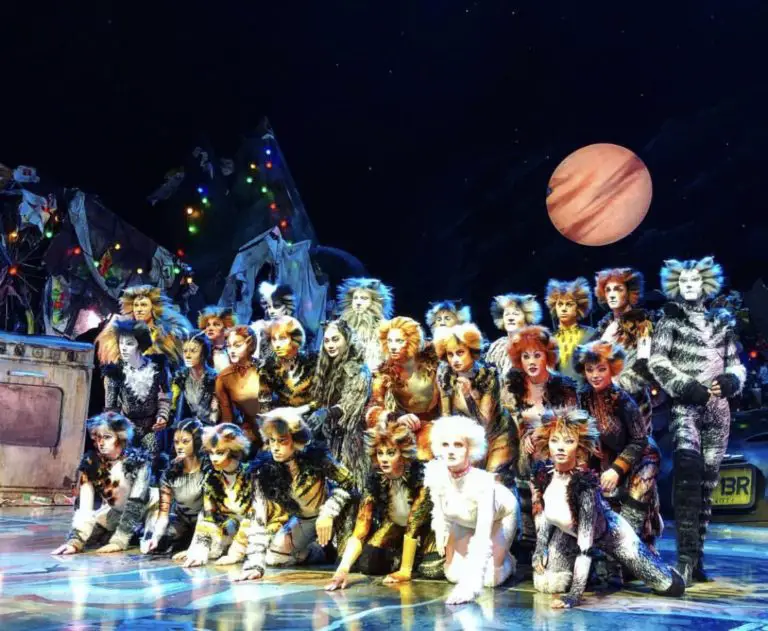 This serendipitous encounter reminded us just how little it takes to be happy. Apparently, you only need a piano, and a great vocal, as well as some creative urge.
Ceili and the rest of the cast will be next performing in Brussels, Belgium, and we hope they'll enjoy a great success.
Take a look at Ceili and Denis' performance in the video below.