Colby Swift is unlike most American teenagers. This 19-year-old cowboy and fence-painter from Midfield, Texas is likely to get far in one of the best talent shows on the planet, American Idol.
What is special about this boy is that he's a God given talent. Believe it or not, before he got to take the big stage and stand in front of the audience and the panel of judges, he never sang in public. And yes, he's never been to Hollywood either. But that was all about to change. As you already assume, he did both in one night. He performed "Cast No Stones" by Cody Jinks and got a ticket to the Hollywood round. This boy says of himself, "I'm just me, I'm Colby Swift. I ain't gotta be nobody else," and we love how confident he is.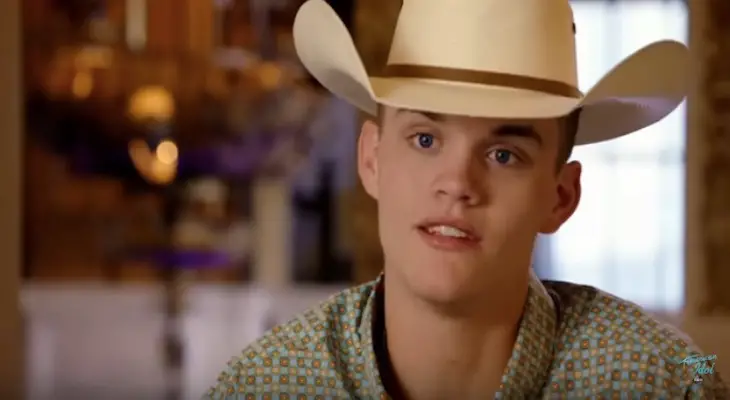 The strict judges had a lot to say about his performance. Some loved it, some not that much, but they all agreed how Colby's talent was on spot. What he lacked was practice. However, for someone singing live for the first time, he nailed it, and judge Luke didn't want this boy to leave the show empty-handed. After everyone took their time to comment Colby's singing, he got three yeses, which was more than enough for him to go to the next round.
During the Hollywood Week, Colby chose to perform "Before The Next Teardrop Falls" by Freddy Fender, while playing the guitar. But in the middle of the song, judge Luke asked Colby to continue singing without his guitar, as though he could feel the a capella performance this contestant was about to give would be something truly extraordinary. Colby's voice touched everyone and enchanted the crowd. As for the judges, they all gave this cowboy standing ovations. Later, Colby described this once-in-a-lifetime experience as the best he's ever had, saying: "To have Luke Bryan, Lionel Richie, and Katy Perry stand up for me – that's a blessing, man…I'd never thought I'd do that."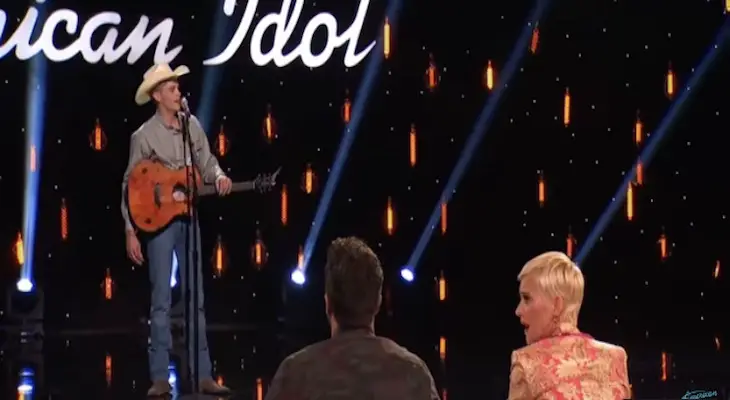 But, as it turned out, the judges weren't done preparing surprises for this young man. When the time came for the contestants that go to the next round to be announced, Luke Bryan asked Colby to step forward. The cowboy's heart was racing as he was impatiently waiting to hear whether he'd stay on the show or go home, when Luke asked him, "What size shoe are you, Colby?" This definitely wasn't what Colby expected to hear.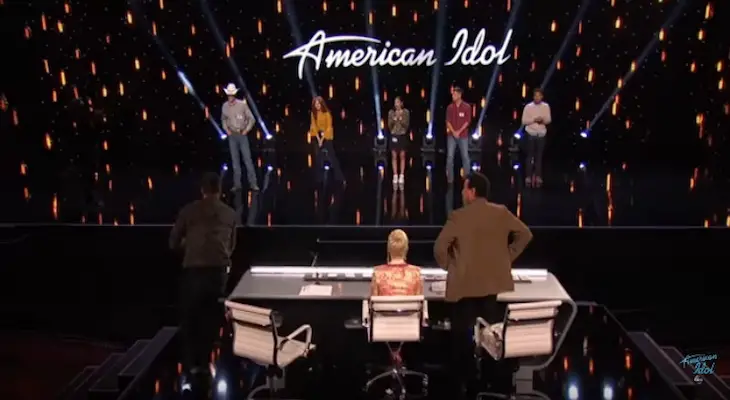 The audience was also left puzzled and was waiting in anticipation to understand what was going on. Apparently, Luke spotted some holes in Colby's boots and was willing to give him his, saying, "Those boots are made for walking to the next round." Wow! Isn't this the best way of announcing someone's going to the next round? Amazing!
This is definitely something you should check out yourself. As for Colby, we do believe he's a real star in the making.