Hollywood is the place where dreams come true, but not many actors and actresses can brag with decades-spanning careers in the world of film.
For someone to be on camera for over sixty years and counting, it means those people possess charm, undeniable talent, and remarkable versatility, just like the one and only Kurt Russel.
Born on March 17, 1951, Kurt Russell grew up in the Los Angeles suburb of Thousand Oaks. As a child, baseball was essential part of his upbringing.
"Baseball was what we were going to do. That was it. We had a batting cage in our backyard. In fact, that was our backyard. For my family, baseball was a year-round thing. Acting was a business for me like it was for my dad. I made money, but I wanted to play baseball. That was the pursuit," he once recalled.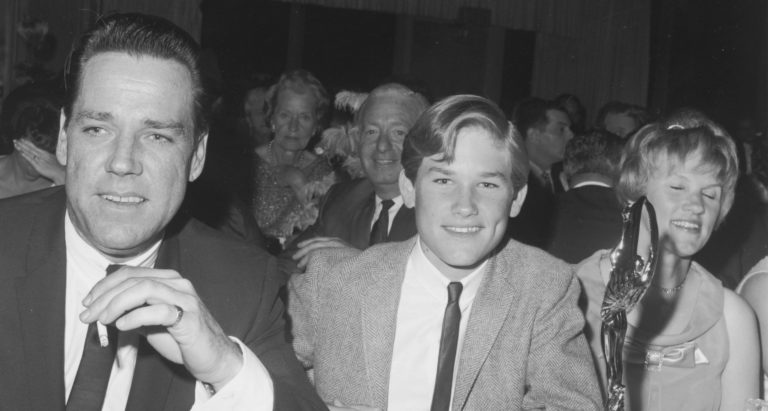 Besides for baseball, Kurt's father also installed the love for acting into his son. He had his acting debut back in 1963 when he landed a role in The Travels of Jaimie McPheeters, making him one of the lead actors of the 70s.
Kurt turned into a very popular child actor and signed a 10-year contract with Disney, starring in many productions, including the 1966 film Follow Me, Boys!, which was his first Disney production, The One and Only, Genuine, Original Family Band in 1968, the 1969 film The Computer Wore Tennis Shoes and Now You See Him, Now You Don't from 1972, among others.
In fact, Walt Disney himself was one of the reasons for Kurt's popularity.
Disney, who's considered one of the greatest legend in the history of film died when Kurt was still a teenager, and reportedly, his last words before passing were "Kurt Russell," the actor once revealed.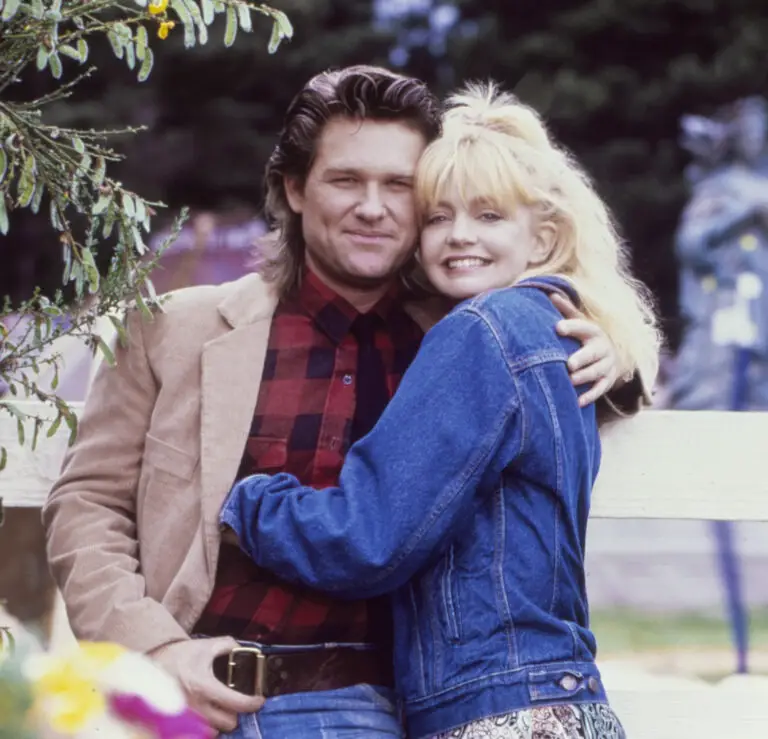 "They pulled me into the office a couple years after he died, and this woman — who I don't believe it was his secretary, but it might've been, I don't know ― pointed to [something he wrote] and she said, 'Do you know what that's about?' And I said, 'No, I don't.' [She said], 'Because he wrote something after it. But then he went back up and he wrote your name. That was the last thing he wrote.' And I said, 'Oh gee. I don't know what it's connected to," Kurt Russell recalled in an interview with the Huffington Post.
"She was pointing out that that's the last thing he wrote. That's the only thing I know."
"I was very comfortable around him, and I had a great time with him, great relationship, and it was very important. He said to me, 'Baseball might not be something that you end up doing as a career.' He said, 'I think you might want to look at things in this business because I think you're going to have a long career.' So he did have a strong effect on me," Russell added.
After trying himself as a professional baseball player, Kurt returned to acting once again and landed roles in a number of films, including Escape From New York (1981), Silkwood (1983), Tombstone (1993), and The Hateful Eight (2015).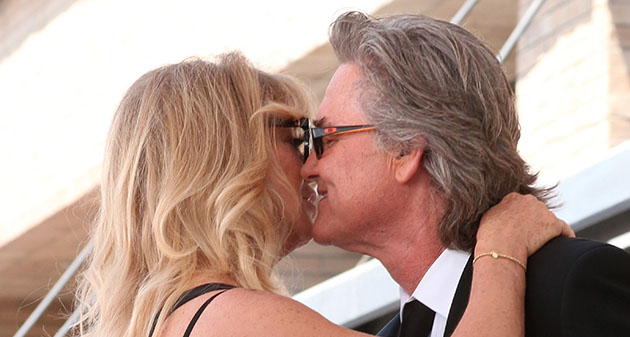 When it comes to his private life, Kurt has been together with actress Goldie Hawn for over 40 years, although they have never married.
Kurt and Goldie first met on the set of The One and Only, Genuine, Original Family Band in 1966. Back then, however, it seemed there was no chemistry between them, probably because of the fact that Goldie was 21 and Kurt was still a teenager. From that movie on, both went on to have extremely successful careers.
After their first film together, Kurt and Goldie both stared in Swing Shift in 1983 and that's when they started dating. Four years later, they appeared in Overboard.
Fans have been eagerly waiting for the couple to appear in a movie together again but that didn't happen until 2018 when they played Mr. and Mrs. Claus in The Christmas Chronicles.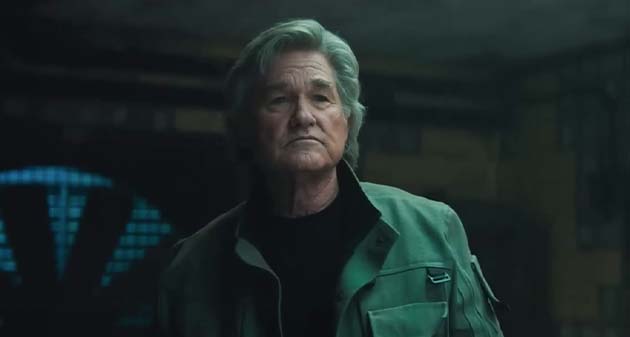 Goldie, who has been married twice in the past, says that if she and Kurt had got married, they would have probably been divorced until now. "We have done just perfectly without marrying. I already feel devoted, and isn't that what marriage is supposed to do?" Goldie told Woman's Day. "So as long as my emotional state is in a state of devotion, honesty, caring, and loving, then we're fine. I like waking up every day and seeing that he is there and knowing that I have a choice. There is really no reason to marry."
Today, at the age of 72, Kurt probably doesn't need to work any longer, but acting is something so fulfilling for him that it's hard to take a break, besides the health issues he experienced recently. The actor is set to star in the upcoming Godzilla movie Monarch: Legacy of Monsters and according to the latest pictures of him, he is doing very, very well.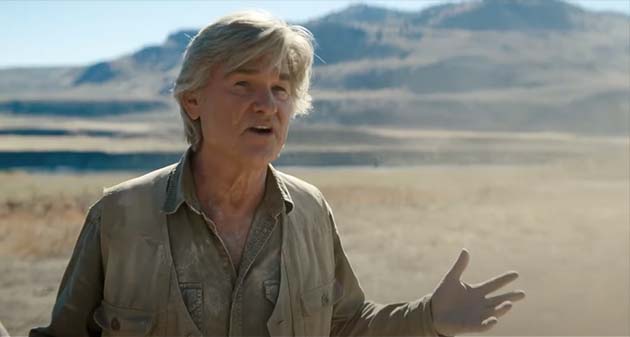 What's lovely about this film is that the couple's son Wyatt will also be part of the movie. He would portray the same role as his father, but he'll play the younger version of Kurt's character.
"It just felt like, 'What an amazing idea,' and it's so rare. I mean, two actors who are extraordinary on their own, two actors who bear an uncanny resemblance to each other because they're father and son playing the same part, just felt like an idea that we had to run wholeheartedly at, and they were excited to do it," director Matt Shakman said.
"Also, it's such a unique fit because Kurt Russell stars in all the movies I love, and since I was a kid, I've been watching him on screen," he added. "The idea of Kurt Russell plus Godzilla just feels absolutely, 100% right. He occupies the same awesome space. Then the fact that Wyatt could work so beautifully as the young version of that same character, it just was serendipity, you know, things that we couldn't have planned that the fates made possible for us."
As expected, fans found this news exciting and said they couldn't wait for the father-son duo to appear onscreen alongside one another.
Please SHARE this article with your family and friends on Facebook.
Bored Daddy
Love and Peace