Kurt Russel can brag with a career spanning 60 years. He had his acting debut back in 1963 when he landed a role in The Travels of Jaimie McPheeters, making him one of the lead actors of the 70s.
He and Goldie Hawn make one of the most adorable couples in Hollywood and prove the theory that celebrity relationships don't last wrong.
They have been together for many years and both believe that the key to long lasting relationship is that they have never tied the knot.
"We have done just perfectly without marrying. I already feel devoted, and isn't that what marriage is supposed to do?" Goldie told Woman's Day in 2007. Kurt and Goldie first met on the set of The One and Only, Genuine, Original Family Band in 1966. Back then, however, it seemed there was no chemistry between them, probably because of the fact that Goldie was 21 and Kurt was still a teenager. From that movie on, both went on to have extremely successful careers.
Being in their 70s doesn't stop Kurt and Goldie from leading pretty active lifestyle. In 2017 a source told Closer Weekly that Goldie had been super focused on her diet.
"She always says you're as young as you feel, and she still feels like a 30-year-old. She's healthy and vibrant and comfortable in her own skin," the source said.
Another insider added: "[Goldie is] doubling down on working out. She's never really just committing to one solid routine. Her big word is 'diversity.' Every day is different so she never gets bored of her workouts."
Kurt is as active as she is, back some time ago, when he was to be inducted into the Oklahoma City-based Hall of Great Western Performers in October 2022, it was revealed he wouldn't be able to attend due to "unforeseen medical issue." In fact, he was planning on delaying the surgery, but doctors advised him otherwise.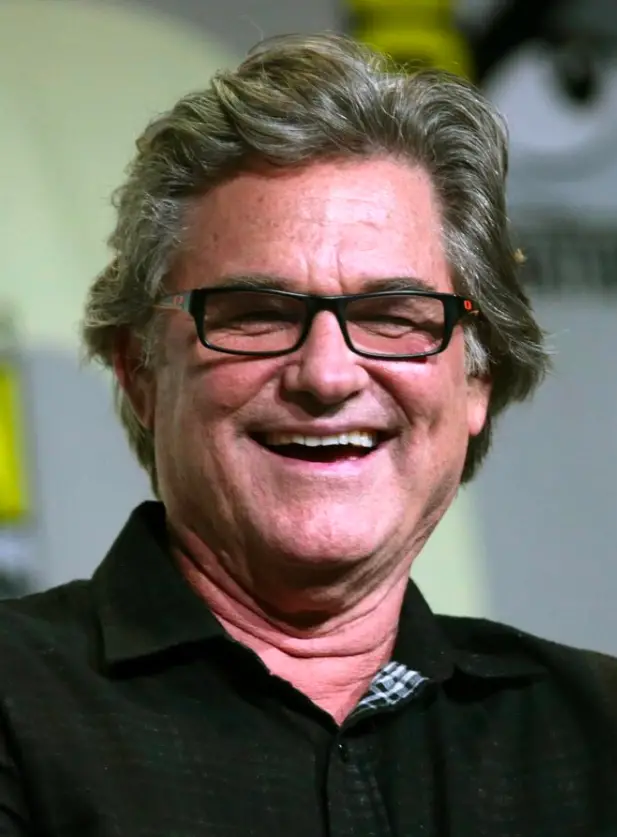 As reported by the Oklahoman, the Christmas Chronicles' star was going to have a hip surgery.
Around the same time, the actor experienced more health issues based on the photos of him showing him with cuts and sores under his lower lip that is said to be brought on by Peutz-Jeghers syndrome (PJS), which has been linked to intestinal Cancer.
According to Cancer.Net, "the lifetime risk of Cancer in those with PJS may be as high as 93 percent." The sores are dangerous and require proper treatment as soon as possible since it is a precancerous lesion.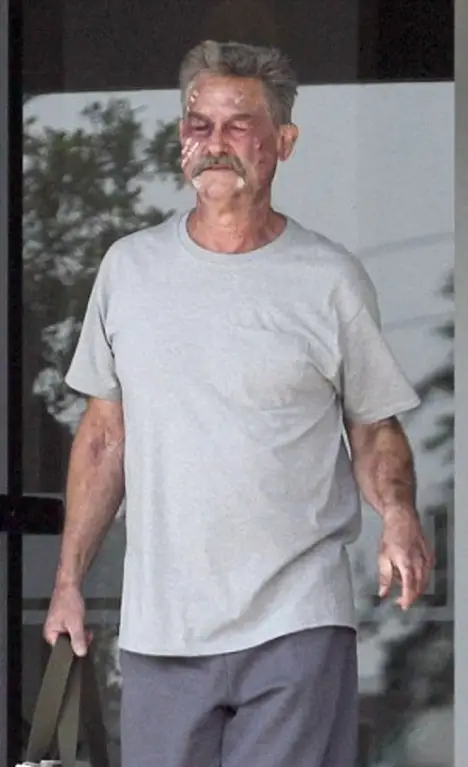 Other photos of him with messy bandages covering some of the cuts on his face made fans worried as they believed he was suffering from something even serious, but it turned out that the cuts and bruises were movie makeup for his role in Deepwater Horizon.
Kurt is a happy man with a family that loves him unconditionally.
Please SHARE this article with your family and friends on Facebook.
Bored Daddy
Love and Peace