Since the start of the pandemic, a huge number of people were left without a job and struggling to make ends meet. That led to many experiencing depression and feel like there is no way out of the tough situation.
Sadly, among those affected by what the virus triggered, including weakening the economies and job cuts, was a mother of one named Tonisha Lashay Barker from Memphis.
According to her grandmother, who spoke to Oxygen, Tonisha worked at a COVID-19 testing site before she was fired in December 2020. According to reports, not able to cope with her current situation, Tonisha, 26, took her own life, as well as that of her 21-month-old son, by jumping from highway overpass while holding the baby in her arms.
However, the investigation is still ongoing.
The Madison County Sheriff's Office got a call about a woman, later identified as Tanisha, who tried crashing her car into a gas pump at a Shell gas station near Interstate 40. Moments later, she got out of the vehicle and jumped from the overpass, as reported by wsbtv.com.
"A few minutes later, dispatch received another call from a truck driver stating that a large object fell from the bridge and struck his truck as he was traveling westbound on I-40 at the Exit 93 bridge," People magazine cited. Tanisha's and her son's body fell on the truck and were pronounced dead at the scene.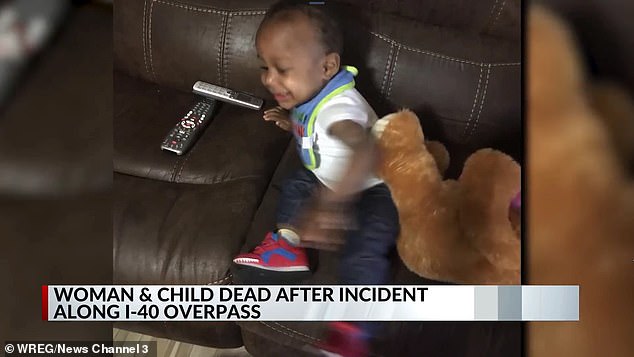 People close to Tanisha described her as a positive person and a loving mother. Friends and family members posted heartfelt message about her.
"I remember when I would stay at your house all night because I didn't wanna go home," one person wrote. "I remember the unannounced visits from us both. I don't know how we fell out, but right now the memories I have of you are beautiful. R.I.P Tonisha L. Barker."
Others spoke of the importance of being there for one another. Maybe if people approached her and offered her help with her depression, a tragedy could have been avoided.
"It's important that we encourage each other and call and check in when possible. I use to see Tonisha all the time, but never knew what she was going through because she would always just appear to be happy," one of her friends posted.
We are very sorry for the lives lost. May you rest in peace.