Indigo, the 2-year-old son of country star Morgan Wallen, was rushed to the hospital following a dog attack.
The dog in question was a rescue dog adopted by Indigo's mother and Wallen's ex-fiancée KT Smith who is a social media influencer based in Nashville.
In fact, it was Smith who posted of the attack on the social media along with a series of photos and videos updating fans of her son's condition.
"Yesterday, he bit Indigo in the face and [Indigo] had to have stitches … we spent yesterday morning at the emergency room," she began. The boy needed to be stitched up, sadly.
As she shared what happened, most of her followers agreed that the dog needed to be put down as that's the only right thing to do. Smith, however, broke down in tears and explained that her dog was a rescue dog with a nasty past who suffered a lot of trauma from the previous owners which was the result of its aggressive behavior.
Smith refused to take her dog to a kill shelter.
She shared: "Since then, we have been looking for options and I just couldn't bring myself to do what everyone else says and what you're supposed to do, apparently … what the world tells you to do is to put the dog down because they are aggressive."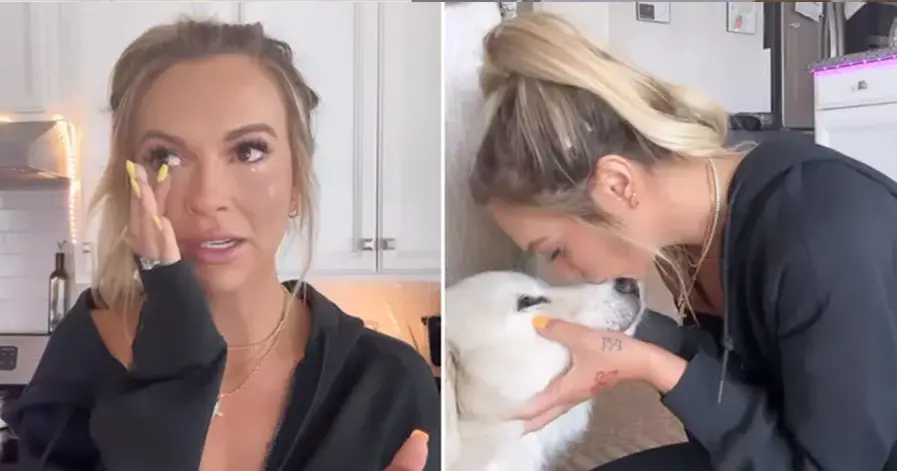 Shortly after, she posted an update informing her fans that she had found a solution. "We just dropped Legend off with the sweetest family where he will be living out his full potential and best life on a farm," Smith shared. "I couldn't have asked for a better family for him to be loved on by, and they're East Tennesseans, so we can visit any time we need to."
This didn't make many happy and Smith shared how she faced criticism. One of the messages she received said, "OK no you care more about the f—ing dog than your kid? What's wrong with you?" to what she replied:
"To be a mom is to care about your child first and find the dog a home away from your kid before they come back into the home. To be a dog mom is to find the best possible home for the dog, knowing that they can thrive in an environment that is meant for them without children."
We truly hope that little Indigo will fully recover and that he would be able to forget this incident once she grows older.
Please SHARE this story with your family and friends on Facebook.
Bored Daddy
Love and Peace