Do you remember your first day of school? It can absolutely be a hard day for any yougster, for a start what do you wear? Mila had her first day of preschool, but it was more of a catastrophe!
She had to express her disappointment to mom, to one who sent her there, the second she arrived home, fortunately mom had the camera to hand for the whole event!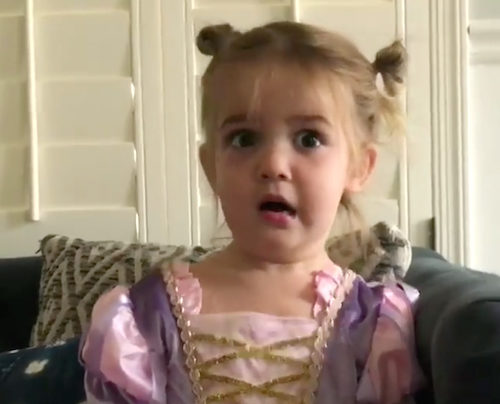 Twin sisters from Arizona, Mila and Emma Stauffer captured everyone's heart from all round the world, with the help of their mom of course, not to mention the talented Katie Stauffer extraordinaire social media mogul.
These amazing little sisters have an opinion about, well, everything and they aren't backwards about coming forwards to share it! Talking about Justin Bieber and Disneyland, each chat is more and more hilarious!
Katie, mom, had really no clue that the experience would spur such a strong response from her girls.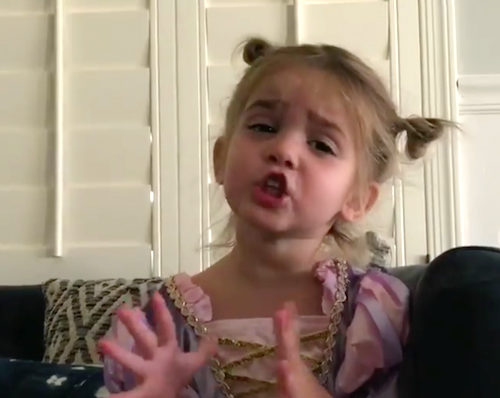 The moment that little Mila got back from her school, she ran to Mom then started to explain why the day was a catastrophe.
Katie had the camera recording the whole time, no one was going to miss this rant.
The teacher is shady. The kids are insane, throwing staplers, pooping everywhere… But I'm still alive. I get in my seat and the teacher is like 'Dave, we don't pee on our friends!
So, according to Mila's account, Dave, her classmate, began to chase the teacher around the classroom with scissors!
Mila realized she had to do something. In an amazing moment of clarity, Mila screamed out that it was naptime, then she hoped that it would stop the chaos.
Mila's hilarious story about her first day of school is viral and it's easy to see why! Her cute voice, funny demeanor and awesome storytelling skill is something we all want to see!