A remarkable story comes from Estonia. Three brave Estonians, named Rando Kartsepp, Robin Sillamäe and Erki Väli, ended up acting as a rescue team, not to a human being, but to an innocent animal in danger. These brave men got appreciation for rescuing of what they believed was a dog trapped in an icy winter water.
The harsh North European winters can be equally risky for, both, people and animals. However, no matter what the weather conditions were, these three men were working on a dam on the Parnu River in central Estonia. Unexpectedly, while doing their daily job routines, their eyes were caught by an unusual sight. A dog stuck into the icy water of the river! Rando, Robin and Erki immediately jumped into action in order to help the creature, but they were further surprised by this rare accident.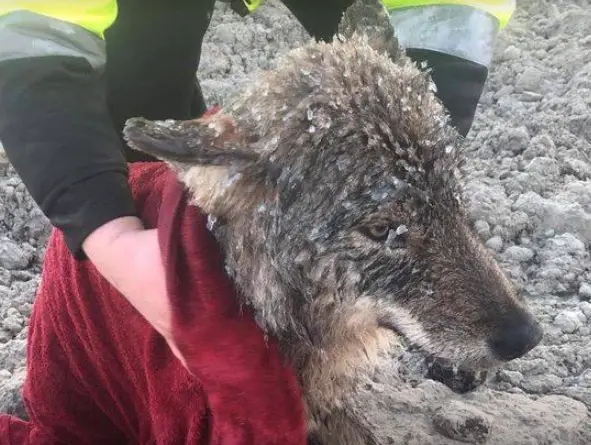 These men's dedication on saving the animal's life paid off. They successfully managed to pull the animal out of the freezing water. The winter did its thing and the animal was already starting to stiffen. This alerted the men and they took the animal to the local vet's.
The unusual situation even further shocked these workers. They did not rescue a dog, but a young wild wolf! The doctor explained the men that the animal they rescued was not a dog as they previously thought, but a wolf, which they look alike, of course. That confusion is quite common since these animals are nearly identical.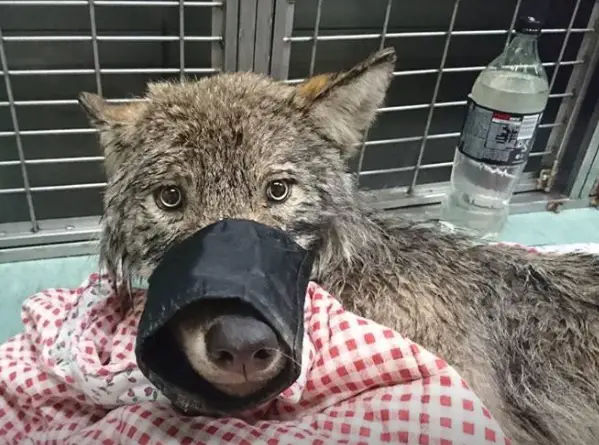 Nevertheless, the vet's team warmed the wolf's body, they normalized its health conditions and it was being prepared to be released in the wild. In addition, they put a GPS collar on the wolf's neck so they can track its movements.
Rando, Robin and Erki were quite happy and glad to rescue the animal. They gave everything they could in order to save the wolf's life. Their humane side prevailed and they did not hesitate risking their own lives in order to save another one.