Receiving gifts is really great, but the whole process of both finding and giving a gift is the best and pleasurable part of the process. To see the person's reaction is completely satisfying, especially to that special someone.
That feeling you get when you search for and find a special gift, a really heartfelt gift for a special person in your life, it's a real deeply precious feeling!
Bill and Linda Modry were looking forward to just that, they were on their way to see their goddaughter, newly adopted, and they were very excited.
They were so incredibly pleased that they could welcome the little girl to the family, and to give her a special gift to remember the occasion of coming into the family forever more.
They had a shock at the airport though, as they went through security they were forced to throw the gift in the airport security trash!
Waiting at the Airport security were Amarri Hernandez and her boyfriend, they were at the St. Pete-Clearwater International Airport and they saw it all happen almost right in front of them.
Amarri said in a Facebook post:
"I witnessed a man being told that he was not allowed to take his package on the plane …The guy looked at the officer and said 'Could I leave it at the airport in the lost and found. It's a snowglobe for my adopted grandchild.'"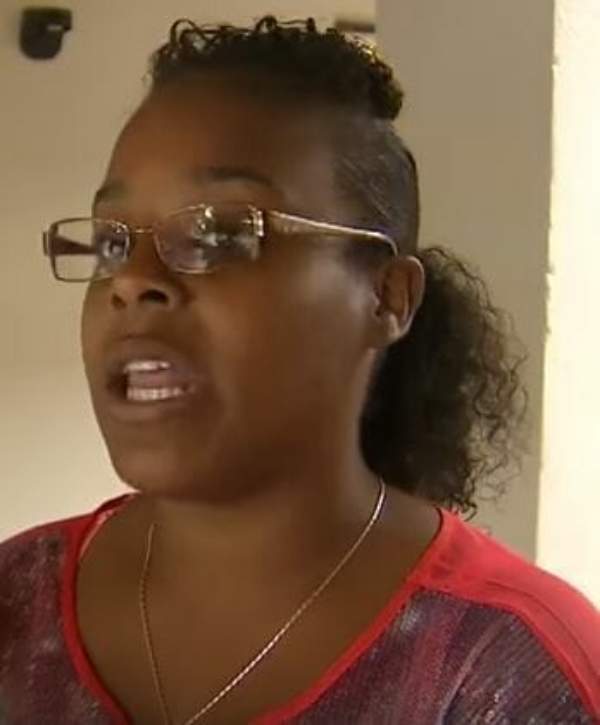 Amarri goes on:
"The officer replied 'Put it in file 13' and pointed at the garbage can …The man was hurt and threw it in the garbage."
Amarri watched the man, quite hurt, walk away from the Trash, tears in his eyes, it really struck a note with her, she felt compassion and sadness for him. They both felt his pain and her boyfriend went to the trash to retrieve it.
They opened the package and in it was a snowglobe, it really touched them, there were photos of the couple and the little girl…
It was engraved with the lovely message saying:
"We love you Katie, Nana and Papa 1/25/16"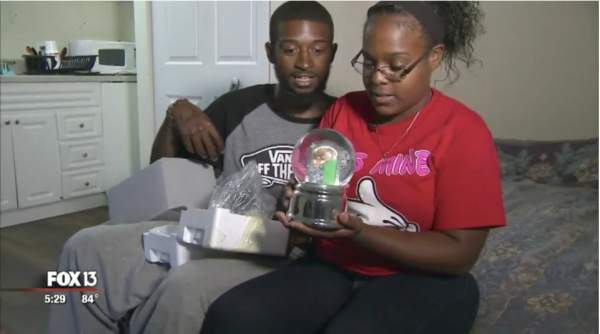 Amarri took action she posted the pictures of the gift, she was dead set on finding the rightful owners of the gift and reunite it with the couple.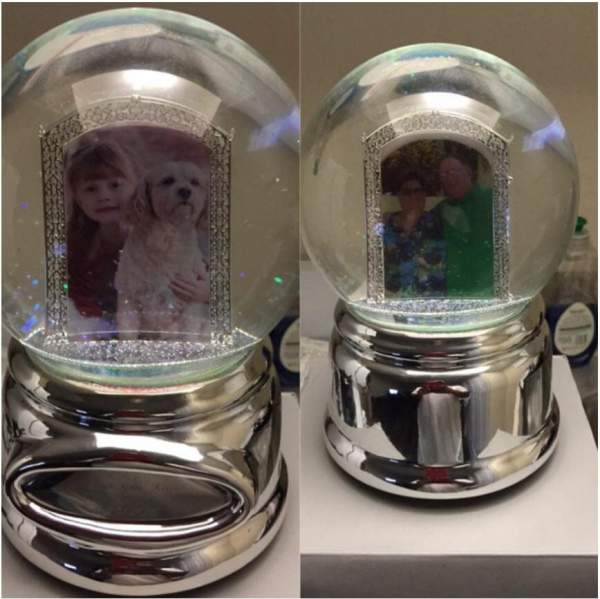 Not surprisingly her post went viral, it was shared over 40,000 times. Very luckily it caught the right persons eye!
An employee of a company that made the snow globe saw it, 'Things Remembered', and when they saw her post they got in touch!
They searched their records to find the person they sent the snow globe to, it was Linda Modry. Amarri could send the item back to them, it was only then she realized how special it was!
Linda said:
"She's exceptional …This was something very special …It was for my granddaughter Katie because my son adopted her."
She said that her granddaughter was really sad when Linda couldn't bring the snowglobe to her in Ohio. Linda is so grateful to Amarri a,d her kindness.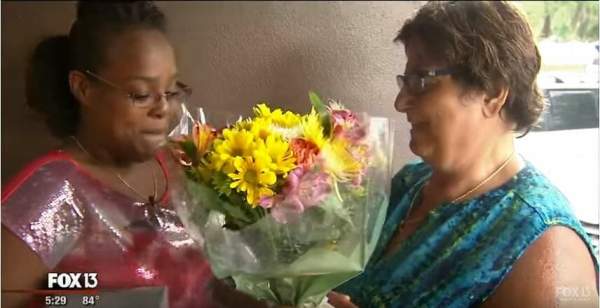 Linda said:
"She's just amazing. I can't believe that she did this …People are basically really good, and she's just exceptional."
Amarri just keeps insisting that what she did was simply the right thing to do!
Amarri said:
"My mom raised us to always be good to people …I would want the same thing to happen to me."
You can watch the emotional and touching reunion in the video below: