Whether it is a human or an animal, a mother is a mother. These special creatures are the most loving and caring there are and they would do anything for the well-being of their children no matter what it takes.
Queen Uniek, a Friesian horse in The Netherlands, was expecting a baby. Sadly, the moment she went into labor, her owner and the veterinarians could feel something was wrong. The mom-to-be acted strangely and wouldn't stop running into circles.
When the time came for the foal to be born, the vets provided assistance, but the little one wasn't breathing. They did their best to revive it, but to no avail.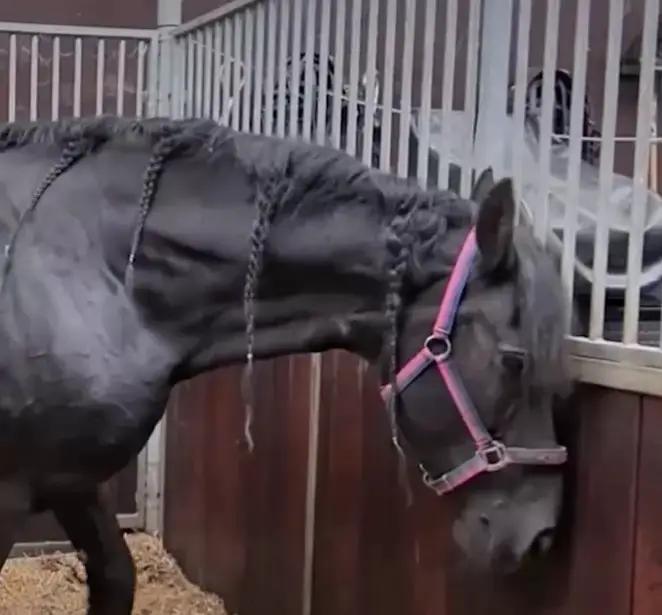 Uniek got closer and started sniffing and licking her baby, but there was nothing to be done.
The owner, Yvonne, stood by Uniek's side and tried to comfort her and calm her down because it was obvious the horse was disturbed. She was aware her foal wasn't alive and was heartbroken.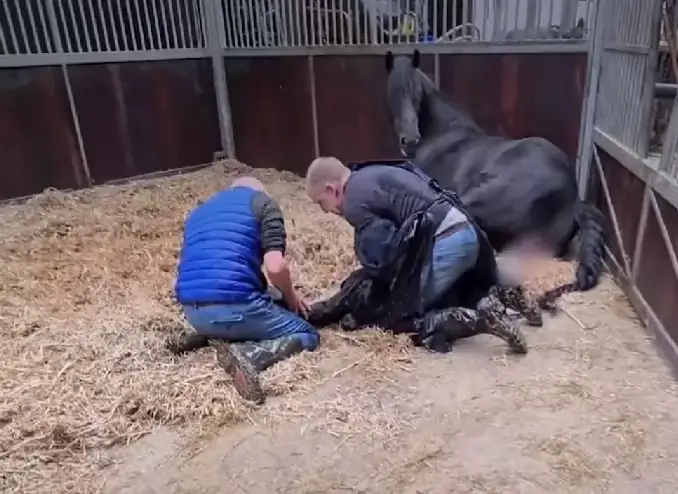 Shortly after this devastating incident, Yvonne received some great news. A friend of hers, who had a farm too, called her and told her that they had an orphaned foal in their barn. The baby was in need of a mother, and Uniek was longing for a baby, so Yvonne decided to take the little one home and see if Uniek would accept it. Could this be the solution to Uniek's grief?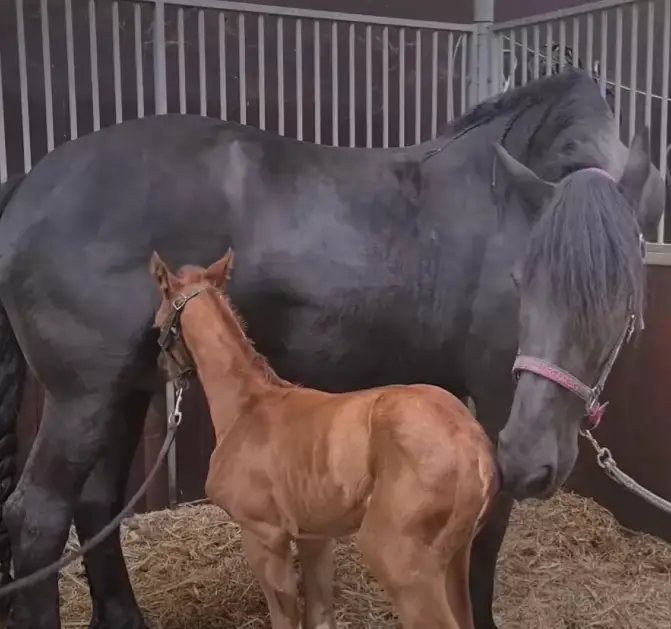 When she first saw the young foal whose name was Raising Star, Uniek was tentative, but she then got closer and sniffed the foal after which she did a little dance. This was a good sign.
The foal got keen on Uniek as well and that was a start of a beautiful mother-child relationship.
"It was a very special moment. I never thought this would happen. We knew instantly that Queen Uniek accepted Rising Star," Yvonne told The Dodo.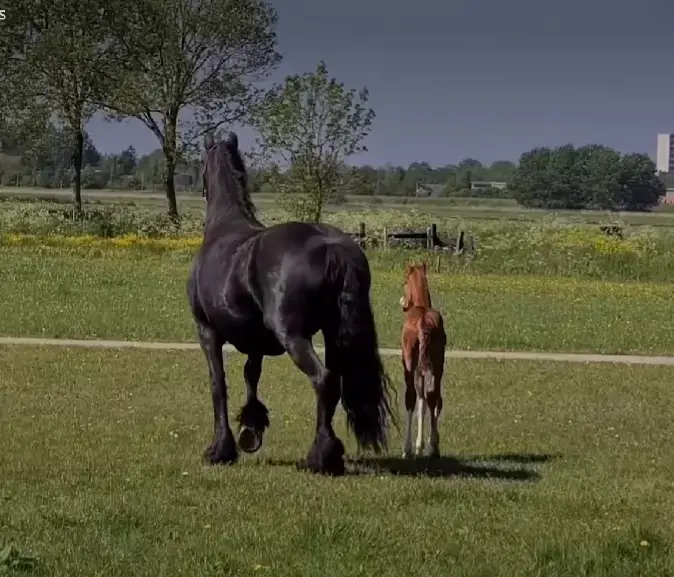 For more on this heartwarming story go to the video below and don't forget to SHARE it with your family and friends on Facebook!
Bored Daddy
Love and Peace