There is nothing more satisfying for a parent than seeing their children succeed in life.
Now think of the mom and dad of the famous Osmond siblings. Most of them became famous and respected individuals who gave so much to the world of music. In fact, it was their dad who believed his kids should try themselves as musicians from very young age.
Marie, the only girl among the eight brothers, joined the group Osmond Brothers when she was just four. She, however, wasn't a regular during the group's television performances through the 1960s. At the age of 12, Marie started her solo career and had her first recording session which she later described as terrifying. "It was a full orchestra and rhythm section. I was the only Osmond girl, what if I failed?" she told Daily Mail in 2015. "So I threw up! Then I went in and sang."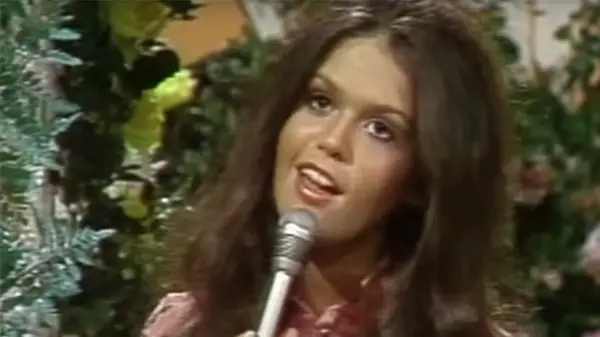 At the age of just 14, Marie released the single Paper Roses which reached No. 2 on the UK Singles Chart. From that moment on, her career flourished and she has remained part of the industry for over six decades.
In 1975, she and brother Donny teamed up for the TV show Donny & Marie where the two sang and co-hosted. The show which hosted famous names like Chuck Berry, Paul Anka, Sonny & Cher and Olivia Newton-John always ended with the siblings signing May Tomorrow Be a Perfect Day.
From 2008 up until 2019, the singing duo performed at the Flamingo Resort in Las Vegas, Nevada.
Marie, just like her mom, had many children. She was married three times, twice to the same husband, basketball player Steve Lyle Craig. The two had one child, son Stephen Jr. With second husband Brian Blosil, Marie had two biological and five adopted children, making her a mom of eight.
She and Brian lost son Michael to suicide in 2010. Her fans were surprised to see her getting back on stage just weeks after the tragic incident.
Speaking to Fox in 2013, she said, "It was so hard for me to get back on the stage two weeks after he died but I had to show my children that I chose to live. It was very hard and we talk about it, that's the other thing. I know there are other families that won't talk about it. Just as much as I lost a son, my children lost a brother and they still need to process it."
Marie and Steve married for the second time in 2011 and she wore her original wedding dress from their first wedding in 1982. They held the relationship a secret for some time but decided to tied the knot before their son Steven's marriage.
"Stephen was getting married and we realized we can't go to our son's wedding and not be married," Marie told People. "So we got married a few months before he did. He joked that he never thought it would happen, but it did!"
"The thing about a second marriage is that you realize things you thought were so important, aren't," she continued. "I love being with my husband. He is the sweetest man I know. He lives to serve and really listens to people's needs."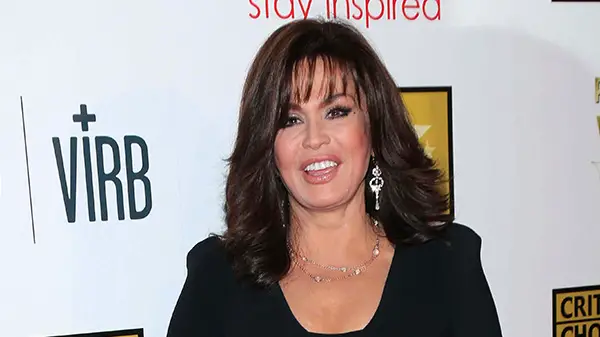 One of Marie's daughters caught the attention of the public when she married her girlfriend.
Being a Mormon, Marie spoke openly in the past of her church's views on same-sex marriages and how they don't fit her religion, but after her daughter came out as a lesbian she said she accepted her decision and supported her.
"I was so honored when Diane Sawyer named me Person of the Week, and like I told her, 'Diane, I love my daughter,'" Marie said. "I cried when I found out when she told me she was gay when she was 17 because of the judgment, I have many friends who are gay and I didn't want that for my child [because of the judgment]."
Her other daughter, Rachel, married Gabriel Krueger on Christmas Day in 2013. The two have two children, daughter Rocket Jade and son Wolf.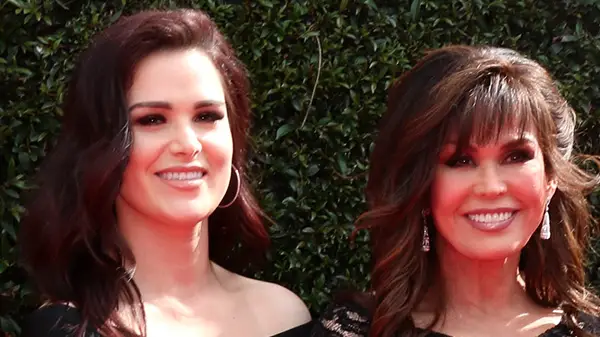 Marie was over the moon, she posted photos of her grandchildren and wrote, "I'm a Glamma again — two times grandma, two times as glamorous!"
In August, Marie's family welcomed another bundle of joy. Her daughter Brianna had a baby girl, Mabel Amarantha.
She's a proud grandmother and never misses the chance to speak of how happy her grandchildren make her. Recently, she wrote, "I'm overjoyed for sure as I have pondered over our precious little addition to the family. I pray continually for my grandchildren (this next generation), that they will not be afraid of the world they're growing up in."
Marie and Steve are enjoying their days in their Utah home and are involved with several charity organizations. In fact, they are planning to leave all their money to these organizations as they believe they have done a lot for their kids and giving them all on plate won't teach them hard work.
"Also, my husband and I just dropped our last two kids off at college, we looked at each other, laughed and remembered we hadn't been this alone together since 1982!! So, at this stage of my life, I'm looking forward to spending more time with him and visiting all the kids/grandkids," Marie said.
With all she has given to the world throughout the years, Marie deserves to have fun. We wish her and her family only the best.