Being the only provider in the family, Cheryl Stewart, the lunch lady at Teton High School in Deiggs, Idaho, doesn't have it easy. She is a hardworking woman who struggles to make ends meet because her husband who suffers from lupus and is a cancer survivor, just like Cheryl herself, is unable to work.
This incredibly brave lady does other jobs too. She cleans the U.S Forest building as well as the seminary at the Jesus Christ of Latter-day Saints. And if this isn't tiring and time-consuming enough, she finds the time to make rolls for all the funeral services in the Teton Valley.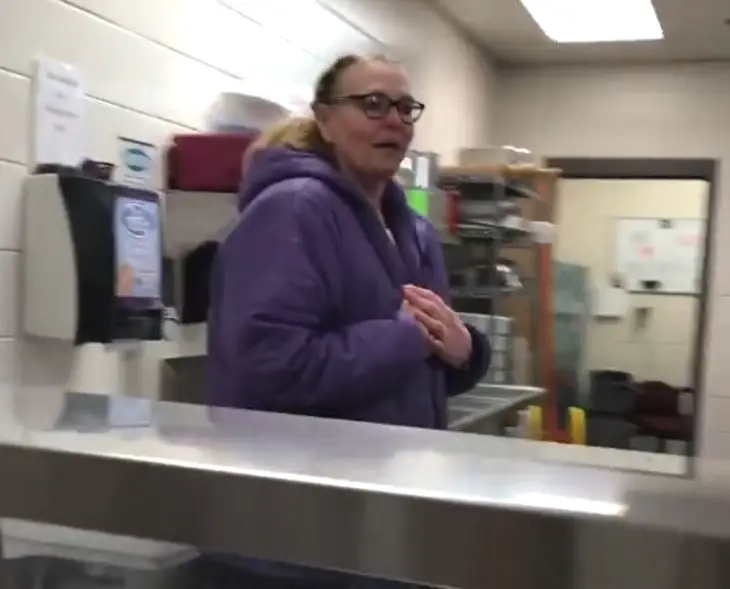 It's amazing how Cheryl would always put other people's needs on the top of her priorities list. She is one of those rare individuals to whom the happiness of others means more than her own. Despite the tough time she is experiencing, Cheryl keeps going forward.
Her relatives and friends only have words of praise for their most loyal and most loving friend. Some of them, or one of them, took the time to do something nice for her by writing a letter to Nate Eaton of East Idaho News, the Secret Santa who changes lives.
"Cheryl works from sunup to sundown, and in-between. She'd give you the shirt off her back and everybody loves her. Right now she's using a borrowed car because the engine blew in their van. She's actually having surgery too next week during her time off because she can't afford to take additional time off from work."
After reading this anonymous letter, he gave Cheryl the surprise of her life.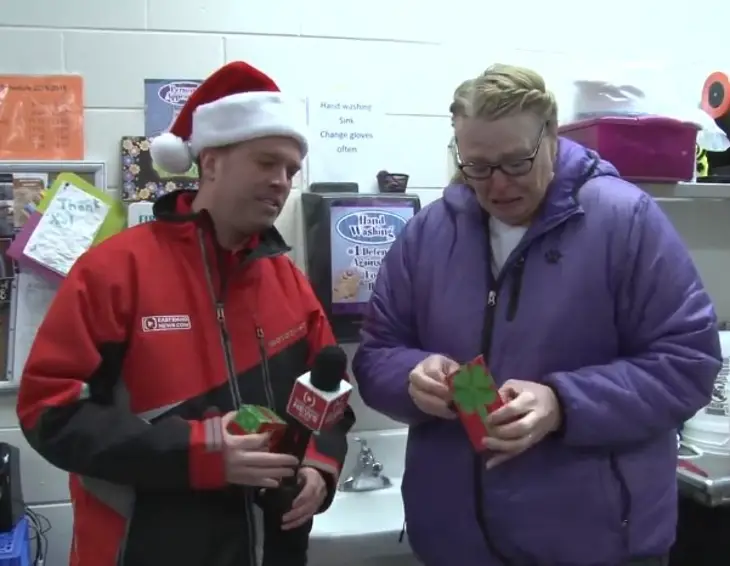 When Nate and his crew entered the school building and called Cheryl's name she knew something big was going to happen. She got so excited that she nearly collapsed. The first thing Nate asked her was about the rolls she mas making for all the funerals in town and the reason why, to what this humble lunch lady said, "Just because I'm good at it."
She was then handed in a tiny box with a check for $100 inside. Cheryl was grateful, because she needed every penny, but didn't know that it was just a tiny part of the huge surprise they were about to reveal.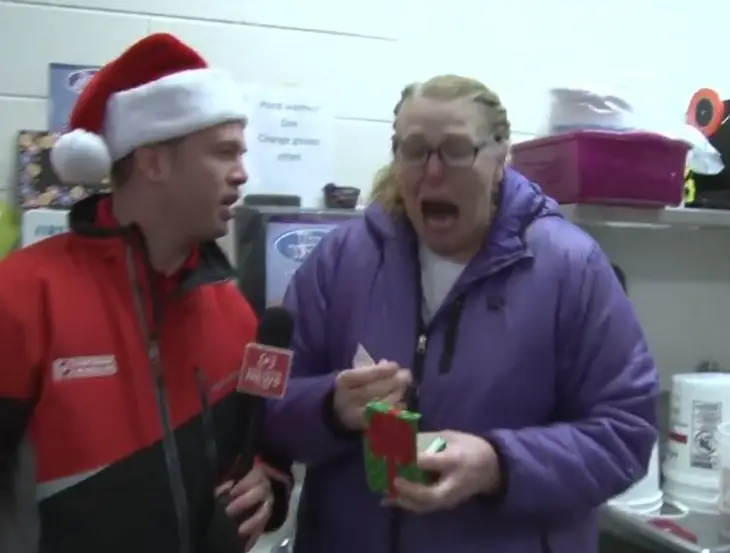 As Cheryl and the crew headed outside the school, she was given another tiny box, and that's when she started sobbing crocodile tears filled with shock and joy. As she was about to go and check the second gift she was asking the students to join her outside.
Seeing the new brand vehicle parked in front of her was a dream come true. She couldn't wait to test it and go for a ride. She even had the money for gas and for the registration.
This very special lady got exactly what she deserved. We are so happy for her!
Think your friends would be interested? Share this story!