The Busbys are one of our most beloved American families. We wait for each new episode of their show OutDaughtered to air in anticipation because we can never have enough of the busy, but fun life of this family of eight.
Adam and Danielle are the parents of six daughters, five of which are the only all-girl quintuplets in the U.S. Being around so many girls has to be a bit difficult for the only guy in the family who always makes sure to make his girls' days enjoyable.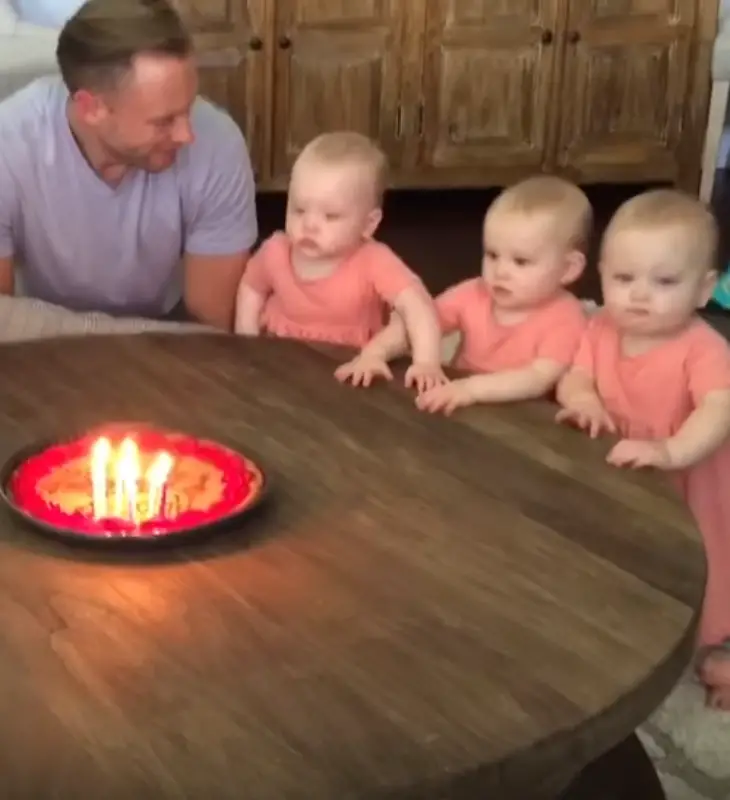 However, no matter how hard it is to fulfill the needs and the wishes of their daughters, the members of this family are never bored. They won't stay still but are always looking for new adventures.
This time, it's Buzz's birthday, that's how the girls call Adam, and he is arranging a party with a cake.
They all sing "Happy Birthday To You" out loud, and the little ones swing their bodies to the rhythm, all dresses in cute pink dresses for the special occasion.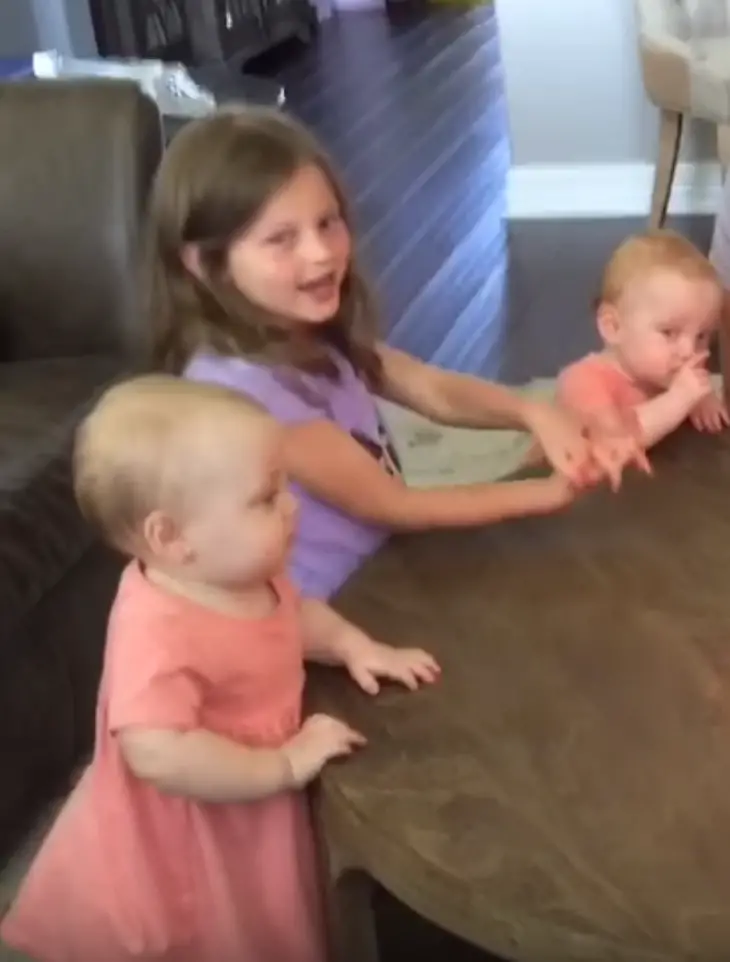 The family is having a blast as they are trying to cherish a very special moment which turns into a priceless ending once daddy blows the candles out.
It's not surprising the video has been seen more than 14 million times.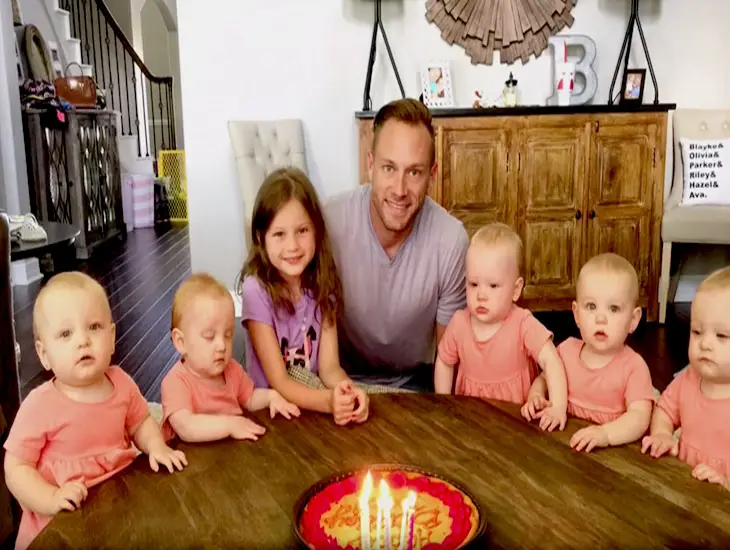 Dad, however, has no idea the reaction of some of the girls will be so "strong." The little one from the right seems to be mad because she didn't get to blow the candles herself.
One of the comments says, "Well, we know who the drama queen is going to be in 15 years lol."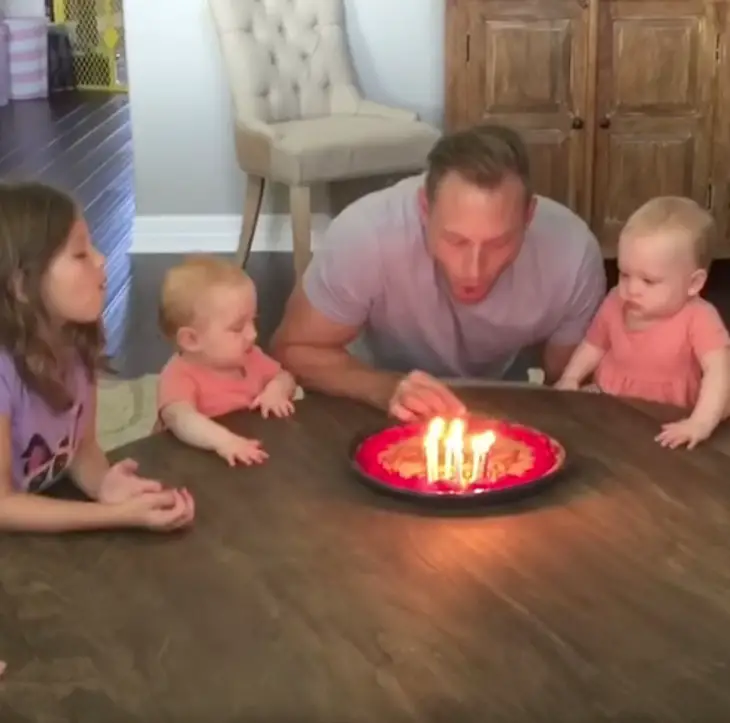 The girls' response is priceless! Watch for yourself!
Think your friends would be interested? Share this story!