Unfortunately, many of us know or have someone in our life who battled the most widely spread disease of today, the cancer. It is the second-leading cause of death in the United States, and this malicious disease affects the lives of everyone around the patient.
We only hope that with the advance of medicine and as a result of the numerous research done by most renowned specialist around the world, the cure will be soon discovered and available.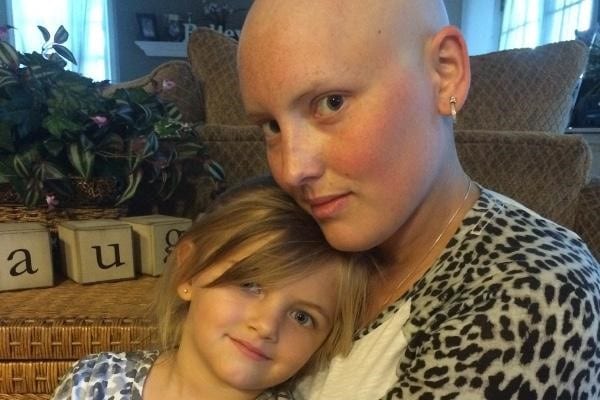 These days, most people are torn between the number of responsibilities they have, such as their job, providing for the kids, paying bills, and many more. Dianna is a mother who experiences the stress of everyday life, like most of us. But there is something that adds to her tough life, and that's the Stage IV Hodgkins Lymphoma. That is a condition when the cancer spreads "to one or more organs outside of the lymphatic system such as the bone marrow or liver." Her battle started on the Christmas Eve of 2013 and continues ever since.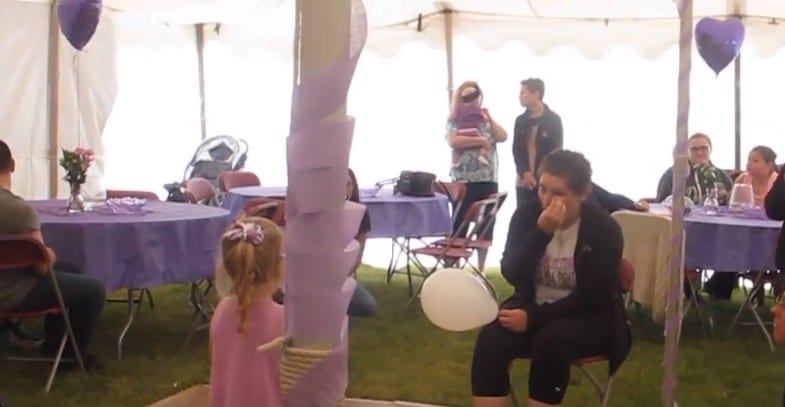 Even though having cancer is devastating, Dianna is happy to have people around her who give her hope and tell her how much they care, among which her lovely daughter McKenna. This beautiful mother-daughter duo caught our attention when we saw beautiful McKenna performing "I'm Gonna Love You Through It" by country star Martina McBride. This emotional performance truly touched our hearts.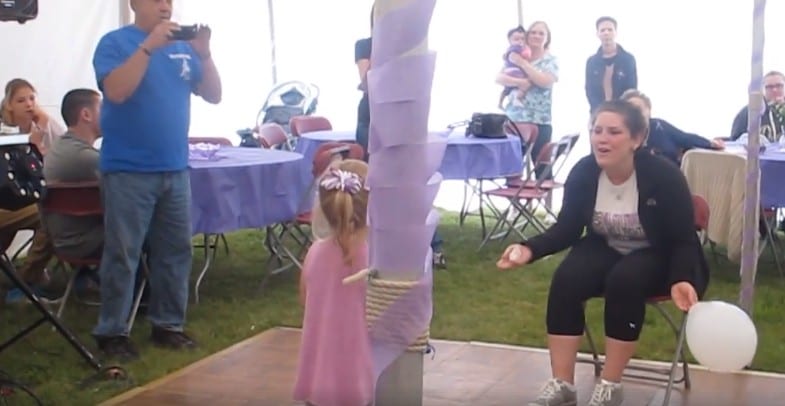 When we first saw them, little McKenna was performing the song at what appeared to be a birthday celebration. Once she grabbed the microphone everyone was left stunned by the tiny singer.
"You let go, I hold on,"
The mother was so touched by her daughter singing that she couldn't hold her tears back. The crowd is as amazed and as touched as the mother.
"Just take my hand…I'm gonna love you through it."
The love and devotion the mother and daughter have for one another is very special and unique. We can even sense the love between them as we watched the amazing video. At the end of the performance, McKenna receives a huge kiss and a hug from her mother, who is proud of her little daughter.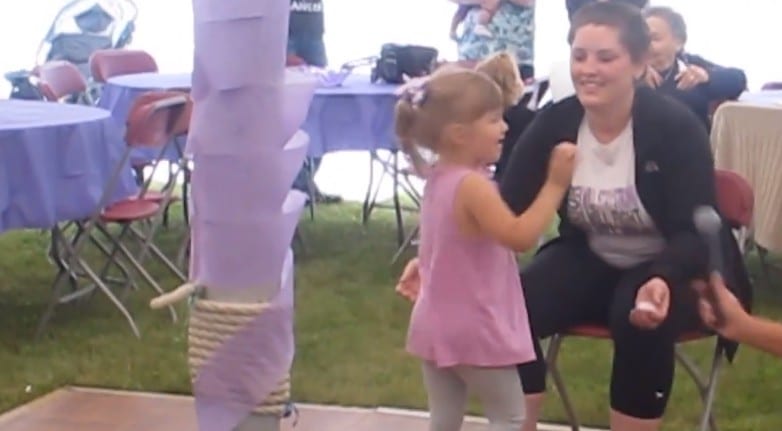 The video was soon noticed by our favorite talk-show host Ellen, who shared it on her Facebook page and her YouTube channel, and that's when many people got to witness the touching moment Dianna and McKenna shared together. Everyone wanted to learn more about these mother and daughter, and that's exactly what happened when Ellen invited them to be her guests. We can see from the conversation how much Dianna has gone through and how strong she really is. Ellen tells the audience how Dianna and her daughter will be singing together on her show, but this time, someone else will be joining in their performance.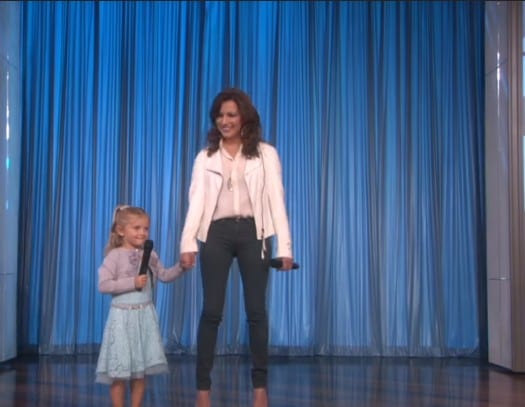 Martina McBride comes to the stage holding hands with McKenna and everyone knows what follows is another amazing performance the audience is eager to see. Little McKenna is as adorable as always and acts on stage like a real professional. The crowd is left in tears of emotions.
We hope that her daughter's support will give Dianna the strength to keep fighting the cancer. All we pray for is for her to be cancer free and have a beautiful life ahead together with her loving family.
Please SHARE this with your friends.