A recent and pretty much shocking report published by the United Nations states how the number of plants and animals in danger of extinction is more than one million.
The reason? Human's activity and lack of interest for saving the planet. The extinctions are taking place at an "unprecedented" rate and they are likely to affect and threaten humanity itself. But do we really care? 
One of our favorite hosts, Jimmy Kimmel, gives us the answer to this in the most hilarious, yet saddest and most concerning way possible. Speaking of the UN report, he took to the streets of LA and asked people whether homo sapiens, aka humans, should be saved from extinction. What people had to say is cringeworthy to watch.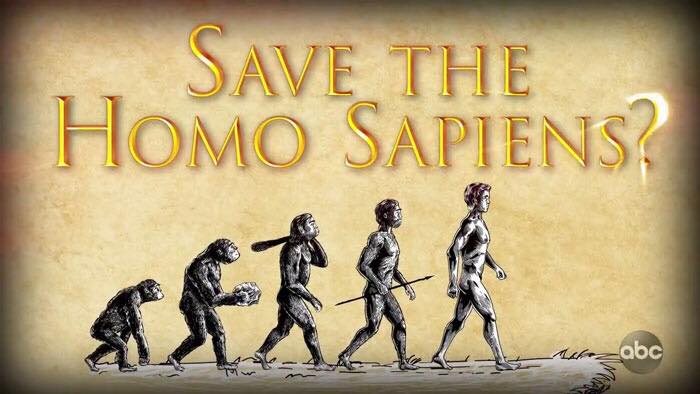 This video is basically all you need to know about America's educational system. One would have expected for grown-ups to know better. However, all these answers Kimmy got as a response are so devastating that we would assume we are a nation of under-educated people whose basic knowledge on math, history, and science is on the level of an average 12-year-old.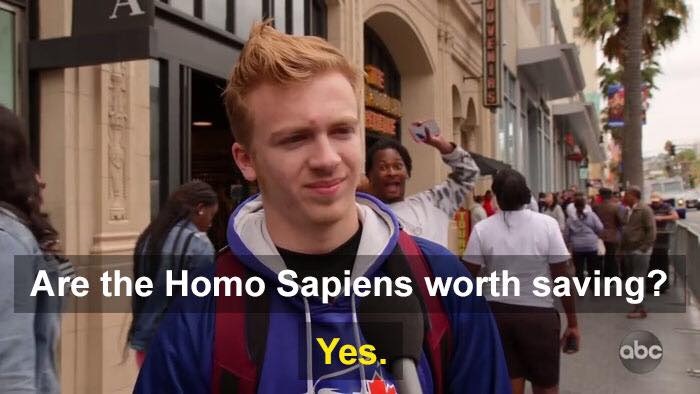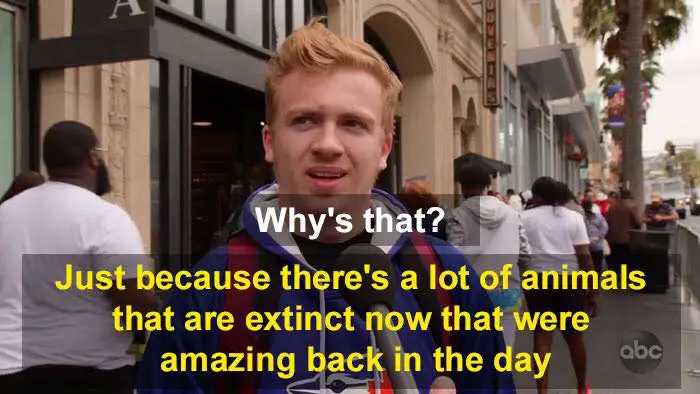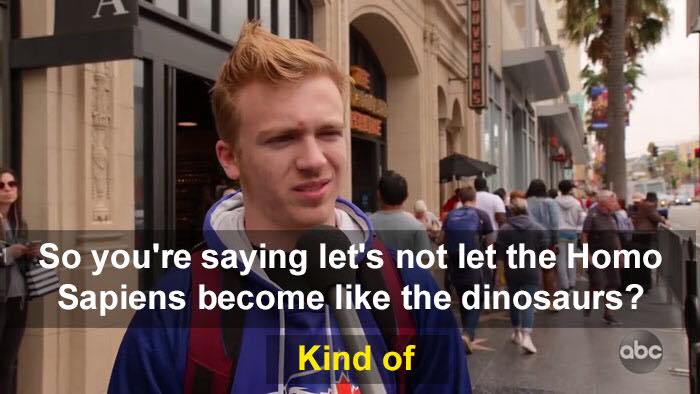 People are saying how Jimmy's crew probably interviewed a large number of people and than just made a video of these selected few. But if that's not the case, I guess we really are doomed as homo sapiens.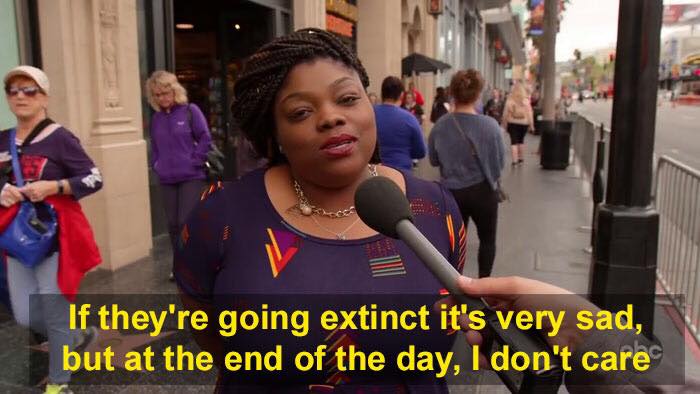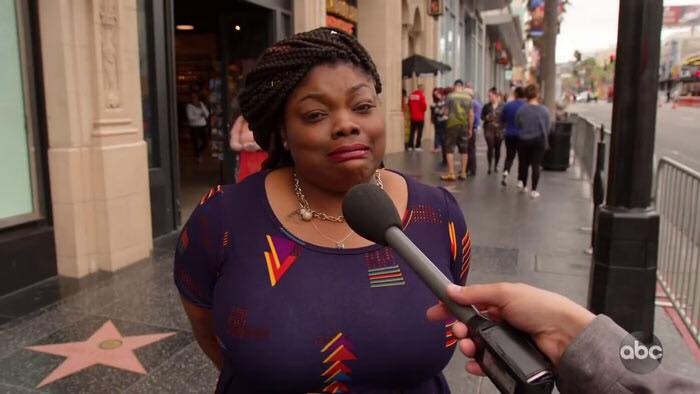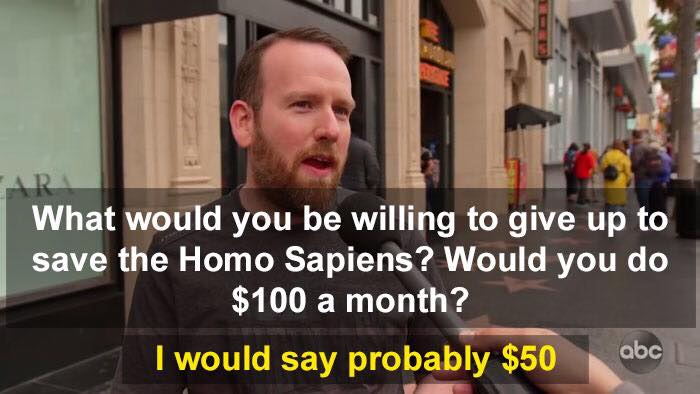 The thing is that none of the people who spoke in front of the camera had any idea of what homo sapiens might be. But they still decided to answer the question and seemed confident in what they had to say. I don't think saying "I don't know" is that embarrassing like speaking on a subject you don't know anything about. One person was honest enough to say, "I don't know what a homo sapien is. If they're going extinct, that's very sad. But at the end of the day, I don't care."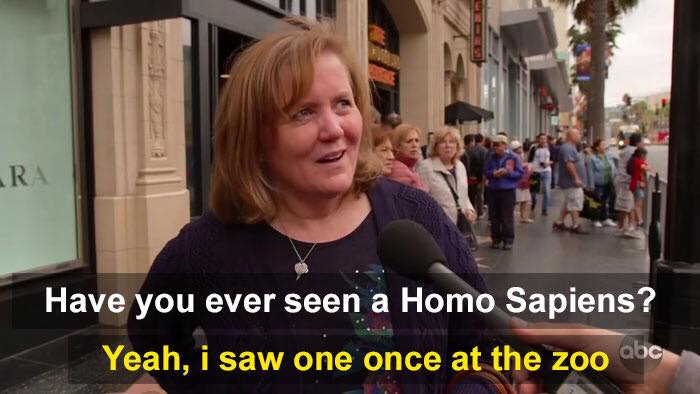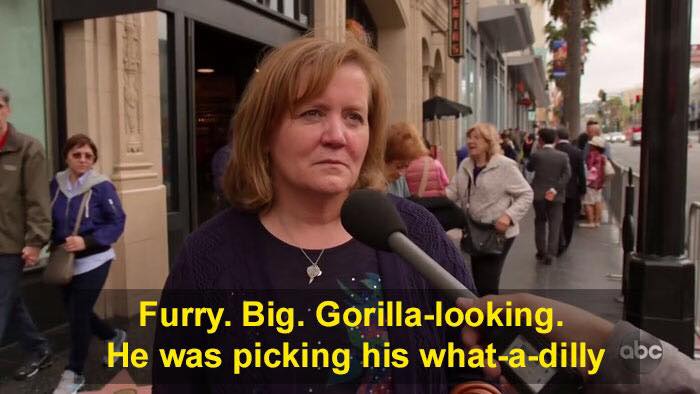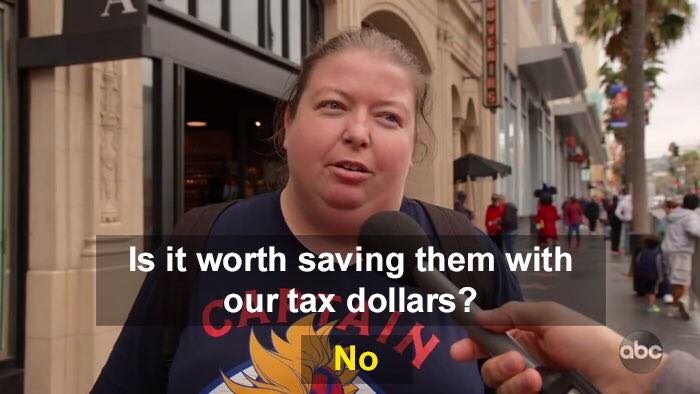 Another person said how she's seen a homo sapien once while at the zoo. She even went further explaining how he was "pretty big, gorilla looking" and was apparently "picking his whatchadilly." Well, let's say she was likely describing a human here.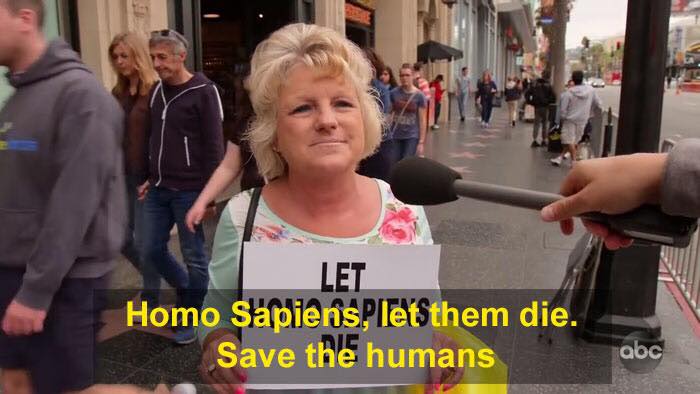 Below are just some of the comments on the video.
Do you believe this really speaks of the human level of stupidity?