The tragic and sudden passing of actor Matthew Perry brought sadness all over the world.
The actor was found dead on October 28 in the hot tub of his LA home. Allegedly, he sent his personal assistant to run some errands for him, and when she returned home, she noticed his body under the water. As per reports, Perry died of drowning. The results of the toxicology report authorities asked for are yet to be revealed, but what is known is that there were no illegal drugs found at the scene.
According to Perry's closest family and friends, at the time of his passing, he was sober.
The star behind the much-loved character of Chandler Bing battled addictions for the most part of his life, but he never stopped trying to get back on track, despite the failures he experienced over and over again.
The relationship Perry shared with his five best friends on screen translated into equally profound friendships off screen.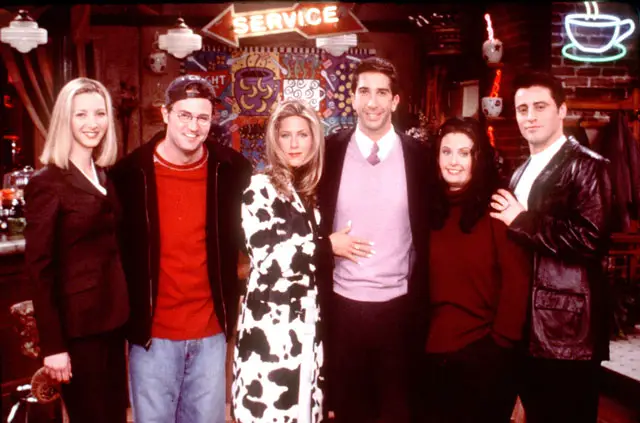 Jennifer Aniston, 54, Lisa Kudrow, 60, Courteney Cox and David Schwimmer, 57, all dressed in black, arrived at Forest Lawn Church of the Hills in Los Angeles, while Matt LeBlanc met them outside following the tearful service.  
"We are all so utterly devastated by the loss of Matthew. We were more than just cast mates. We are a family," the cast said in a joint statement. "There is so much to say, but right now we're going to take a moment to grieve and process this unfathomable loss. In time we will say more, as and when we are able. For now, our thoughts and our love are with Matty's family, his friends, and everyone who loved him around the world."
The Friends stars later shared individual tributes to the man they considered family, and that included LeBlanc and Aniston, whom Perry said reached out the most to him once the filming of the cult series was over.
Aniston stood by his side through thick and thin and she was the one who stayed in close contact with him during his ups and downs.
A friend of hers told Daily Mail, "Nobody shed more tears for Matthew during the darkest points of his struggles with addiction than Jennifer."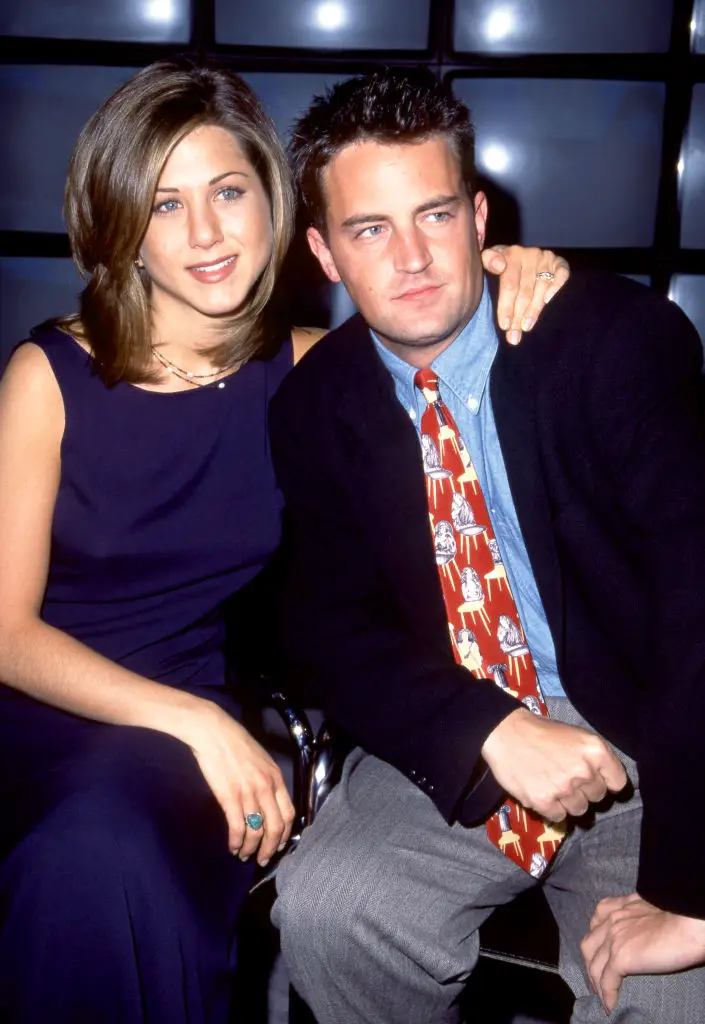 "All five of the Friends cast are in real bad shape, but Jen's by far taking this the worst," an insider told Woman's Day.
"She's torturing herself with each and every scenario where she could have done this or should have said that. She was one of the last people to speak to him, and she'd planned on calling him on Sunday [the day after he died]. She's been going over every word, but no one could have known."
The insider stated: "The real pain is the fact she's been with him almost every step of the way. She had huge hopes for a big comeback for Matthew, and they were talking about working on a new script together. There was so much to look forward to, but even Jen knows it was his body that gave out, not Matthew.
"She knows he wanted to live, which makes his premature death unbelievably cruel. He had so much more to give. She's absolutely crushed, and it will take her a long time to recover. She will never be convinced she didn't do everything she could to save him, but she truly did. The world had Matthew Perry for a lot longer than expected thanks to Jen and Courteney Cox helping him through those dark times."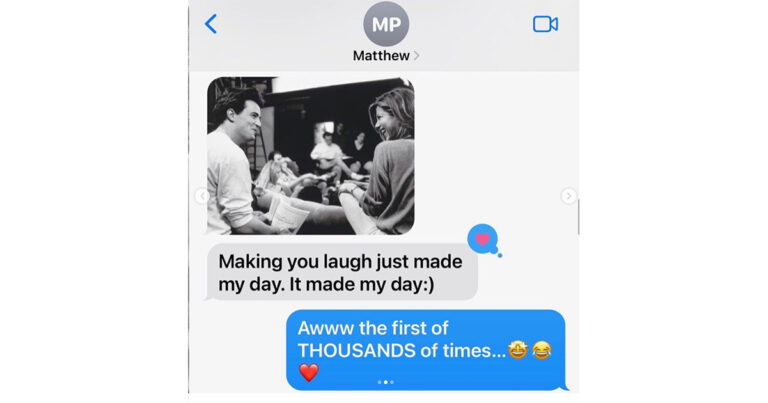 Sharing her tribute to Perry, Aniston also included a screenshot of a message Perry sent to her just days before his passing in which he told her that making her laugh "made my day."
Aniston had responded to the message by writing: "Awww the first of THOUSANDS of times…"
Rest in Peace, Matthew Perry.
Please SHARE this article with your family and friends on Facebook.
Bored Daddy
Love and Peace