Whoopi Goldberg walked off the set of ABC's The View after a heated debate over the viral video of Miranda Lambert calling out fans at a recent concert.
The comedian and her fellow hosts, Sarah Haines, Joy Behar, Sunny Hostin, and Alyssa Farah Griffin were in the middle of debating the viral moment when Miranda Lambert stopped performing her hit Tin Man mid-song to tell off a group of girls from the audience for taking a selfie while she was performing when Whoopi got up and left.
"They don't want to be there if they paid money for the tickets, they came to see her. So if she's singing, at least a little respect so that knowledge you can see her and she can see you too," Whoopi said.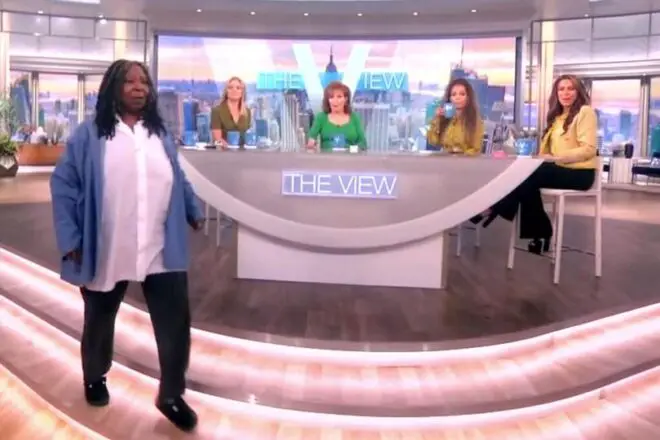 However, the co-hosts didn't agree with her point of view.
"I'm not split on this at all. The expensive tickets in the vip section that they were in are $757. I'm going to take as many selfies as I want if I paid $757," Sunny said, prompting Whoopi to leave.
Her exit triggered laughter at the audience when she spotted a 91-year-old and stopped to take a selfie with her, saying, "I'm leaving y'all. Because I want to take a picture with this marvelous woman who is 91. So we're going to do a selfie. Me and you."
Please SHARE this article with your family and friends on Facebook.
Bored Daddy
Love and Peace